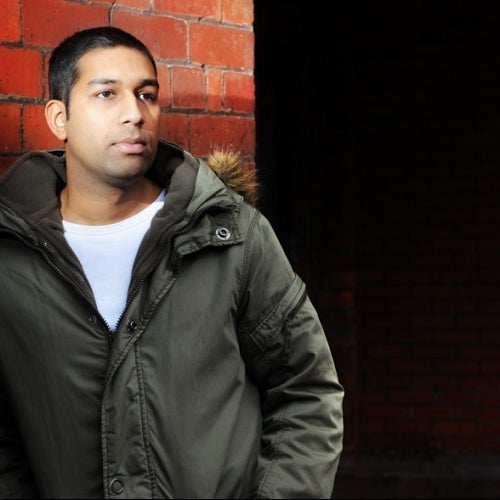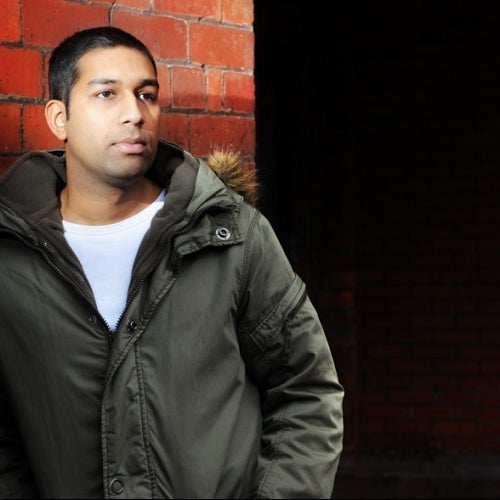 Suneil S started off producing music after a spell in higher education studying Sound Production technology; however his ability to take advantage of self-education at home acted as a catalyst to some inspirational results as a rookie producer. After a prolonged period producing Hip-Hop/R'n'B during the early stages of his career, success was prominent after a decision focusing on switching styles to House music.
Since those early days, Suneil has enjoyed much success producing and remixing for a host of electronic labels across the world ranging from the UK to US, Sweden to Serbia to name a few places on a global scale. Having received much accolades from some heavy-hitters in the scene such as Pete Tong, Stonebridge, Axwell & Tomcraft but to name a few, Suneil continues to impress in his aims of reaching new heights. His approach to producing music consists of pushing boundaries and always working towards revolutionising his sound, hence standing out from the rest in progressing with his own unique trademark sound within sub-genres of House music. One of his key characteristics is his knowledge between the underground electronic dance music scene and the mainstream both as a DJ and a Remixer. He engages these types of music whether it is electro, progressive house or club remixes of commercial chart hits, which acts as a link to gaining an even bigger and more diverse fan base with interest from both markets.
Recent years have seen Suneil establish himself as a resident DJ in his hometown of Edinburgh, Scotland, demonstrating his diversity within dance music and bringing a sound to the ears of his audience which comes from his own unique tastes, with no biast opinions towards any particular genre. In other words, if it sounds good then it's good to go! This being a clear advantage in terms of adapting to requirements of playing different events, not only as a DJ but also meeting the demands of a frequently evolving dance music industry with his studio-work. In the clubs, he demonstrates his ability to know when to drop the right track and captivate his crowd as well as showing exceptional mixing technique, also evident in his monthly online podcasts. Overall, his aim will be to carry on this progress by accomplishing his place within the elite names of the EDM scene and bringing his unique talent to the masses.

http://www.facebook.com/suneilsmusic
http://soundcloud.com/suneil_s
http://twitter.com/suneilsmusic
http://www.youtube.com/insomniak23
http://www.myspace.com/suneilsmusic
Read More
Suneil S
Suneil S started off producing music after a spell in higher education studying Sound Production technology; however his ability to take advantage of self-education at home acted as a catalyst to some inspirational results as a rookie producer. After a prolonged period producing Hip-Hop/R'n'B during the early stages of his career, success was prominent after a decision focusing on switching styles to House music.
Since those early days, Suneil has enjoyed much success producing and remixing for a host of electronic labels across the world ranging from the UK to US, Sweden to Serbia to name a few places on a global scale. Having received much accolades from some heavy-hitters in the scene such as Pete Tong, Stonebridge, Axwell & Tomcraft but to name a few, Suneil continues to impress in his aims of reaching new heights. His approach to producing music consists of pushing boundaries and always working towards revolutionising his sound, hence standing out from the rest in progressing with his own unique trademark sound within sub-genres of House music. One of his key characteristics is his knowledge between the underground electronic dance music scene and the mainstream both as a DJ and a Remixer. He engages these types of music whether it is electro, progressive house or club remixes of commercial chart hits, which acts as a link to gaining an even bigger and more diverse fan base with interest from both markets.
Recent years have seen Suneil establish himself as a resident DJ in his hometown of Edinburgh, Scotland, demonstrating his diversity within dance music and bringing a sound to the ears of his audience which comes from his own unique tastes, with no biast opinions towards any particular genre. In other words, if it sounds good then it's good to go! This being a clear advantage in terms of adapting to requirements of playing different events, not only as a DJ but also meeting the demands of a frequently evolving dance music industry with his studio-work. In the clubs, he demonstrates his ability to know when to drop the right track and captivate his crowd as well as showing exceptional mixing technique, also evident in his monthly online podcasts. Overall, his aim will be to carry on this progress by accomplishing his place within the elite names of the EDM scene and bringing his unique talent to the masses.
http://www.facebook.com/suneilsmusic
http://soundcloud.com/suneil_s
http://twitter.com/suneilsmusic
http://www.youtube.com/insomniak23
http://www.myspace.com/suneilsmusic

Report Profile