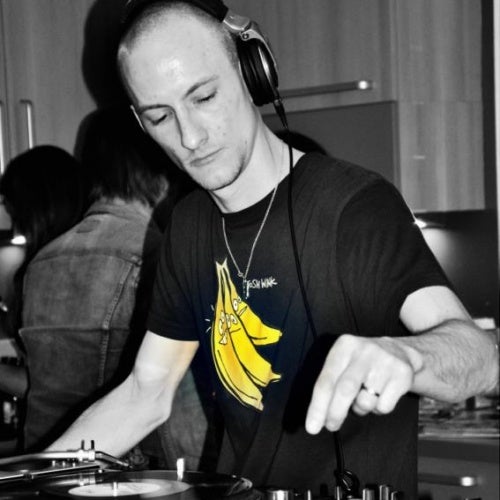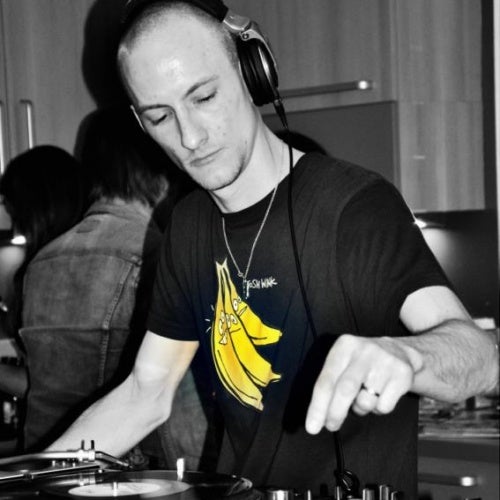 Résident :http://www.mixindustry.fm
Every Monday from 8pm-10pm for his show Sound'Z Retro

Born in the early 80s in the north of France, he grew up in the rhythm of electronic music and his idol JM Jarre.
New Beat, Acid Techno and it makes you want to buy records and then starts to collect. He likes to concatenate audio cassette at the request of his friends.
He was soon attracted by the world of the night, creating music and Dj'ing.

'94 He started on his first turntables, but it was not until two years later that he has seriously and gradually changing.
His musical influences: Josh Wink, Laurent Garnier and Carl Cox, passing by groups like Depeche Mode.

'96 He is interested in and inspired Trance Club Belgians and their DJ's having as references, Malik B, Phi-Phi, Marko and many other.

Late '90s he became its first homes and started playing around the region. Known for its programming 'Retro' but also for his ability to play other styles, it can adapt while retaining his personality, and motivates the dancefloor.

2006, he became resident for two years, the Afterclub Calais 'The Infernal' with colleagues.

2008, he joined the association AOM as a DJ and organizes several evenings.

2011-2012 is a resident of New Afterclub Calais where he spoke to an audience of connoisseurs.

2011, he crossed the border and won the DJ Contest 'At The Villa' (BE)
2011, he won one of Felix Bar (FR)
2012, one of Axiom (BE)

2013, he began the year with his weekly broadcast 'Retro Sound'Z' on www.mixindustry.fm & " Infernal Goove" on www.b-mix.fr

http://www.residentadvisor.net/profile/stefanvanhell
http://fr.myspace.com/570320133
http://soundcloud.com/stefan_vanhell
http://www.mixcloud.com/eve-lefebvre/
https://www.facebook.com/pages/Stefan-Van-Hell/216977564988600
https://www.facebook.com/aom.asso
http://pinterest.com/eveparadijs/
https://twitter.com/EveFanVanHell

Né au début des années '80 dans le Nord de la France, il grandit au rythme de la musique électronique et de son idole J.M Jarre.
La New Beat, l'Acide et la Techno lui donne envie d' acheter des disques et commence alors à les collectionner. Il s'amuse à les enchaîner sur cassette audio à la demande de ses amis.
Il fut très vite attiré par le monde de la nuit, la création musicale et le Dj'ing.

'94 il débute sur ses premières platines, mais ce n'est que deux ans plus tard qu'il s'exerce sérieusement et évolue progressivement.
Ses influences musicales : Josh Wink, Laurent Garnier ou Carl Cox, en passant par des groupes comme Depeche Mode.

'96 il s'intéresse à la Trance et s'inspire des Clubs Belges et de leurs DJ's ayant comme références, Malik B, Phi-Phi , Marko et bien d' autre.

Fin des années '90 il accède à ses premières résidences et commence à jouer partout dans sa région. Connu pour sa programmation 'Retro' mais également pour sa facilité à jouer d'autres styles, il sait s'adapter tout en gardant sa personnalité, et motive le dancefloor.

2006, il devient résident pendant deux ans, de l'afterclub Calaisien 'L'Infernal' avec ses confrères.

2008, il intègre l' association A.O.M en tant que DJ et organise plusieurs soirées.

2011-2012 il est résident du nouvel afterclub Calaisien où il s'exprime devant un public de connaisseurs.

2011, il passe les frontières et remporte le DJ Contest 'At The Villa' (BE)
2011, il gagne celui du Felix Bar (FR)
2012, celui de l'Axiome (BE)

2013, il commence l'année avec son émission hebdo 'Retro Sound'Z' sur www.mixindustry.fm & " Infernal Goove" on www.b-mix.fr


http://www.residentadvisor.net/profile/stefanvanhell
http://fr.myspace.com/570320133
http://soundcloud.com/stefan_vanhell
http://www.mixcloud.com/eve-lefebvre/
https://www.facebook.com/pages/Stefan-Van-Hell/216977564988600
https://www.facebook.com/aom.asso
http://pinterest.com/eveparadijs/
https://twitter.com/EveFanVanHell
Read More
Stefan Van Hell
Résident :http://www.mixindustry.fm
Every Monday from 8pm-10pm for his show Sound'Z Retro
Born in the early 80s in the north of France, he grew up in the rhythm of electronic music and his idol JM Jarre.
New Beat, Acid Techno and it makes you want to buy records and then starts to collect. He likes to concatenate audio cassette at the request of his friends.
He was soon attracted by the world of the night, creating music and Dj'ing.
'94 He started on his first turntables, but it was not until two years later that he has seriously and gradually changing.
His musical influences: Josh Wink, Laurent Garnier and Carl Cox, passing by groups like Depeche Mode.
'96 He is interested in and inspired Trance Club Belgians and their DJ's having as references, Malik B, Phi-Phi, Marko and many other.
Late '90s he became its first homes and started playing around the region. Known for its programming 'Retro' but also for his ability to play other styles, it can adapt while retaining his personality, and motivates the dancefloor.
2006, he became resident for two years, the Afterclub Calais 'The Infernal' with colleagues.
2008, he joined the association AOM as a DJ and organizes several evenings.
2011-2012 is a resident of New Afterclub Calais where he spoke to an audience of connoisseurs.
2011, he crossed the border and won the DJ Contest 'At The Villa' (BE)
2011, he won one of Felix Bar (FR)
2012, one of Axiom (BE)
2013, he began the year with his weekly broadcast 'Retro Sound'Z' on
www.mixindustry.fm
& " Infernal Goove" on
www.b-mix.fr
http://www.residentadvisor.net/profile/stefanvanhell
http://fr.myspace.com/570320133
http://soundcloud.com/stefan_vanhell
http://www.mixcloud.com/eve-lefebvre/
https://www.facebook.com/pages/Stefan-Van-Hell/216977564988600
https://www.facebook.com/aom.asso
http://pinterest.com/eveparadijs/
https://twitter.com/EveFanVanHell
Né au début des années '80 dans le Nord de la France, il grandit au rythme de la musique électronique et de son idole J.M Jarre.
La New Beat, l'Acide et la Techno lui donne envie d' acheter des disques et commence alors à les collectionner. Il s'amuse à les enchaîner sur cassette audio à la demande de ses amis.
Il fut très vite attiré par le monde de la nuit, la création musicale et le Dj'ing.
'94 il débute sur ses premières platines, mais ce n'est que deux ans plus tard qu'il s'exerce sérieusement et évolue progressivement.
Ses influences musicales : Josh Wink, Laurent Garnier ou Carl Cox, en passant par des groupes comme Depeche Mode.
'96 il s'intéresse à la Trance et s'inspire des Clubs Belges et de leurs DJ's ayant comme références, Malik B, Phi-Phi , Marko et bien d' autre.
Fin des années '90 il accède à ses premières résidences et commence à jouer partout dans sa région. Connu pour sa programmation 'Retro' mais également pour sa facilité à jouer d'autres styles, il sait s'adapter tout en gardant sa personnalité, et motive le dancefloor.
2006, il devient résident pendant deux ans, de l'afterclub Calaisien 'L'Infernal' avec ses confrères.
2008, il intègre l' association A.O.M en tant que DJ et organise plusieurs soirées.
2011-2012 il est résident du nouvel afterclub Calaisien où il s'exprime devant un public de connaisseurs.
2011, il passe les frontières et remporte le DJ Contest 'At The Villa' (BE)
2011, il gagne celui du Felix Bar (FR)
2012, celui de l'Axiome (BE)
2013, il commence l'année avec son émission hebdo 'Retro Sound'Z' sur
www.mixindustry.fm
& " Infernal Goove" on
www.b-mix.fr
http://www.residentadvisor.net/profile/stefanvanhell
http://fr.myspace.com/570320133
http://soundcloud.com/stefan_vanhell
http://www.mixcloud.com/eve-lefebvre/
https://www.facebook.com/pages/Stefan-Van-Hell/216977564988600
https://www.facebook.com/aom.asso
http://pinterest.com/eveparadijs/
https://twitter.com/EveFanVanHell