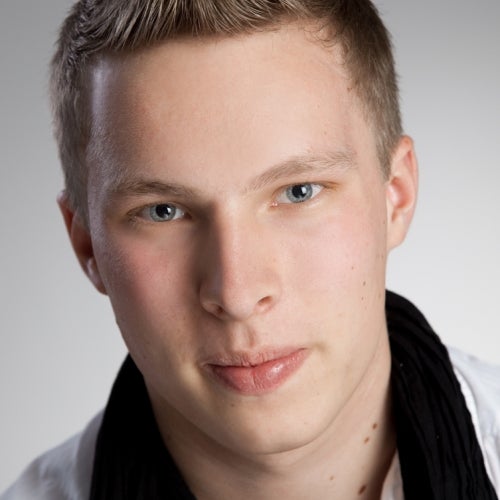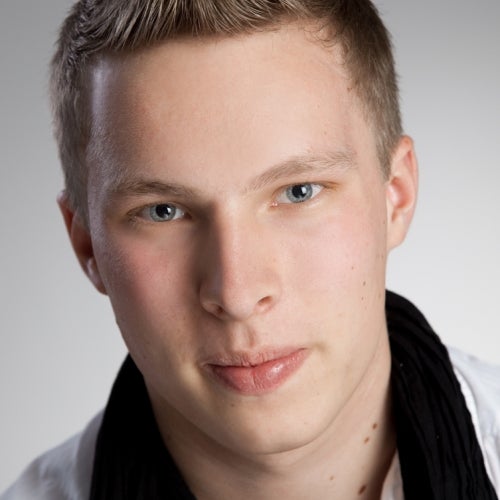 Deutsch/German:

Ich wurde 1992 in Kirchheim/Teck bei Stuttgart geboren.
Meine Begeisterung für die Musik entdeckte ich im Alter von 10 Jahren und begann Schlagzeugunterricht und Gitarrenunterricht zu nehmen.
Anfang 2004 hatte ich meine ersten Kontakte mit der elektronischen Musik durch die Songs von Eric Prydz "Call on me" und "Woz not woz". Fortan war elektronische Musik mein Lieblingsgenre bis heute.
Ich beschäftige mich mit dem DJing seit 2008 und hatte meine ersten Auftritte in kleineren Bars nahe meiner Heimatstadt.
Im Januar 2012 startete ich durch und bekomme seit dem Bookings von verschiedenen großen Clubs wie das Penthouse Stuttgart oder dem One Esslingen.
Meine Set's bewegen sich von Tech-House über House bis zu Progressive-House.
Beispiele dazu finden sich auf meinem Soundcloud/Mixcloud-Account.

http://www.soundcloud.com/slomie-1
http://www.mixcloud.com/slomie

English:

I was born in 1992 in Kirchheim/Teck a city near to Stuttgart.
I discovered my passion for music by taking lessons on the drums and playing the Guitar at the age of 10.
2004 I had my first contact with electronic music by listening to Eric Prydz's smash hit's "Call on Me" and "Woz not Woz". From that point electronic music has always been and already is my favorite Music.
I DJ since 2008 and had my first gig's in small bars close to my hometown. Since 2012 I get regularly bookings from big clubs like the Penthouse Stuttgart or One Esslingen.
My set's are loaded with full power tracks from tech-house over house to progressive house.
If you like to listen to one of my set's check out my Soundcloud/Mixcloud-account!


http://www.soundcloud.com/slomie-1
http://www.mixcloud.com/slomie
Read More
Slomie
Deutsch/German:
Ich wurde 1992 in Kirchheim/Teck bei Stuttgart geboren.
Meine Begeisterung für die Musik entdeckte ich im Alter von 10 Jahren und begann Schlagzeugunterricht und Gitarrenunterricht zu nehmen.
Anfang 2004 hatte ich meine ersten Kontakte mit der elektronischen Musik durch die Songs von Eric Prydz "Call on me" und "Woz not woz". Fortan war elektronische Musik mein Lieblingsgenre bis heute.
Ich beschäftige mich mit dem DJing seit 2008 und hatte meine ersten Auftritte in kleineren Bars nahe meiner Heimatstadt.
Im Januar 2012 startete ich durch und bekomme seit dem Bookings von verschiedenen großen Clubs wie das Penthouse Stuttgart oder dem One Esslingen.
Meine Set's bewegen sich von Tech-House über House bis zu Progressive-House.
Beispiele dazu finden sich auf meinem Soundcloud/Mixcloud-Account.
http://www.soundcloud.com/slomie-1
http://www.mixcloud.com/slomie
English:
I was born in 1992 in Kirchheim/Teck a city near to Stuttgart.
I discovered my passion for music by taking lessons on the drums and playing the Guitar at the age of 10.
2004 I had my first contact with electronic music by listening to Eric Prydz's smash hit's "Call on Me" and "Woz not Woz". From that point electronic music has always been and already is my favorite Music.
I DJ since 2008 and had my first gig's in small bars close to my hometown. Since 2012 I get regularly bookings from big clubs like the Penthouse Stuttgart or One Esslingen.
My set's are loaded with full power tracks from tech-house over house to progressive house.
If you like to listen to one of my set's check out my Soundcloud/Mixcloud-account!
http://www.soundcloud.com/slomie-1
http://www.mixcloud.com/slomie