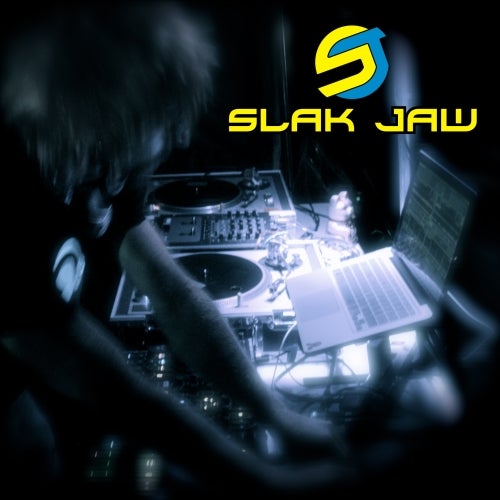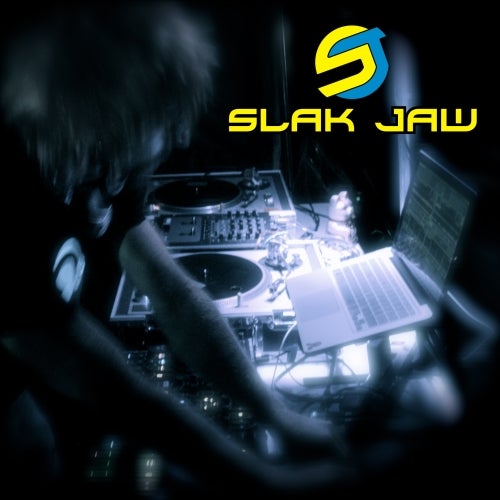 www.facebook.com/djslakjaw
www.slakjaw.com

Few know where the mysterious Slak Jaw came from. Some claim that he's some kind of Cybernetic DJ machine.

His plans are simple: fame, fortune and world domination. His signature 'Nu-skool-electro-cyber-booty-breaks' were invented to brain wash the minds of our future world leaders.

You think all those fancy buttons and hi-tech gadgets are really for mixing dirty electro? Guess again. Cleverly disguised mind control devices. Sometimes his music is bouncy, often heavy and always Dirty!

RECENT SHOWS:

PIRATE PARTY
Pockets Beach, BC
Saturday June 9, 2012

FREQUENCY 420 - REVOLUTION AUDIO
Friday Apr. 20, 2012

SAYULITA CARNIVAL
Sayulita, Mexico
Friday Feb. 17, 2012

HOTEL LAGUNITA
Yelapa, Mexico
Monday Feb. 13, 2012

ANGELINA'S BAR
Yelapa, Mexico
Friday Feb. 10, 2012

SPIRITBAR
Thursday Jan. 12, 2012

BANGIN' IN THE NEW YEAR
Saturday Dec. 31, 2011

JAW BANGERS & EYE HAZARDS - REVOLUTION AUDIO
Boxing Day 2011

BASS CREATURE - REVOLUTION AUDIO
Friday Dec. 9, 2011

LICENSE TO ILL - REVOLUTION AUDIO
Saturday Dec. 3, 2011

OCCUPY NELSON - CITY HALL
Saturday Oct. 15, 2011

BUSHWACKED 2011
Friday Aug. 26 - Main Stage
Saturday Aug. 27 - Beach Stage
Sunday Aug. 28 - Beach Stage

SPIRITBAR
Thursday June 30, 2011

SHAMBHALA PRE-FESTIVAL WORK PARTY
Saturday May 21, 2011

AND COUNTLESS TRAVELING ROGUE STAGE APPEARANCES
Read More
Slak Jaw
www.facebook.com/djslakjaw
www.slakjaw.com
Few know where the mysterious Slak Jaw came from. Some claim that he's some kind of Cybernetic DJ machine.
His plans are simple: fame, fortune and world domination. His signature 'Nu-skool-electro-cyber-booty-breaks' were invented to brain wash the minds of our future world leaders.
You think all those fancy buttons and hi-tech gadgets are really for mixing dirty electro? Guess again. Cleverly disguised mind control devices. Sometimes his music is bouncy, often heavy and always Dirty!
RECENT SHOWS:
PIRATE PARTY
Pockets Beach, BC
Saturday June 9, 2012
FREQUENCY 420 - REVOLUTION AUDIO
Friday Apr. 20, 2012
SAYULITA CARNIVAL
Sayulita, Mexico
Friday Feb. 17, 2012
HOTEL LAGUNITA
Yelapa, Mexico
Monday Feb. 13, 2012
ANGELINA'S BAR
Yelapa, Mexico
Friday Feb. 10, 2012
SPIRITBAR
Thursday Jan. 12, 2012
BANGIN' IN THE NEW YEAR
Saturday Dec. 31, 2011
JAW BANGERS & EYE HAZARDS - REVOLUTION AUDIO
Boxing Day 2011
BASS CREATURE - REVOLUTION AUDIO
Friday Dec. 9, 2011
LICENSE TO ILL - REVOLUTION AUDIO
Saturday Dec. 3, 2011
OCCUPY NELSON - CITY HALL
Saturday Oct. 15, 2011
BUSHWACKED 2011
Friday Aug. 26 - Main Stage
Saturday Aug. 27 - Beach Stage
Sunday Aug. 28 - Beach Stage
SPIRITBAR
Thursday June 30, 2011
SHAMBHALA PRE-FESTIVAL WORK PARTY
Saturday May 21, 2011
AND COUNTLESS TRAVELING ROGUE STAGE APPEARANCES