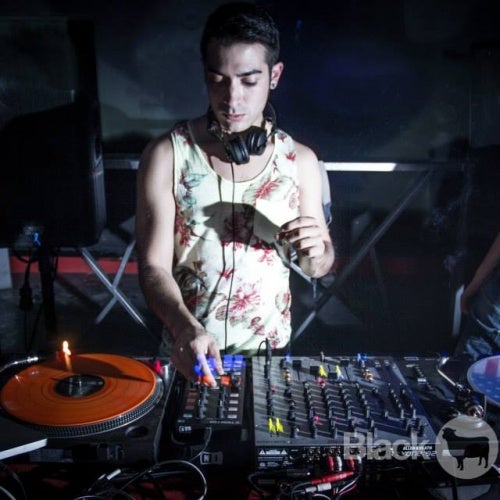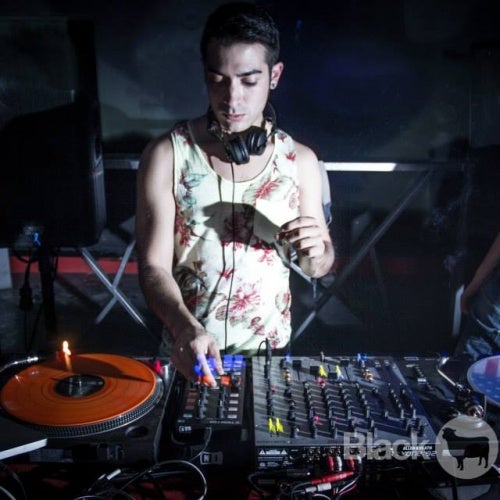 Biografia ( Italiano )

Giacomo Schianchi nasce a Parma nel 1990. All'età di 15 anni si affaccia al mondo della musica, affascinato fin da subito dalla musica underground e l'idea di Club,
quel luogo mistico, dove condividere passioni, amore e amicizie.
Appassionato da sempre di computer e strumentistica nel 2007 deciderà di iniziare a produrre, crerà un mini studio nella sua camera e pian piano lo arricchirà sempre piu, con strumenti che vanno dall'analogico al digitale per creare nuove idee con cui poter arricchire sempre di piu i suoi set e live set.
Il 2011 è l'anno di svolta, esce il suo primo EP, "The Maschine of Joy" sull'Accademia della CrossWorld di Londra. Proponendosi e facendosi cososcere arriva a diventare resident per le serate Minimarket, Blacksheep e Eden con le quali avrà l'onore di suonare con aritisti di livello mondiale come, Ilario Alicante, Marco Effe, Hunter/Games, Marco Faraone, Fabrizio Maurizi, Dirty Channel, Will Saul e molti altri.
Nel 2012 insieme all'amico Alessandro Santini e Denny Tagliatti fonda un nuovo progetto, PULSE of IBIZA con cadenza mensile nel Club Bebop riscutendo un successo inaspettato.
Nell'estate 2012 dopo aver dedicato vari mesi in studio per produrre nuovi dischi, decide di passare un mese ad Ibiza per star a stretto contatto con i Dj e poter espandere il suo giro, a grande sorpresa David August al Sankeys suonerà il suo promo "I Want Nothing" supportato anche da altri artisti di alto calibro.
Nel 2013 ha la grande opportunità di esibirsi per le serate Moxa e Les Folies de Pigalle, due realtà di altissimo livello nel nord italia, riuscendo cosi ad entrare a farne parte e poter cosi approcciarsi e suonare con aritisti come Subb an, Cosmic Cowboys,Flashmob Cesar Marveille, Ernesto Ferreyra e molti altri.
Quest'ultimo periodo lo sta dedicando alla produzione, lavorando costantemente nella sperimentazione di nuovi suoni e nuove tracce che gli possano permettere una svolta.
La passione, la cultura e l'energia che trasmette quando suona affascina tutti, con set mai banali e ripetitivi.

Biography ( Inglese )

Giacomo Schianchi was born in Parma, in 1990.
Since the age of 15 he developed his passion for music, fascinated by underground music and the world of clubs, where you can share your passions, love and friendships.
He's always been passionate about computers and, in 2007, he started producing. At the beginning he just created tunes for his sets and live sets.
2001 was his year: his first EP "The maschine of joy" was released by the Academy of CrossWorld of London.
By promoting himself he became resident for Minimarket, Blacksheep and Eden, and he had the honor to perform with artists as Ilario Alicante, Marco Effe, Hunter Games, Marco Faraone, Fabrizio Maurizi, Dirty Channel, Will Saul and others.
In 2012, with his friends Alessandro Santini and Denny Tagliatti set up the new project " Pulse of Ibiza": once a month, it collected a unexpected success.
During the summer, after months dedicated to study for new productions, he went to Ibiza for a month to spend time with great artist.
It was a surprise when David August performed his promo " I want nothing" at Sankeys, with the support of others artists.
In 2013 he had the great opportunity to perform for Moxa and Les Follies de Pigalle, two important realities in north Italy.
Then he became part of a huge reality and could perform with artists as Subb an, Cosmic Cowboys, Flashmob Cesar Marveilles, Ernesto Ferreyra and others.
This last period is dedicated to new productions and he's constantly looking for new sounds to produce new tunes.
The passion, the culture and the energy that he transmits when he performs fascinate everyone, with never boring, never repetitive sets.

contact: skiogi@hotmail.it
Read More
Giacomo Schianchi
Biografia ( Italiano )
Giacomo Schianchi nasce a Parma nel 1990. All'età di 15 anni si affaccia al mondo della musica, affascinato fin da subito dalla musica underground e l'idea di Club,
quel luogo mistico, dove condividere passioni, amore e amicizie.
Appassionato da sempre di computer e strumentistica nel 2007 deciderà di iniziare a produrre, crerà un mini studio nella sua camera e pian piano lo arricchirà sempre piu, con strumenti che vanno dall'analogico al digitale per creare nuove idee con cui poter arricchire sempre di piu i suoi set e live set.
Il 2011 è l'anno di svolta, esce il suo primo EP, "The Maschine of Joy" sull'Accademia della CrossWorld di Londra. Proponendosi e facendosi cososcere arriva a diventare resident per le serate Minimarket, Blacksheep e Eden con le quali avrà l'onore di suonare con aritisti di livello mondiale come, Ilario Alicante, Marco Effe, Hunter/Games, Marco Faraone, Fabrizio Maurizi, Dirty Channel, Will Saul e molti altri.
Nel 2012 insieme all'amico Alessandro Santini e Denny Tagliatti fonda un nuovo progetto, PULSE of IBIZA con cadenza mensile nel Club Bebop riscutendo un successo inaspettato.
Nell'estate 2012 dopo aver dedicato vari mesi in studio per produrre nuovi dischi, decide di passare un mese ad Ibiza per star a stretto contatto con i Dj e poter espandere il suo giro, a grande sorpresa David August al Sankeys suonerà il suo promo "I Want Nothing" supportato anche da altri artisti di alto calibro.
Nel 2013 ha la grande opportunità di esibirsi per le serate Moxa e Les Folies de Pigalle, due realtà di altissimo livello nel nord italia, riuscendo cosi ad entrare a farne parte e poter cosi approcciarsi e suonare con aritisti come Subb an, Cosmic Cowboys,Flashmob Cesar Marveille, Ernesto Ferreyra e molti altri.
Quest'ultimo periodo lo sta dedicando alla produzione, lavorando costantemente nella sperimentazione di nuovi suoni e nuove tracce che gli possano permettere una svolta.
La passione, la cultura e l'energia che trasmette quando suona affascina tutti, con set mai banali e ripetitivi.
Biography ( Inglese )
Giacomo Schianchi was born in Parma, in 1990.
Since the age of 15 he developed his passion for music, fascinated by underground music and the world of clubs, where you can share your passions, love and friendships.
He's always been passionate about computers and, in 2007, he started producing. At the beginning he just created tunes for his sets and live sets.
2001 was his year: his first EP "The maschine of joy" was released by the Academy of CrossWorld of London.
By promoting himself he became resident for Minimarket, Blacksheep and Eden, and he had the honor to perform with artists as Ilario Alicante, Marco Effe, Hunter Games, Marco Faraone, Fabrizio Maurizi, Dirty Channel, Will Saul and others.
In 2012, with his friends Alessandro Santini and Denny Tagliatti set up the new project " Pulse of Ibiza": once a month, it collected a unexpected success.
During the summer, after months dedicated to study for new productions, he went to Ibiza for a month to spend time with great artist.
It was a surprise when David August performed his promo " I want nothing" at Sankeys, with the support of others artists.
In 2013 he had the great opportunity to perform for Moxa and Les Follies de Pigalle, two important realities in north Italy.
Then he became part of a huge reality and could perform with artists as Subb an, Cosmic Cowboys, Flashmob Cesar Marveilles, Ernesto Ferreyra and others.
This last period is dedicated to new productions and he's constantly looking for new sounds to produce new tunes.
The passion, the culture and the energy that he transmits when he performs fascinate everyone, with never boring, never repetitive sets.
contact:
skiogi@hotmail.it