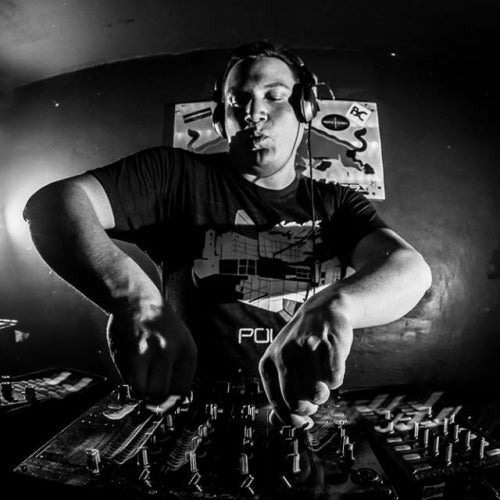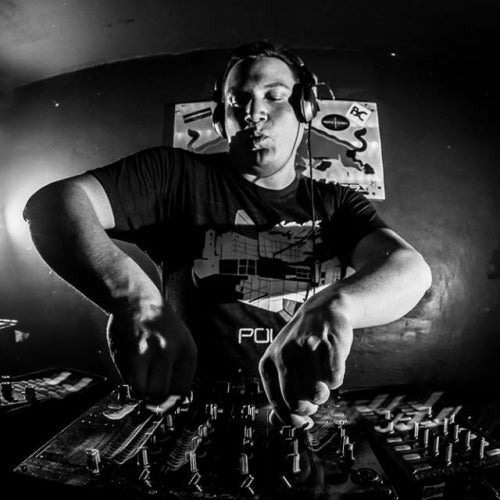 Kerosine Machine
Welcome to hardness grade 1,000 of electronic music, welcome to the world of the master with the big club: Sebastian Groth. The DJ and producer is among other things label owner of the label 2009 founded ReWashed LDT, one of the primary parties for rough Techno, Darktechno and freaky Ghetto Style. In his sets, he skillfully floats back and forth between humorous intros with crazy vocals from old movies and brutal music on the edge of madness. It is this penchant for a DJ as a true entertainer with direct contact to the crowd, a smile on his face and a slightly ironic attitude to his own action that characterizes Sebastian.
As a remixer and producer, the native Hachenburger (Westerwald/Germany) has made a name for himself as a workaholic since his first own release in 2008. Innumerable releases on Italo Business, Naked Lunch, Elektrax, Construct Rhythm, TK-Rec, Masters of Disaster and many more as well as remixes for artists like Angy Kore, Niereich, A. Paul, Dave the Drummer, Frank Kvitta, Viper XXL or Arkus P read like a who's who of the major league. And so it is no surprise that he made it to #7 at the Partysan Award "Newcomer 2013" and to #9 with his Grindfactor Bootleg to Radio Slave's Grindhouse (Dubfire Remix) in the Faze Poll "Best Remix" (highest ranked Techno track).
With his second album "Pounding", which appears in spring 2014, he also shows that his style of Darktechno has many different facets and therefore appeals to a wide audience. But everything began much shallower when Sebastian hit the Beatport Top 5 All Over with his very first release and house legend George Morel became aware of him and signed him. The result was a techno remix of the 1993 House Classic "Let's Groove" by George Morel. Since then, much has changed in his life, but one thing has remained: Sebastian's heart beats 130 BPM and faster.
Words by Martin Camphausen
___________________________________
Tracks and Remixes are Played and Charted by:
Richie Hawtin, Sven Väth Dubfire, Chris Liebing, Dave Clark, Dj Rush, George Morel, Dj Hell, Laurent Garnier, Marco Bailey, Paco Osuna, Michel De Hey, Tony Rohr, Tom Hades, Dj Murphy, Space Djz, the Advent, Secret Cinema, Technasia, Fergie, Stephan Bodzin, Blake Baxter, Audio Injection, Steve Parker, Thorsten Kanzler, and many many more!!!
___________________________________

https://www.facebook.com/Sebastian.Groth.Official
http://soundcloud.com/sebastiangroth
http://www.beatport.com/artist/sebastian-groth/93587

Read More
Sebastian Groth
Kerosine Machine
Welcome to hardness grade 1,000 of electronic music, welcome to the world of the master with the big club: Sebastian Groth. The DJ and producer is among other things label owner of the label 2009 founded ReWashed LDT, one of the primary parties for rough Techno, Darktechno and freaky Ghetto Style. In his sets, he skillfully floats back and forth between humorous intros with crazy vocals from old movies and brutal music on the edge of madness. It is this penchant for a DJ as a true entertainer with direct contact to the crowd, a smile on his face and a slightly ironic attitude to his own action that characterizes Sebastian.
As a remixer and producer, the native Hachenburger (Westerwald/Germany) has made a name for himself as a workaholic since his first own release in 2008. Innumerable releases on Italo Business, Naked Lunch, Elektrax, Construct Rhythm, TK-Rec, Masters of Disaster and many more as well as remixes for artists like Angy Kore, Niereich, A. Paul, Dave the Drummer, Frank Kvitta, Viper XXL or Arkus P read like a who's who of the major league. And so it is no surprise that he made it to #7 at the Partysan Award "Newcomer 2013" and to #9 with his Grindfactor Bootleg to Radio Slave's Grindhouse (Dubfire Remix) in the Faze Poll "Best Remix" (highest ranked Techno track).
With his second album "Pounding", which appears in spring 2014, he also shows that his style of Darktechno has many different facets and therefore appeals to a wide audience. But everything began much shallower when Sebastian hit the Beatport Top 5 All Over with his very first release and house legend George Morel became aware of him and signed him. The result was a techno remix of the 1993 House Classic "Let's Groove" by George Morel. Since then, much has changed in his life, but one thing has remained: Sebastian's heart beats 130 BPM and faster.
Words by Martin Camphausen
___________________________________
Tracks and Remixes are Played and Charted by:
Richie Hawtin, Sven Väth Dubfire, Chris Liebing, Dave Clark, Dj Rush, George Morel, Dj Hell, Laurent Garnier, Marco Bailey, Paco Osuna, Michel De Hey, Tony Rohr, Tom Hades, Dj Murphy, Space Djz, the Advent, Secret Cinema, Technasia, Fergie, Stephan Bodzin, Blake Baxter, Audio Injection, Steve Parker, Thorsten Kanzler, and many many more!!!
___________________________________
https://www.facebook.com/Sebastian.Groth.Official
http://soundcloud.com/sebastiangroth
http://www.beatport.com/artist/sebastian-groth/93587