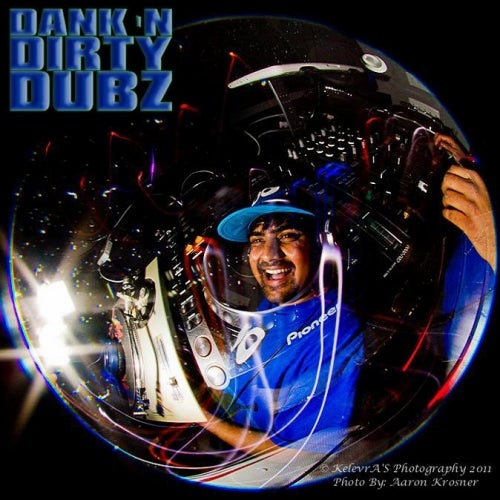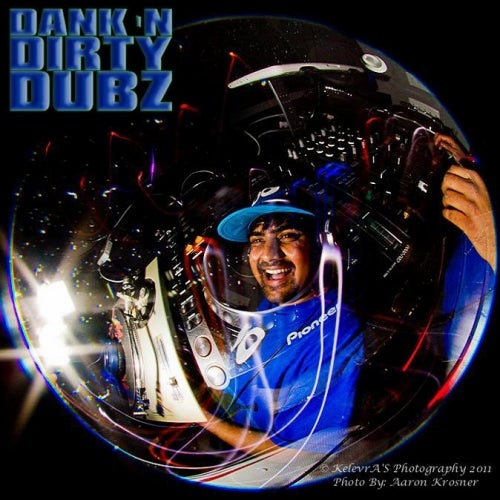 Fan me here! www.facebook.com/djsashwat.dankndirtydubz
Download my new mixes here! www.soundcloud.com/sashwat
Listen to my past mixes here! www.mixcloud.com/DJSashwat
Watch me here! www.youtube.com/user/DJSashwat

SASHWAT (US)
Sashwat Singh is a US-based DJ, producer, and label owner that has been fully dedicated to pushing high quality bass music since 2007. Since early childhood, he expanded his musical interests as a percussionist, pianist, and vocalist until he finally step foot into the world of EDM in 2000. After being introduced to the psy-bient sounds of Shpongle, he rapidly began submerging himself into every electronic genre imaginable.

Having played alongside the likes of Avicii, D. Ramirez, Distance, Truth, Antiserum, Roommate, HULK, Goldie, DJ Marky, 6Blocc, AK1200, Hellfire Machina, DJ Kue, Sub Swara, Kraddy, and more, and with worldwide listeners in every continent, Sashwat is one to keep an eye on in the future of low frequency bass music.

In January of 2010, Sashwat officially launched his Dank 'N' Dirty Dubz radio show on DI.FM's Dubstep Channel, which quickly gained a reputation as the most-listened to show on the channel, currently catering to a minimum of 600 listeners every episode. The show now airs twice a month (the first & third Wednesday of every month) and has featured some massive guest mixes by the likes of JFB, Brown & Gammon, Stinkahbell, ENiGMA Dubz, Nostalgia, and countless others.

In December of 2010, Sashwat expanded the Dank 'N' Dirty Dubz empire after launching a label focusing on a wide variety bass-heavy sounds. Since its birth, the label has been delivering some incredibly well-received releases and free releases, always keeping fans on their toes eager to hear the next slew of unique soundscapes. The label's releases have received support from the likes of Skream, Funtcase, Downlink, NumberNin6, Brown & Gammon, DJ Wonder, Distance, Von D, Eptic, Genetix, Riskotheque, LOST, and Mat The Alien, just to name a few.

Artists currently signed to Dank 'N' Dirty Dubz include:
ENiGMA Dubz, Radikal Guru, Cessman, Requake, Hizzleguy, Curzed, Stinkahbell, A-List, Roommate, Sub Antix, Laney, Dee:See, Legend4ry, Nostalgia, Percept, Sine Here, Addergebroed, Controlled Kaos, 50 Carrot, Kiev, Lokrian, Psy:am, p0gman, Adam Prescott, T Vicious, Hijinkx, Ted-E, KeseK, hubsmoke, Calski, sMILOdon, P-Note, White Noize, C7eye, Seraph, Experiment1, iFa, Kaiori Breathe, Crimps & Cotcha, Altimeter, Aftee, Sparc, Fish Finger, Will Samson, B.Riddim, The Secret Lemon Project, Jayou, d-Queue, Builder, Tigerlips, HORSEFORCE, Bogtrotter, Cottonmouth, KLOAN, Emer, Two Beans, Cali, & phraktol.

DANK 'N' DIRTY DUBZ
www.beatport.com/label/dank-n-dirty-dubz/20436
www.facebook.com/DankNDirtyDubz
www.soundcloud.com/dankndirtydubz
www.youtube.com/user/DankNDirtyDubplates
Read More
SASHWAT
Fan me here!
www.facebook.com/djsashwat.dankndirtydubz
Download my new mixes here!
www.soundcloud.com/sashwat
Listen to my past mixes here!
www.mixcloud.com/DJSashwat
Watch me here!
www.youtube.com/user/DJSashwat
SASHWAT (US)
Sashwat Singh is a US-based DJ, producer, and label owner that has been fully dedicated to pushing high quality bass music since 2007. Since early childhood, he expanded his musical interests as a percussionist, pianist, and vocalist until he finally step foot into the world of EDM in 2000. After being introduced to the psy-bient sounds of Shpongle, he rapidly began submerging himself into every electronic genre imaginable.
Having played alongside the likes of Avicii, D. Ramirez, Distance, Truth, Antiserum, Roommate, HULK, Goldie, DJ Marky, 6Blocc, AK1200, Hellfire Machina, DJ Kue, Sub Swara, Kraddy, and more, and with worldwide listeners in every continent, Sashwat is one to keep an eye on in the future of low frequency bass music.
In January of 2010, Sashwat officially launched his Dank 'N' Dirty Dubz radio show on
DI.FM
's Dubstep Channel, which quickly gained a reputation as the most-listened to show on the channel, currently catering to a minimum of 600 listeners every episode. The show now airs twice a month (the first & third Wednesday of every month) and has featured some massive guest mixes by the likes of JFB, Brown & Gammon, Stinkahbell, ENiGMA Dubz, Nostalgia, and countless others.
In December of 2010, Sashwat expanded the Dank 'N' Dirty Dubz empire after launching a label focusing on a wide variety bass-heavy sounds. Since its birth, the label has been delivering some incredibly well-received releases and free releases, always keeping fans on their toes eager to hear the next slew of unique soundscapes. The label's releases have received support from the likes of Skream, Funtcase, Downlink, NumberNin6, Brown & Gammon, DJ Wonder, Distance, Von D, Eptic, Genetix, Riskotheque, LOST, and Mat The Alien, just to name a few.
Artists currently signed to Dank 'N' Dirty Dubz include:
ENiGMA Dubz, Radikal Guru, Cessman, Requake, Hizzleguy, Curzed, Stinkahbell, A-List, Roommate, Sub Antix, Laney, Dee:See, Legend4ry, Nostalgia, Percept, Sine Here, Addergebroed, Controlled Kaos, 50 Carrot, Kiev, Lokrian, Psy:am, p0gman, Adam Prescott, T Vicious, Hijinkx, Ted-E, KeseK, hubsmoke, Calski, sMILOdon, P-Note, White Noize, C7eye, Seraph, Experiment1, iFa, Kaiori Breathe, Crimps & Cotcha, Altimeter, Aftee, Sparc, Fish Finger, Will Samson, B.Riddim, The Secret Lemon Project, Jayou, d-Queue, Builder, Tigerlips, HORSEFORCE, Bogtrotter, Cottonmouth, KLOAN, Emer, Two Beans, Cali, & phraktol.
DANK 'N' DIRTY DUBZ
www.beatport.com/label/dank-n-dirty-dubz/20436
www.facebook.com/DankNDirtyDubz
www.soundcloud.com/dankndirtydubz
www.youtube.com/user/DankNDirtyDubplates