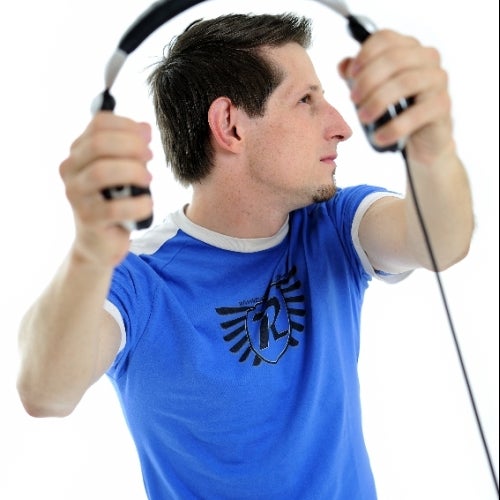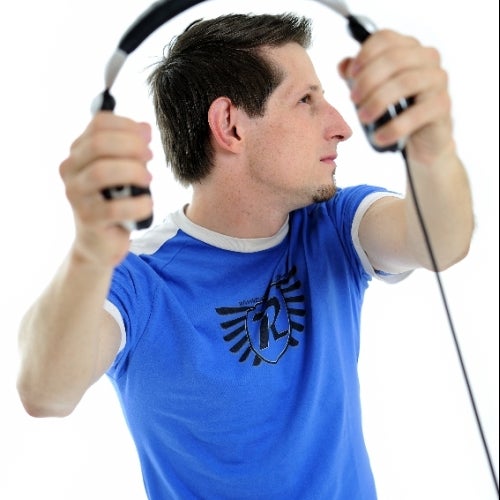 Bio:
Rossignol is the budding DJ and beginning producer from small country in the middle of Europe, Czech Republic and from city Rychnov nad Kněžnou. Rossignol plied on his development in the sphere of djing by force of cd players and turntables and he has learned use machine for dj´s almost 4 years, before he has been given first chance to perform what he can at some party.His first live dj perfomance was in November 2008 at Alien Club Rychnov nad Kněžnou, where he liked as much as he got the chance to establish his own resident party at Alien Club called Revolution, which is the one of the few parties in the region trying to bring electronic music for people. Rossignol´s radioshow is named "Sound Of Revolution" by this party. As club night Revolution and radioshow Sound Of Revolution focuses on electronic dance music only. Mostly Trance and Progressive occasionally with a little House and Techno. It is a actually style, which Rossignol is presents.

Rossignol used only CD players and turntables for his dj perfomance. He is impenitent opponent for emerging digital technologies for dj performance such as Traktor, Ableton, Serato, etc., which just what dj does dj, does program stead them.

Currently Rossignol starting with production, but he is at the very very beginning, when he is learning to control various programs designed to produce.

Played At:
S-O-S Free Fest 2011 Babice, Progression Open Air - Stará Turá (SK), 7.Nebe Brno, U Kolji Litomyšl, Touster Prague, Event Hradec Králové, Staré Lázně Kolín, Perpetuum Brno, Empire Bratislava (SK), Fest Club 69 Martin (SK), Cotton Club Piešťany (SK), Roosters Hradec Králové, etc...

Played with:
San, Ronski Speed, Michael C, Michael Breeth, Orbith, Jerry,Chris Sadler, Jean Luc, Reorder,


Music:
http://soundcloud.com/djrossignol

Radioshow:
Sound Of Revolution
http://soundcloud.com/sound-of-revolution

ErkoRadio.cz (CZ), FreshWebRadio.com (GR), TranceVibrations.ro (RO), TranceFan.de (DE)

Production (Unreleased, only soundcloud):
(2010) Guy Gerber – Timing (Rossignol Remix)
(2010) Rossignol – Straight Flush
(2010) Rossignol – Famous Noise
(2010) Rossignol – S.O.R.
(2011) Ummet Ozcan – Insignia (Rossignol Sound Of Revolution Remix)


.Web:

Facebook: http://www.facebook.com/djrossignol
Twiter: http://twitter.com/DjRossignol
Website: http://www.djrossignol.com
The Dj List: http://thedjlist.com/djs/ROSSIGNOL/
Myspace: http://www.myspace.com/djrossignol

Read More
Rossignol
Bio:
Rossignol is the budding DJ and beginning producer from small country in the middle of Europe, Czech Republic and from city Rychnov nad Kněžnou. Rossignol plied on his development in the sphere of djing by force of cd players and turntables and he has learned use machine for dj´s almost 4 years, before he has been given first chance to perform what he can at some party.His first live dj perfomance was in November 2008 at Alien Club Rychnov nad Kněžnou, where he liked as much as he got the chance to establish his own resident party at Alien Club called Revolution, which is the one of the few parties in the region trying to bring electronic music for people. Rossignol´s radioshow is named "Sound Of Revolution" by this party. As club night Revolution and radioshow Sound Of Revolution focuses on electronic dance music only. Mostly Trance and Progressive occasionally with a little House and Techno. It is a actually style, which Rossignol is presents.
Rossignol used only CD players and turntables for his dj perfomance. He is impenitent opponent for emerging digital technologies for dj performance such as Traktor, Ableton, Serato, etc., which just what dj does dj, does program stead them.
Currently Rossignol starting with production, but he is at the very very beginning, when he is learning to control various programs designed to produce.
Played At:
S-O-S Free Fest 2011 Babice, Progression Open Air - Stará Turá (SK), 7.Nebe Brno, U Kolji Litomyšl, Touster Prague, Event Hradec Králové, Staré Lázně Kolín, Perpetuum Brno, Empire Bratislava (SK), Fest Club 69 Martin (SK), Cotton Club Piešťany (SK), Roosters Hradec Králové, etc...
Played with:
San, Ronski Speed, Michael C, Michael Breeth, Orbith, Jerry,Chris Sadler, Jean Luc, Reorder,
Music:
http://soundcloud.com/djrossignol
Radioshow:
Sound Of Revolution
http://soundcloud.com/sound-of-revolution
ErkoRadio.cz
(CZ),
FreshWebRadio.com
(GR),
TranceVibrations.ro
(RO),
TranceFan.de
(DE)
Production (Unreleased, only soundcloud):
(2010) Guy Gerber – Timing (Rossignol Remix)
(2010) Rossignol – Straight Flush
(2010) Rossignol – Famous Noise
(2010) Rossignol – S.O.R.
(2011) Ummet Ozcan – Insignia (Rossignol Sound Of Revolution Remix)
.Web:
Facebook:
http://www.facebook.com/djrossignol
Twiter:
http://twitter.com/DjRossignol
Website:
http://www.djrossignol.com
The Dj List:
http://thedjlist.com/djs/ROSSIGNOL/
Myspace:
http://www.myspace.com/djrossignol