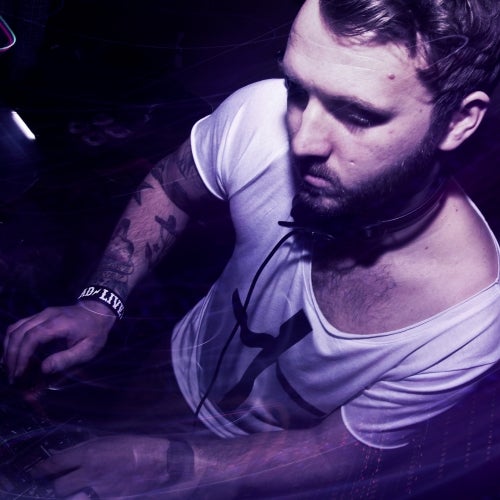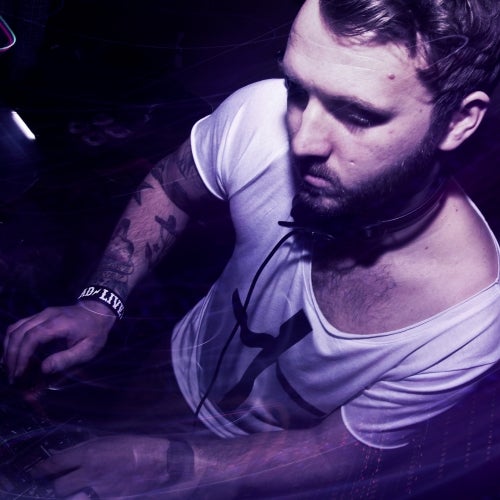 Reece first found his love of House music after many visits to Bed and The Republic in Sheffield, at nights such as Subliminal Sessions and Hed Kandi, before moving onto a weekly House night called Pin-Up at The Fez Club, seeing DJ's such as DJ Touché, M.A.N.D.Y. Nic Fanciulli, X-Press 2 and Jo Mills to name but a few. It was at these nights where he first realised that he wanted to be that person behind the decks playing music to the people dancing in front. From that point Reece started building his vinyl collection and producing mix CD's to send to club promoters looking for that elusive first break.

In September 2003 Reece took a trip to the closing parties in Ibiza. It was visit's to the likes of DC10, Cocoon at Amnesia and 'We Love' Sundays @ Space where he discovered a new, darker more underground side of House and Techno to add to his already impressive DJ'ing styles. With influences from Sven Vath, Ricardo Villalobos, Mathew Jonson, Phonique and Tiefschwarz Reece had discovered his sound.

Armed with the purchase of a pair of CDJ's and the joys of Beatport, Reece began to turn his DJ style towards Tech-House and Techno and landed a residency at a local House event. This led to more gigs in and around the Sheffield area.

After a short break from the scene Reece decided to set up his own night with the aid of a couple of close friends. In July 2011, "DE:BUG" was born holding monthly 'Day Raves' and monthly night parties where they have hosted the likes of H2 (Form/Limbo), Jordan Peak (One Records), One Records head honcho, Adam Shelton, Russ Yallop (Crosstown Rebels) and Eats Everything (Dirtybird/Leftroom) with massive line ups coming in the future, the only way is up for DE:BUG now!

Reece has also started working on his own music productions and these have been receiving rave reviews from many well known DJ's. His main influences from which he draws for his House Music tracks are Subb-an, Jordan Peak, Adam Shelton, Puente & Rosch as well as classics from Chicago Traxx and the early acid house movement. His main influences in his Techno productions are Richie Hawtin, Marcel Dettmann, Ben Klock, Chris Liebing, Lucy, Dubfire and Speedy J.

2012 see's the arrival of Reece's first commercial release "This Time" as well as his remix of Steff Vee's - "Holding on" on Trakside Audio. With more remix work underway and his own productions due to be released on Trakside Audio things are definitely on the up for this talented young producer...

For bookings contact: johnsonmusic@live.co.uk

Read More
Reece Johnson
Reece first found his love of House music after many visits to Bed and The Republic in Sheffield, at nights such as Subliminal Sessions and Hed Kandi, before moving onto a weekly House night called Pin-Up at The Fez Club, seeing DJ's such as DJ Touché, M.A.N.D.Y. Nic Fanciulli, X-Press 2 and Jo Mills to name but a few. It was at these nights where he first realised that he wanted to be that person behind the decks playing music to the people dancing in front. From that point Reece started building his vinyl collection and producing mix CD's to send to club promoters looking for that elusive first break.
In September 2003 Reece took a trip to the closing parties in Ibiza. It was visit's to the likes of DC10, Cocoon at Amnesia and 'We Love' Sundays @ Space where he discovered a new, darker more underground side of House and Techno to add to his already impressive DJ'ing styles. With influences from Sven Vath, Ricardo Villalobos, Mathew Jonson, Phonique and Tiefschwarz Reece had discovered his sound.
Armed with the purchase of a pair of CDJ's and the joys of Beatport, Reece began to turn his DJ style towards Tech-House and Techno and landed a residency at a local House event. This led to more gigs in and around the Sheffield area.
After a short break from the scene Reece decided to set up his own night with the aid of a couple of close friends. In July 2011, "DE:BUG" was born holding monthly 'Day Raves' and monthly night parties where they have hosted the likes of H2 (Form/Limbo), Jordan Peak (One Records), One Records head honcho, Adam Shelton, Russ Yallop (Crosstown Rebels) and Eats Everything (Dirtybird/Leftroom) with massive line ups coming in the future, the only way is up for DE:BUG now!
Reece has also started working on his own music productions and these have been receiving rave reviews from many well known DJ's. His main influences from which he draws for his House Music tracks are Subb-an, Jordan Peak, Adam Shelton, Puente & Rosch as well as classics from Chicago Traxx and the early acid house movement. His main influences in his Techno productions are Richie Hawtin, Marcel Dettmann, Ben Klock, Chris Liebing, Lucy, Dubfire and Speedy J.
2012 see's the arrival of Reece's first commercial release "This Time" as well as his remix of Steff Vee's - "Holding on" on Trakside Audio. With more remix work underway and his own productions due to be released on Trakside Audio things are definitely on the up for this talented young producer...
For bookings contact:
johnsonmusic@live.co.uk