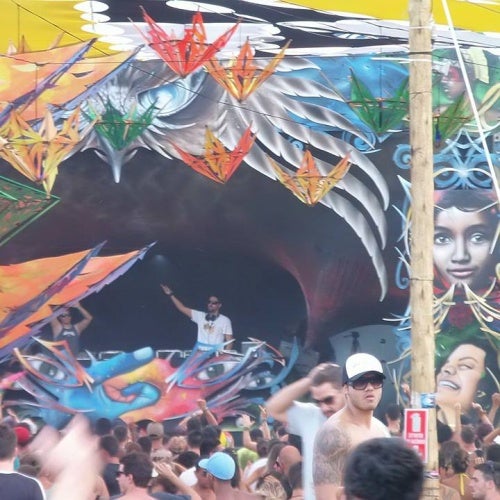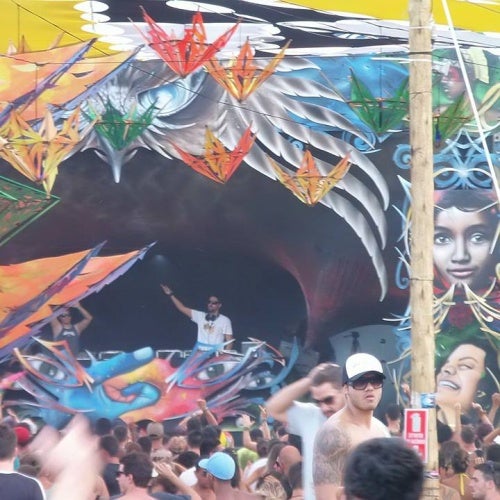 Paulo Ivo Furtado A.K.A Perfect Specimen Project. DJ since 2009, and one of the pioneers in the Progressive Trance Ceará state.
Today the founder and artist MUV Alternative Culture Center and select casting of Soulvision Festival DJs.
Known for his stunning and research in many different psychedelic aspects, and its always explosive and intense performances. Owner of a flawless technique, charisma and a strong footprint and dance, always brings in his sets a psychedelic and progressive selection would be. Strolling masterfully between the dimensions of the psychedelic trance.

Has shown up in the 4 corners of Brazil and best party and festivals such as Earth Entranced Festival (Bahia), Soulvision Festival (Sao Paulo), Mandallah (Minas Gerais), MUV Alternative Culture (Fortaleza) among many others, has shared stage with big names of National and World Trance, such as: E-Jeckt, Ekanta, Neuropipes, Earthspace, Anginha, Resolution Low, Two Faces, Kronic, Mental Brod Cast, Twenty Eight, Shove, Pedrão, Sensient, Shekinah, Nevermind, Swarup Brain, Nano Rex, Zombie, E-Clip, Hux Flux, Yagé, Filteria, Abstract Sunrise, AKD, Biogenesis, Shotu, Rinkadink, EVP, Reality Grid, Naked Turist, Onionbrain, Via Axis, Psychowave, Xpiral, Nerso, Lyctum, Rinkadink, Perfect Stranger, Symbolic, Sonic Species, Helber Gun, among others.

Web Links::
https://soundcloud.com/perfect-specimen-1
https://www.facebook.com/PerfectSpecimenProject
http://cenaceara.dj/Perfect_Specimen
https://myspace.com/specimenproject
https://www.youtube.com/user/pauloivofurtado?feature=results_main
Read More
Perfect Specimen Project
Paulo Ivo Furtado A.K.A Perfect Specimen Project. DJ since 2009, and one of the pioneers in the Progressive Trance Ceará state.
Today the founder and artist MUV Alternative Culture Center and select casting of Soulvision Festival DJs.
Known for his stunning and research in many different psychedelic aspects, and its always explosive and intense performances. Owner of a flawless technique, charisma and a strong footprint and dance, always brings in his sets a psychedelic and progressive selection would be. Strolling masterfully between the dimensions of the psychedelic trance.
Has shown up in the 4 corners of Brazil and best party and festivals such as Earth Entranced Festival (Bahia), Soulvision Festival (Sao Paulo), Mandallah (Minas Gerais), MUV Alternative Culture (Fortaleza) among many others, has shared stage with big names of National and World Trance, such as: E-Jeckt, Ekanta, Neuropipes, Earthspace, Anginha, Resolution Low, Two Faces, Kronic, Mental Brod Cast, Twenty Eight, Shove, Pedrão, Sensient, Shekinah, Nevermind, Swarup Brain, Nano Rex, Zombie, E-Clip, Hux Flux, Yagé, Filteria, Abstract Sunrise, AKD, Biogenesis, Shotu, Rinkadink, EVP, Reality Grid, Naked Turist, Onionbrain, Via Axis, Psychowave, Xpiral, Nerso, Lyctum, Rinkadink, Perfect Stranger, Symbolic, Sonic Species, Helber Gun, among others.
Web Links::
https://soundcloud.com/perfect-specimen-1
https://www.facebook.com/PerfectSpecimenProject
http://cenaceara.dj/Perfect_Specimen
https://myspace.com/specimenproject
https://www.youtube.com/user/pauloivofurtado?feature=results_main