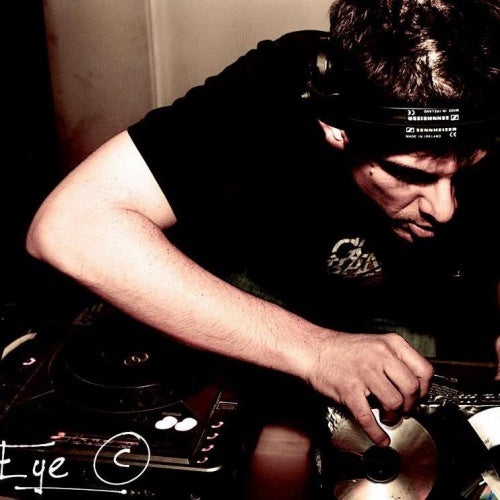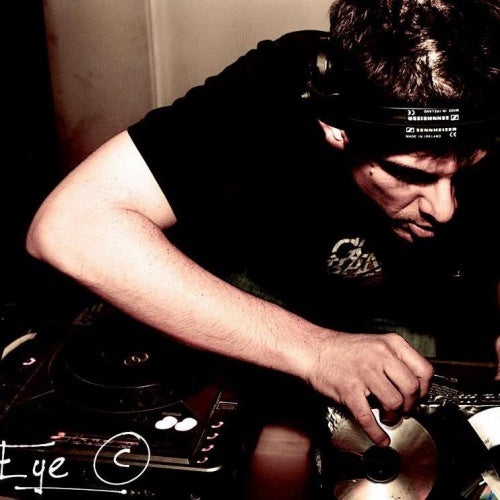 (Go BANG! | The SyntheTigers | M2 moulton media | KALX)

Sergio Fedasz has become something of a San Francisco institution since starting his out-of-control Go BANG! more than four years ago. He started DJing at KALX 90.7, the Bay Area's best and most storied radio station, at the end of last century (1997 to be exact), and in 2010 was voted San Francisco's best DJ by readers of SF Weekly. He creates amazing edits of vintage disco tracks with Allen Craig as The SyntheTigers, and they have begun producing original house music (with disco flourishes) released on San Francisco's Moulton Music, a label which redefined and established the San Francisco Sound in the early 00s and has never stopped releasing quality house music! Sergio is also a recurring guest at Robin Malone Simmons' Odyssey after-hours affairs, DJs every Friday at Cafe Flore in The Castro, DJs regularly on KALX, and can be found DJing throughout the Bay Area at myriad club events.

Born & raised in the East Bay, and having moved to San Francisco in 2001, Sergio is proud of the San Francisco Bay Area's rich dance music past and especially focuses on keeping our City's traditions & history alive. His DJing style draws inspiration from legendary Chicago DJ & producer Derrick Carter, San Francisco legend and party partner Steve Fabus, and the one & only Larry Levan. Especially after reading "Last Night A DJ Saved My Life" in 2000, his 'musical vision' has crystallized into wanting to present the spectrum of dance music - disco, house, funk, jazz, boogie and more - while preserving & paying respect to the vibe of the legendary clubs of Disco's Golden Age. He strives to keep the proud tradition of the DJ "speaking to the dancer" alive - through the music, lights, and other atmospheric elements of the dancefloor & club.

In 2005, he was chosen as the New Times (SF Weekly/East Bay Express) "DJ Breakthrough" and was invited to play at the Ultra Music Festival in Miami during the Winter Music Conference. In 2006, he was awarded the title of the SF Weekly's 2006 Music Awards "Best DJ." Most recently, he was voted BEST DJ in SF Weekly's 2010 Reader's Poll! He was also very honored to be invited to represent Go BANG! at the 2011 & 2012 San Francisco Pride festivities, and to DJ at their VIP party in the rotunda of City Hall.

http://www.facebook.com/sergioaudio | http://facebook.com/GOBANGSF | http://www.facebook.com/SyntheTigers | http://www.facebook.com/Connect2Moulton | http://soundcloud.com/sergioaudio
Read More
Sergio Fedasz
(Go BANG! | The SyntheTigers | M2 moulton media | KALX)
Sergio Fedasz has become something of a San Francisco institution since starting his out-of-control Go BANG! more than four years ago. He started DJing at KALX 90.7, the Bay Area's best and most storied radio station, at the end of last century (1997 to be exact), and in 2010 was voted San Francisco's best DJ by readers of SF Weekly. He creates amazing edits of vintage disco tracks with Allen Craig as The SyntheTigers, and they have begun producing original house music (with disco flourishes) released on San Francisco's Moulton Music, a label which redefined and established the San Francisco Sound in the early 00s and has never stopped releasing quality house music! Sergio is also a recurring guest at Robin Malone Simmons' Odyssey after-hours affairs, DJs every Friday at Cafe Flore in The Castro, DJs regularly on KALX, and can be found DJing throughout the Bay Area at myriad club events.
Born & raised in the East Bay, and having moved to San Francisco in 2001, Sergio is proud of the San Francisco Bay Area's rich dance music past and especially focuses on keeping our City's traditions & history alive. His DJing style draws inspiration from legendary Chicago DJ & producer Derrick Carter, San Francisco legend and party partner Steve Fabus, and the one & only Larry Levan. Especially after reading "Last Night A DJ Saved My Life" in 2000, his 'musical vision' has crystallized into wanting to present the spectrum of dance music - disco, house, funk, jazz, boogie and more - while preserving & paying respect to the vibe of the legendary clubs of Disco's Golden Age. He strives to keep the proud tradition of the DJ "speaking to the dancer" alive - through the music, lights, and other atmospheric elements of the dancefloor & club.
In 2005, he was chosen as the New Times (SF Weekly/East Bay Express) "DJ Breakthrough" and was invited to play at the Ultra Music Festival in Miami during the Winter Music Conference. In 2006, he was awarded the title of the SF Weekly's 2006 Music Awards "Best DJ." Most recently, he was voted BEST DJ in SF Weekly's 2010 Reader's Poll! He was also very honored to be invited to represent Go BANG! at the 2011 & 2012 San Francisco Pride festivities, and to DJ at their VIP party in the rotunda of City Hall.
http://www.facebook.com/sergioaudio
|
http://facebook.com/GOBANGSF
|
http://www.facebook.com/SyntheTigers
|
http://www.facebook.com/Connect2Moulton
|
http://soundcloud.com/sergioaudio