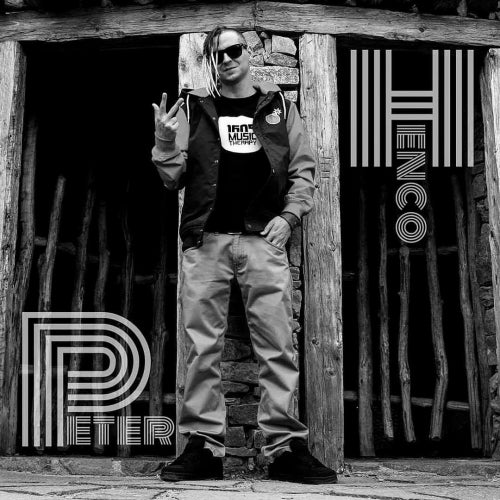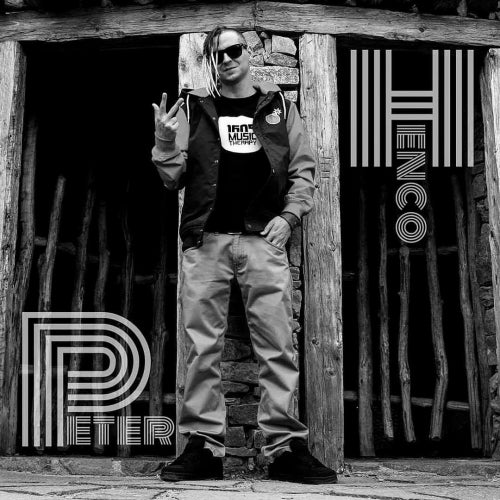 Techno/TechHouse Dj/Producer/Artist Peter HENCO (real name Peter Henkel) born in Eastern Slovakia (Central Europe)
Interest of the music began at the Winter of 2003 in the Czech Republic.
Support various parties in the Czech Republic, Slovakia, Germany and more ...
His dream is all about music, DJs, producers and people. One year later, in 2004, he became acquainted with local Dj who had the patience and taught him everything about the music and playing on the turntables.From 2004 to 2006 began his first official playing in clubs in the Brumov and Slavicin and also helped with birthday parties. A year after He buys new turntables 1210 MK5,mixer and headphones. In the years 2007-2010 Collaborate and playing at private parties and small clubs in the Czech Republic. 2010 Promote first New Year's Eve party called COSMIC REVOLUTION, and then also an event called LETS PARTY which was another successful continuation.Immediately after the acquaintance of many Czech DJs, producers and promoters

Summer 2012 collaborate with Dj/Artist/Producer IAN KITA from Czech label NAKED RECORDS.Same year finish first release HOUSE Mints (Original Mix)
50th V/A compilation of Naked Records label
( https://soundcloud.com/peter-henke/house-mints-original-mix )
( http://classic.beatport.com/release/50/1009877 )

Big Thanx NAKED RECORDS Label Specially LUIS LAMBORGINI and IAN KITA for opportunity and collaborate with Czech NAKED RECORDS Label!!!
Next Collaborate is Unsigned Track HENCO
( https://soundcloud.com/luis-lamborghini/ian-kita-luis-lamborghini )
Check out video edit Here:
( https://www.youtube.com/watch?v=iTImY-jhiQo )

Beginning of the year 2013 Start Music Career in United Kingdom :)
Study on the London Music school with Keith Mills (Ableton Live Certificate)

November 2013 - TOP 34 BEATPORT Mixes:
( mixes.beatport.com/mix/november-promo/116855 )

2014 start Monthly Rezidency on UK Radio Station -www.clubvibez.co.uk
HENCO Sessions ( https://soundcloud.com/peter-henke )

February 2015 - TOP 21 Beatport Mixes:
( mixes.beatport.com/mix/henco-sessions-o9/219198 )

Art Stylle Techno Radio Guest ( https://soundcloud.com/art-style-techno/technoroom-therapy-episode-27-peter-henco )

S.O.M.U. Podcast Series NYC,MIAMI
( https://soundcloud.com/bmarcella007/somu-podcast-vol-25-with-peter-henco )

STORM:CRAFT Radio Show Podcast-
( http://stromkraftradio.com/techno/ )

FACT DJ Competition Winers 2015 EGG LONDON
( http://www.egglondon.co.uk/news/fact-dj-competition )
( https://soundcloud.com/peter-henke/egg-x-fact-dj-competition-mixed-by-henco )

End 2015 New Release on FEET&LB Recordings
( https://soundcloud.com/peter-henke/peter-henco-new-lookoriginal-mix )

January 2016 - TOP 10(8th Place) Beatport Mixes:
( http://mixes.beatport.com/mix/henco-sessions-020/251899 )

Preferred labels:
Black Kat,Distortus Music,We Love Techno,Desolution Rec.,Dirty Minds,Egothermia,Jumpstereo Records,Unity Records,Airtaxi Rec.,StickRecordings,Octopus Rec,Orange Rec.,Terminal M,Tronic,DSR Digital,Organic,Intec,Respekt Rec.,Remain Rec.,Reload Rec.,Natura Viva,Drumcode,,Yin Yang,Selected Records,Bitten Records,Beat Therapy Records,IAMT,Groovant Music,Funk'n Deep Records

Promo and remix request: peter.henco@gmail.com
Booking: booking.peterhenco@gmail.com
Read More
Peter HENCO
Techno/TechHouse Dj/Producer/Artist Peter HENCO (real name Peter Henkel) born in Eastern Slovakia (Central Europe)
Interest of the music began at the Winter of 2003 in the Czech Republic.
Support various parties in the Czech Republic, Slovakia, Germany and more ...
His dream is all about music, DJs, producers and people. One year later, in 2004, he became acquainted with local Dj who had the patience and taught him everything about the music and playing on the turntables.From 2004 to 2006 began his first official playing in clubs in the Brumov and Slavicin and also helped with birthday parties. A year after He buys new turntables 1210 MK5,mixer and headphones. In the years 2007-2010 Collaborate and playing at private parties and small clubs in the Czech Republic. 2010 Promote first New Year's Eve party called COSMIC REVOLUTION, and then also an event called LETS PARTY which was another successful continuation.Immediately after the acquaintance of many Czech DJs, producers and promoters
Summer 2012 collaborate with Dj/Artist/Producer IAN KITA from Czech label NAKED RECORDS.Same year finish first release HOUSE Mints (Original Mix)
50th V/A compilation of Naked Records label
(
https://soundcloud.com/peter-henke/house-mints-original-mix
)
(
http://classic.beatport.com/release/50/1009877
)
Big Thanx NAKED RECORDS Label Specially LUIS LAMBORGINI and IAN KITA for opportunity and collaborate with Czech NAKED RECORDS Label!!!
Next Collaborate is Unsigned Track HENCO
(
https://soundcloud.com/luis-lamborghini/ian-kita-luis-lamborghini
)
Check out video edit Here:
(
https://www.youtube.com/watch?v=iTImY-jhiQo
)
Beginning of the year 2013 Start Music Career in United Kingdom :)
Study on the London Music school with Keith Mills (Ableton Live Certificate)
November 2013 - TOP 34 BEATPORT Mixes:
(
mixes.beatport.com/mix/november-promo/116855
)
2014 start Monthly Rezidency on UK Radio Station
-www.clubvibez.co.uk
HENCO Sessions (
https://soundcloud.com/peter-henke
)
February 2015 - TOP 21 Beatport Mixes:
(
mixes.beatport.com/mix/henco-sessions-o9/219198
)
Art Stylle Techno Radio Guest (
https://soundcloud.com/art-style-techno/technoroom-therapy-episode-27-peter-henco
)
S.O.M.U. Podcast Series NYC,MIAMI
(
https://soundcloud.com/bmarcella007/somu-podcast-vol-25-with-peter-henco
)
STORM:CRAFT Radio Show Podcast-
(
http://stromkraftradio.com/techno/
)
FACT DJ Competition Winers 2015 EGG LONDON
(
http://www.egglondon.co.uk/news/fact-dj-competition
)
(
https://soundcloud.com/peter-henke/egg-x-fact-dj-competition-mixed-by-henco
)
End 2015 New Release on FEET&LB Recordings
(
https://soundcloud.com/peter-henke/peter-henco-new-lookoriginal-mix
)
January 2016 - TOP 10(8th Place) Beatport Mixes:
(
http://mixes.beatport.com/mix/henco-sessions-020/251899
)
Preferred labels:
Black Kat,Distortus Music,We Love Techno,Desolution Rec.,Dirty Minds,Egothermia,Jumpstereo Records,Unity Records,Airtaxi Rec.,StickRecordings,Octopus Rec,Orange Rec.,Terminal M,Tronic,DSR Digital,Organic,Intec,Respekt Rec.,Remain Rec.,Reload Rec.,Natura Viva,Drumcode,,Yin Yang,Selected Records,Bitten Records,Beat Therapy Records,IAMT,Groovant Music,Funk'n Deep Records
Promo and remix request:
peter.henco@gmail.com
Booking:
booking.peterhenco@gmail.com