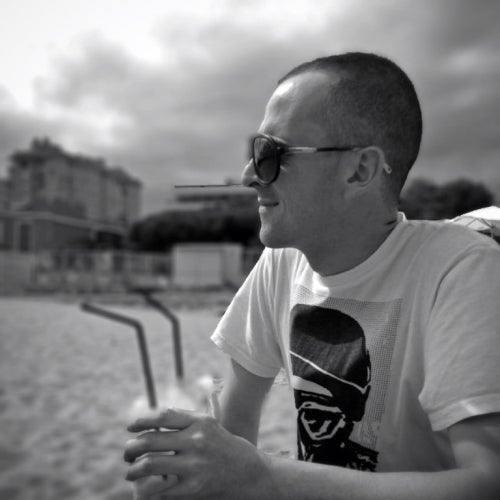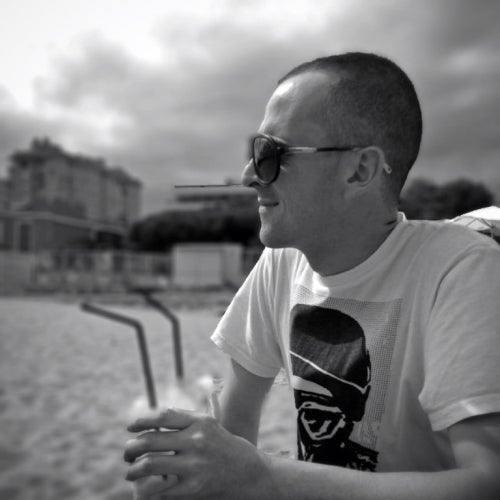 BIO ENG:

Albert Serrats was born in St. Feliu de Codines (Barcelona) in 1981. Since very little was interested in electronic music, buying his first turntables at 16 years old. After a few years experimenting with different musical styles, find the line that really fills comfortable. His sets can go from cooler techno-house to more fun techno forceful.
In 2011 he began his career as a DJ in different clubs of the region sharing a cabin with some of the deejays referenced here in Catalonia.Currently opts for deep styles, house & techno.

Recently LEGO group is part of PROJECT.

LEGO PROJECT is an electronic music collective represented by five DJs MARC-B, MARC-T, MASI, SOUND AND GERICO REVELRY. With the same globe but each of them a distinct musical style, from deep creamier and exclusive to the underground techno, through the quality tech-house, minimal, funky-house or groove among others. A leap into the world of electronics by young people.

BIO ESP:

Albert Serrats, nació en St. Feliu de Codines (Barcelona) en el 1981. Desde bien pequeño se interesó por la música electrónica, comprándose sus primeros platos a los 16 años. Después de unos años experimentando con distintos estilos musicales, encuentra la sintonía que realmente le llena y se encuentra cómodo. Sus sesiones pueden pasar del techno-house mas fresco y divertido hasta el techno mas contundente.
En 2011 empezó su trayectoria como deejay en diferentes clubes de la comarca compartiendo cabina con algunos de los deejays referencia aquí en Cataluña. Actualmente se decanta por los estilos deep, house & techno.

Recientemente forma parte del colectivo LEGO PROJECT.

LEGO PROJECT es un colectivo de música electrónica representado por 5 disc-jockeys MARC-B, MARC-T, MASI, REVELRY SOUND Y GERÏCO. Dentro del mismo globo pero cada uno de ellos con un diferenciado estilo musical, desde el deep más cremoso y selecto hasta el techno más underground, pasando por el tech-house de calidad, minimal, funky-house o groove entre otros. Un salto al mundo de la electrónica mediante gente joven.

PERFIL FACEBOOK https://www.facebook.com/pages/MASi/269945009721609

SOUNDCLOUD http://soundcloud.com/thenewmasi

FACEBOOK LEGO PROJECT https://www.facebook.com/legoprojectofficial

WEB OFFICIAL http://legoprojectofficial.wix.com/official

Read More
MASi
BIO ENG:
Albert Serrats was born in St. Feliu de Codines (Barcelona) in 1981. Since very little was interested in electronic music, buying his first turntables at 16 years old. After a few years experimenting with different musical styles, find the line that really fills comfortable. His sets can go from cooler techno-house to more fun techno forceful.
In 2011 he began his career as a DJ in different clubs of the region sharing a cabin with some of the deejays referenced here in Catalonia.Currently opts for deep styles, house & techno.
Recently LEGO group is part of PROJECT.
LEGO PROJECT is an electronic music collective represented by five DJs MARC-B, MARC-T, MASI, SOUND AND GERICO REVELRY. With the same globe but each of them a distinct musical style, from deep creamier and exclusive to the underground techno, through the quality tech-house, minimal, funky-house or groove among others. A leap into the world of electronics by young people.
BIO ESP:
Albert Serrats, nació en St. Feliu de Codines (Barcelona) en el 1981. Desde bien pequeño se interesó por la música electrónica, comprándose sus primeros platos a los 16 años. Después de unos años experimentando con distintos estilos musicales, encuentra la sintonía que realmente le llena y se encuentra cómodo. Sus sesiones pueden pasar del techno-house mas fresco y divertido hasta el techno mas contundente.
En 2011 empezó su trayectoria como deejay en diferentes clubes de la comarca compartiendo cabina con algunos de los deejays referencia aquí en Cataluña. Actualmente se decanta por los estilos deep, house & techno.
Recientemente forma parte del colectivo LEGO PROJECT.
LEGO PROJECT es un colectivo de música electrónica representado por 5 disc-jockeys MARC-B, MARC-T, MASI, REVELRY SOUND Y GERÏCO. Dentro del mismo globo pero cada uno de ellos con un diferenciado estilo musical, desde el deep más cremoso y selecto hasta el techno más underground, pasando por el tech-house de calidad, minimal, funky-house o groove entre otros. Un salto al mundo de la electrónica mediante gente joven.
PERFIL FACEBOOK
https://www.facebook.com/pages/MASi/269945009721609
SOUNDCLOUD
http://soundcloud.com/thenewmasi
FACEBOOK LEGO PROJECT
https://www.facebook.com/legoprojectofficial
WEB OFFICIAL
http://legoprojectofficial.wix.com/official