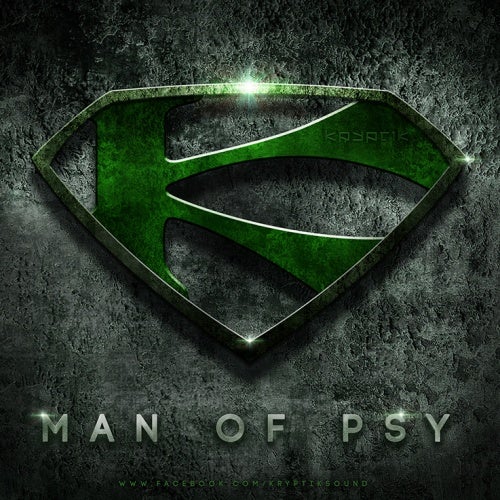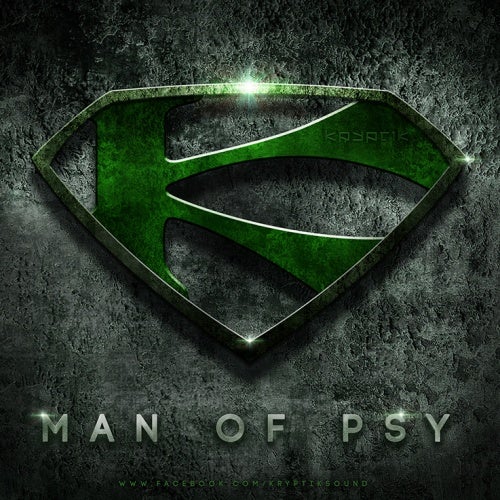 For demos, bookings and any other enquiries: danielgreen@iinet.net.au

KRYPTIK / KINETIK DROP
Biography Daniel Green is Kryptik aka Kinetik Drop.
Daniel is a true lover of the psychedelic sound, having discovered it in 2008 in his hometown of Melbourne, he furthered his interests in the scenes that surround Cairns and fill NSW northern rivers

Spending long, hard hours perfecting his own distinctive style, Kryptik creates a sound that fuses beefy progressive qualities with solid nighttime and daybreak bass lines. Though heavily influenced by the lively styles of trance originating from Byron Bay, Kryptik and Kinetik Drop bridge the gap between progressive and full on psy-trance varieties, approaching psychedelic music from a classically Australian yet unique angle.

Kryptik and Kinetik Drop are the loyal hometown acts of Solar Records, through which Daniel has released his Rewire EP (Kryptik) and Kosmic Nature EP (Kinetik Drop) and also featured on their acclaimed Mayan Prophesy VA. Independently through Bandcamp, Kryptik released Archive, which included some of his official remixes of Ace Ventura, Raz, Sensual Squeak, Slytrance and Legacy. Kryptik also has upcoming releases on Up Records and Solarrecords.

Daniel has supported some of the biggest names in the international psychedelic scene including Neelix,Zen Mechanics,Headroom Timelock,Fender Bender, Hedflux, Rinkadink, Logica, Hydraglyph, Interpulse, Tetrameth, Twilight, Sensient, Unseen Dimensions and Terrafractyl. Often playing alongside revered Australian psy-trance artists such as Positive Thought, Creten, Mult1verse, Twilight, One Tasty Morsel, Bigfoot and Reactant.

The driving energy of the Kryptik sound has been heard all over the east coast of Australia, moving into Asia and The Pacific. His most notable appearances so far being Solar Eclipse Festival, Regrowth Festival, New Psycle, Peats Ridge Festival, Psyfari, Zero db, Collaboration, Soliton Drop, Psyland, Mayan Prophecy, Inner Peace, Dragon Dreaming ,Mushroom valley, happy daze, Luminate Festival (New Zealand), Wake Up (New Caledonia) and Beyond Spirit Festival (India).

Releases,

KOSMIC NATURE (Kinetik Drop)
solarrecords.bandcamp.com/album/kosmic-nature

THE MAYAN PROPHEPSY VA
SOLAR RECORDS
solarrecords.bandcamp.com/album/the-ma…-solstice-va

KRYPTIK - REWIRE
kryptik1.bandcamp.com/album/kryptik-rewire

LEVEL UP VA
kryptik1.bandcamp.com/album/level-up…kryptik-single

ARCHIVE
kryptik1.bandcamp.com/album/kryptik-…om-the-archive
Read More
KRYPTIK
For demos, bookings and any other enquiries:
danielgreen@iinet.net.au
KRYPTIK / KINETIK DROP
Biography Daniel Green is Kryptik aka Kinetik Drop.
Daniel is a true lover of the psychedelic sound, having discovered it in 2008 in his hometown of Melbourne, he furthered his interests in the scenes that surround Cairns and fill NSW northern rivers
Spending long, hard hours perfecting his own distinctive style, Kryptik creates a sound that fuses beefy progressive qualities with solid nighttime and daybreak bass lines. Though heavily influenced by the lively styles of trance originating from Byron Bay, Kryptik and Kinetik Drop bridge the gap between progressive and full on psy-trance varieties, approaching psychedelic music from a classically Australian yet unique angle.
Kryptik and Kinetik Drop are the loyal hometown acts of Solar Records, through which Daniel has released his Rewire EP (Kryptik) and Kosmic Nature EP (Kinetik Drop) and also featured on their acclaimed Mayan Prophesy VA. Independently through Bandcamp, Kryptik released Archive, which included some of his official remixes of Ace Ventura, Raz, Sensual Squeak, Slytrance and Legacy. Kryptik also has upcoming releases on Up Records and Solarrecords.
Daniel has supported some of the biggest names in the international psychedelic scene including Neelix,Zen Mechanics,Headroom Timelock,Fender Bender, Hedflux, Rinkadink, Logica, Hydraglyph, Interpulse, Tetrameth, Twilight, Sensient, Unseen Dimensions and Terrafractyl. Often playing alongside revered Australian psy-trance artists such as Positive Thought, Creten, Mult1verse, Twilight, One Tasty Morsel, Bigfoot and Reactant.
The driving energy of the Kryptik sound has been heard all over the east coast of Australia, moving into Asia and The Pacific. His most notable appearances so far being Solar Eclipse Festival, Regrowth Festival, New Psycle, Peats Ridge Festival, Psyfari, Zero db, Collaboration, Soliton Drop, Psyland, Mayan Prophecy, Inner Peace, Dragon Dreaming ,Mushroom valley, happy daze, Luminate Festival (New Zealand), Wake Up (New Caledonia) and Beyond Spirit Festival (India).
Releases,
KOSMIC NATURE (Kinetik Drop)
solarrecords.bandcamp.com/album/kosmic-nature
THE MAYAN PROPHEPSY VA
SOLAR RECORDS
solarrecords.bandcamp.com/album/the-ma…-solstice-va
KRYPTIK - REWIRE
kryptik1.bandcamp.com/album/kryptik-rewire
LEVEL UP VA
kryptik1.bandcamp.com/album/level-up…kryptik-single
ARCHIVE
kryptik1.bandcamp.com/album/kryptik-…om-the-archive