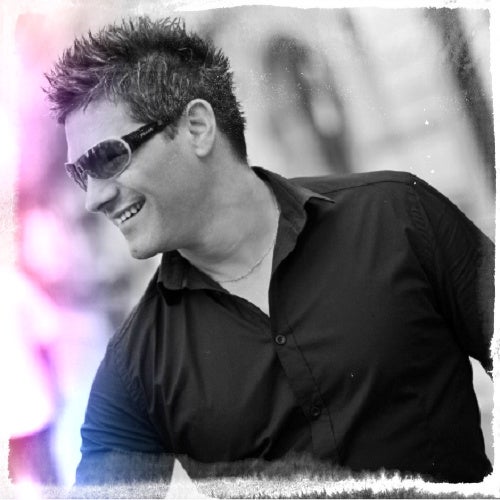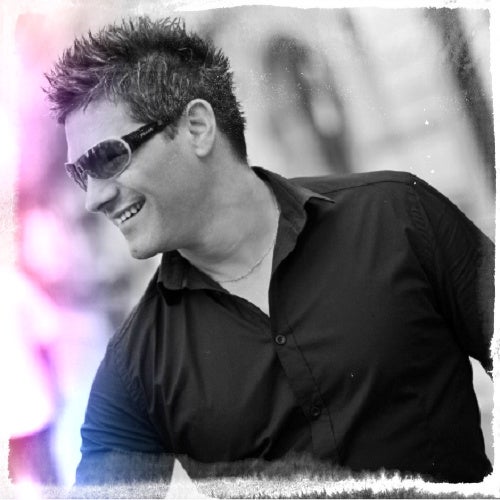 RESIDENT RADIO : PARIS-ONE.COM (Flux Club).
# Monday--> 2 Pm - 3 Pm --> (Lundi--> 14h - 15h)
# Thursday-> 6 Am - 7 Am -> (Jeudi--> 6h - 7h)
# Saturday-> 10 Pm - 11 Pm -> (Samedi--> 22h - 23h)
(French Hours)

Overflowing with energy, Kriss Kawan, aka Dj Kriss-k, goes beyond the limits and breaks the styles. Congratulated by the people around him, he continues to charm audiences with his dynamic and festive touch to music...
For several years, Kriss-k produces House and Techno events, under the name of Merlin. He exclusively invites local dj's with the firm intention of supporting French and Suisse musical talents and participates in various events, such as festivals and tours. He evolves a lot in European Clubs....
Eventhough electro remains the essential part of his sets, Kriss-k also enjoys integrating, occasionally, pieces with influences from Tekhouse, Techno or breaks, he explores different sound horizons, going from House Funky to Techno Groovy. His ear is carried towards Latino percussions, dynamic rythmes an basses. His personal touch remains deep and sensual....
With a strong intention of progressing constantly he opens the door to studios working on different projects such as solo productions and a duo project for Martian Music Record. We will soon be able to listen to samples of his coming prods House and Tech House on his officials websites... http://www.djkrissk.com || https://t.co/QSa6zHW3
Since 1992 Kriss-k plays in big French and Swiss nightclubs such as the Rex, Queen, Macoumba, Pacha Club, Coccorico, Metropolis.. etc ...He plays everyday in a Before, on the Cote d'Azur (French Riviera), a very "in" electro Lounge bar....
Fead by an unmeasurable know-how and motivated by the desire of always wanting to surpass himself, Kriss-k wants to leave his mark everywhere.

FRENCH :
Débordant d énergie, Kriss Kawan, aka Dj Kriss-k dépasse les limites et casse les genres. Félicité par son entourage, il continu de charmer les audiences avec sa touche sonore dynamique et festive...
Pendant plusieurs années, Kriss-k produit des événements House et Techno, sous le nom de Merlin. Il invite exclusivement des djs locaux avec la ferme intention de supporter les talents musicaux de France et de Suisse et participe à divers évènements,
tels des festivals et des tournées. Il évolue aussi beaucoup dans les Clubs Européens....
Bien que l'Electro reste la pierre angulaire de ses sets, Kriss-k se plaît également à y intégrer, à l'occasion, des pièces aux influences House, Tech House, Techno, Electro ou breaks, il explore plusieurs horizons sonores, allant de la House Funky à la Techno Groovy. Son oreille est portée vers les percussions latines, les rythmes dynamiques et les basses. Sa signature demeure percutante, sensuelle et profonde...
Avec une forte intention de progression constante il s'ouvre aujourd'hui les portes au studio travaillant sur différents projets tels, des productions
solo et un projet duo. On pourra prochainement et régulièrement , écouter ses prochaines productions
House,Tech House sur ses sites officiels : www.djkrissk.com || https://t.co/QSa6zHW3
Depuis 1992 Kriss-k tourne dans les grandes boîtes Française et Suisse telles le Rex, le Queen, le
Macoumba, le Pacha Club, le Coccorico, le
Métropolis etc Il tient une résidence tous les jours dans un Before sur la Côte dAzur depuis peut, un
Lounge bar electro devenu très tendance...
Nourri par une incommensurable soif de savoir et motivé par une envie, celle de toujours vouloir se dépasser, se surpasser, Kriss-k cherche à laisser sa marque, et ce, auprès de tout un chacun...

ALL ABOUT HIM : http://www.makemeguest.fr/provence-alpes-cote-d-azur/profil-dj-krissk.html
Read More
Kriss Kawan
RESIDENT RADIO :
PARIS-ONE.COM
(Flux Club).
# Monday--> 2 Pm - 3 Pm --> (Lundi--> 14h - 15h)
# Thursday-> 6 Am - 7 Am -> (Jeudi--> 6h - 7h)
# Saturday-> 10 Pm - 11 Pm -> (Samedi--> 22h - 23h)
(French Hours)
Overflowing with energy, Kriss Kawan, aka Dj Kriss-k, goes beyond the limits and breaks the styles. Congratulated by the people around him, he continues to charm audiences with his dynamic and festive touch to music...
For several years, Kriss-k produces House and Techno events, under the name of Merlin. He exclusively invites local dj's with the firm intention of supporting French and Suisse musical talents and participates in various events, such as festivals and tours. He evolves a lot in European Clubs....
Eventhough electro remains the essential part of his sets, Kriss-k also enjoys integrating, occasionally, pieces with influences from Tekhouse, Techno or breaks, he explores different sound horizons, going from House Funky to Techno Groovy. His ear is carried towards Latino percussions, dynamic rythmes an basses. His personal touch remains deep and sensual....
With a strong intention of progressing constantly he opens the door to studios working on different projects such as solo productions and a duo project for Martian Music Record. We will soon be able to listen to samples of his coming prods House and Tech House on his officials websites...
http://www.djkrissk.com
||
https://t.co/QSa6zHW3
Since 1992 Kriss-k plays in big French and Swiss nightclubs such as the Rex, Queen, Macoumba, Pacha Club, Coccorico, Metropolis.. etc ...He plays everyday in a Before, on the Cote d'Azur (French Riviera), a very "in" electro Lounge bar....
Fead by an unmeasurable know-how and motivated by the desire of always wanting to surpass himself, Kriss-k wants to leave his mark everywhere.
FRENCH :
Débordant d énergie, Kriss Kawan, aka Dj Kriss-k dépasse les limites et casse les genres. Félicité par son entourage, il continu de charmer les audiences avec sa touche sonore dynamique et festive...
Pendant plusieurs années, Kriss-k produit des événements House et Techno, sous le nom de Merlin. Il invite exclusivement des djs locaux avec la ferme intention de supporter les talents musicaux de France et de Suisse et participe à divers évènements,
tels des festivals et des tournées. Il évolue aussi beaucoup dans les Clubs Européens....
Bien que l'Electro reste la pierre angulaire de ses sets, Kriss-k se plaît également à y intégrer, à l'occasion, des pièces aux influences House, Tech House, Techno, Electro ou breaks, il explore plusieurs horizons sonores, allant de la House Funky à la Techno Groovy. Son oreille est portée vers les percussions latines, les rythmes dynamiques et les basses. Sa signature demeure percutante, sensuelle et profonde...
Avec une forte intention de progression constante il s'ouvre aujourd'hui les portes au studio travaillant sur différents projets tels, des productions
solo et un projet duo. On pourra prochainement et régulièrement , écouter ses prochaines productions
House,Tech House sur ses sites officiels :
www.djkrissk.com
||
https://t.co/QSa6zHW3
Depuis 1992 Kriss-k tourne dans les grandes boîtes Française et Suisse telles le Rex, le Queen, le
Macoumba, le Pacha Club, le Coccorico, le
Métropolis etc Il tient une résidence tous les jours dans un Before sur la Côte dAzur depuis peut, un
Lounge bar electro devenu très tendance...
Nourri par une incommensurable soif de savoir et motivé par une envie, celle de toujours vouloir se dépasser, se surpasser, Kriss-k cherche à laisser sa marque, et ce, auprès de tout un chacun...
ALL ABOUT HIM :
http://www.makemeguest.fr/provence-alpes-cote-d-azur/profil-dj-krissk.html