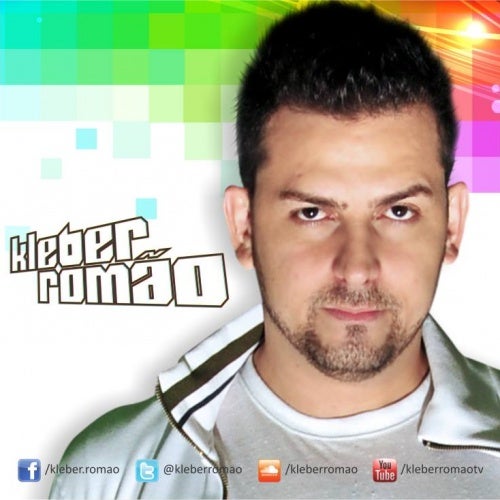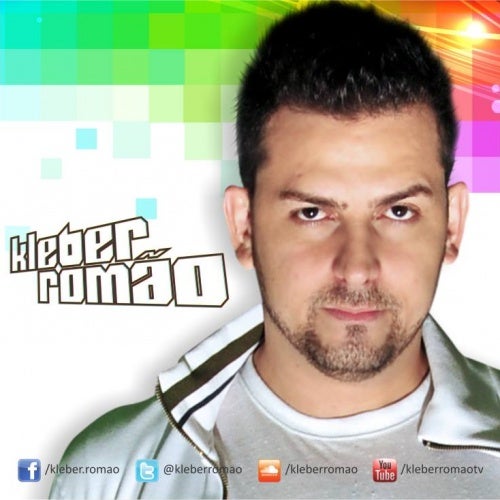 Kleber Romão Paulo was born in São Paulo and is based in Manaus / Amazonas (the rain forest) and more than 17 years devoted himself body and soul to the good music.
Today is one of the TOP DJs from Brazil and over the years was constantly being called upon to join the line-up of major events, sharing the cabin with large national and international names, among them we can mention: Mau Mau, Anderson Noise, Murphy, Camilo Rocha, Renato Cohen, Mario Fischetti, Ferris, Marc Hughes ( UK), Roger Sanchez (USA), Fatboy Slim (UK) and many others.
There is no denying the talent of this artist who delights audiences wherever they go with their immense versatility and ease in mastering any dancefloor, the most conceptual to the more commercial, but one of its main features is the innovative sounds.
On many nights is the headline of the events leading the audience to their feet with just over there with exciting presentations.
The good musical taste, charisma, versatility, technique and keen feeling for the artist, make every day, raise the levels most of his career, both on our list today stands as one of the main artists that moves, and long, the nights of all the major clubs in Brazil and around the world.

Social networks
Official Blog / Facebook / Twitter / Youtube Channel

www.kleberromao.blogspot.com
www.facebook.com / kleber.romao
www.twitter.com / kleberromao
http://www.youtube.com/user/kleberromaotv


BOOKINGS
Hypno Artist Agency
Paul Silveira - Manager
Phone: + 55 11 3044 4373
Fax: + 55 11 2613 1015
Mobile: + 55 11 9484 9930
Nextel: + 55 11 7750 6773
ID: 121 * 34 643
iChat: paulosilveira@mac.com
Msn: paulosilveira@hypno.com.br
Skype: hypno3012

Web: http://www.hypno.com.br/
Twitter: http://twitter.com/hypno_djs
Facebook: http://www.facebook.com/hypnoartistagency
Read More
Kleber Romão
Kleber Romão Paulo was born in São Paulo and is based in Manaus / Amazonas (the rain forest) and more than 17 years devoted himself body and soul to the good music.
Today is one of the TOP DJs from Brazil and over the years was constantly being called upon to join the line-up of major events, sharing the cabin with large national and international names, among them we can mention: Mau Mau, Anderson Noise, Murphy, Camilo Rocha, Renato Cohen, Mario Fischetti, Ferris, Marc Hughes ( UK), Roger Sanchez (USA), Fatboy Slim (UK) and many others.
There is no denying the talent of this artist who delights audiences wherever they go with their immense versatility and ease in mastering any dancefloor, the most conceptual to the more commercial, but one of its main features is the innovative sounds.
On many nights is the headline of the events leading the audience to their feet with just over there with exciting presentations.
The good musical taste, charisma, versatility, technique and keen feeling for the artist, make every day, raise the levels most of his career, both on our list today stands as one of the main artists that moves, and long, the nights of all the major clubs in Brazil and around the world.
Social networks
Official Blog / Facebook / Twitter / Youtube Channel
www.kleberromao.blogspot.com
www.facebook.com
/ kleber.romao
www.twitter.com
/ kleberromao
http://www.youtube.com/user/kleberromaotv
BOOKINGS
Hypno Artist Agency
Paul Silveira - Manager
Phone: + 55 11 3044 4373
Fax: + 55 11 2613 1015
Mobile: + 55 11 9484 9930
Nextel: + 55 11 7750 6773
ID: 121 * 34 643
iChat:
paulosilveira@mac.com
Msn:
paulosilveira@hypno.com.br
Skype: hypno3012
Web:
http://www.hypno.com.br/
Twitter:
http://twitter.com/hypno_djs
Facebook:
http://www.facebook.com/hypnoartistagency