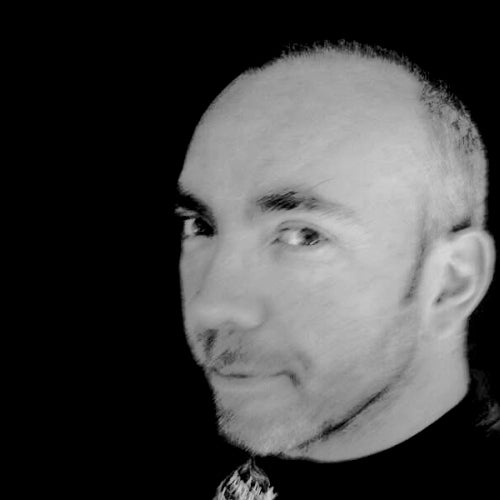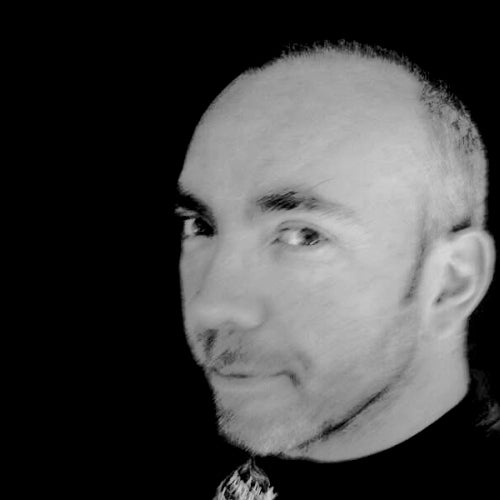 Monthly slot also coming up on Radio Decadence

http://www.radiodecadence.com/jonny-godspeed-dusted-01/

Jonny first laid hands on a pair of 1210's back in the early 90's when he started playing house music. It wasn't till later that his music taste would change to a tougher sound. Influenced by the US labels Tribal and Strictly Rhythm, this house sound was the start of things to come, that soon enveloped from East to West as the San Francisco style emerged from this progressed point deep and tech house in to his sets.

Starting as a bedroom Dj was the way things stood until he got his break in 1993 whilst serving in the army started playing in a small bar in munster Germany after finding his own style,sound and whilst honing his skills, a local german promoter asked him to play a bi monthly slot at a after hrs club called depot running through Saturday till late Sunday evenings. The Venue, presented a tougher sound and very different crowd, .the depot was a empty warehouse during the day but from friday midnight every week churned out Techno house and the finest Detroit which he embraced and built quite a following, .

After moving back to the uk and playing several nights in London satellite and gas club jonny then moved back to the north east – Middlesbrough where in 2000 he secured a weekly residency at a club night called Dusted this was to bring him back to the funky house scene and continued this till late 2007 and took the ooportunity to co-promote the night up untill he took a break from the UK to go Ibiza, he tthen ook a bag of records with him should the chance to play come up. During his 6 months he played regular slots at eden, es paradis savanah's viper bar.

Jonny Godspeed and Karl Crook after much deliberation have decided to bring Dusted back to Teesside. Dusted has been with out a doubt one of the most successful house nights to grace the North East of England (1997 - 2007), it's legendary nights have hosted some of the best names in house music and some very wild parties, all this with a amazing following of dedicated clubbers and music enthusiasts, ...we will be continuing dusted's good name and bringing the funk back home.

To continue where we left off after a well earned break having played nearly every weekend for 10 years we return to our spiritual home where it all started back in 1997 and where many had the nights of their lives - The Legendary Purple Onion now the Medicine Bar, Middlesbrough. Dusted set up and established the Purple Onion as a club and held the reigns for 8 glorious years before a 2 year residency at The CornerHouse and Rouge. Dusted policy was not about he guest DJ but establishing a solid resident base and the guest was the icing on the cake. The original Dusted residents have excelled in all aspects with Silky and Suzee X now playing out Internationally as well as releasing tracks, Karl Frampton setting us his Record label and Djing around Europe while Pete Smith has just become the resident for Sankeys along with several of his tracks being released. To continue the legacy as well as myself we have brought in 3 new residents in the guise of Karl Goodo, Guy Smiley and Mike Johnson, three very key figures on the Teesside Dance scene. We are hoping these guys will lead Dusted on the road to glory again and we have every intention to make Dusted as great as it was in the day.

With regard to guest Dj's we are again not going for the obvious choices but inviting the Dj's who play what we want to hear and know how to party so expect some old faces and some new but do expect a party ! As John McGough always told me 'Walking into Dusted was liking walking into the devils lair, a sea of heads and hands moving to the music, hypnotic, lavish, sexy like the devils desciples, once you were in you couldnt get out' and why would you want to, Dusted always provided the best music !!

Coming up:

03/03/2012 Passion @ Windsor's

17/03/2012 Dusted @ Medicine Bar

08/04/2012 Passion @ Windsor's

21/04/2012 Dusted @ Medicine Bar

06/05/2012 Dusted@ Sugar Shack Reunion Empire Middlesbrough

18/05/2012 Passion @ Windsors

26/05/2012 Dusted @ Medicine Bar

28/06/2012 Dusted @ Medicine Bar

jonnygodspeed@gmail.com
Read More
Jonny Godspeed
Monthly slot also coming up on Radio Decadence
http://www.radiodecadence.com/jonny-godspeed-dusted-01/
Jonny first laid hands on a pair of 1210's back in the early 90's when he started playing house music. It wasn't till later that his music taste would change to a tougher sound. Influenced by the US labels Tribal and Strictly Rhythm, this house sound was the start of things to come, that soon enveloped from East to West as the San Francisco style emerged from this progressed point deep and tech house in to his sets.
Starting as a bedroom Dj was the way things stood until he got his break in 1993 whilst serving in the army started playing in a small bar in munster Germany after finding his own style,sound and whilst honing his skills, a local german promoter asked him to play a bi monthly slot at a after hrs club called depot running through Saturday till late Sunday evenings. The Venue, presented a tougher sound and very different crowd, .the depot was a empty warehouse during the day but from friday midnight every week churned out Techno house and the finest Detroit which he embraced and built quite a following, .
After moving back to the uk and playing several nights in London satellite and gas club jonny then moved back to the north east – Middlesbrough where in 2000 he secured a weekly residency at a club night called Dusted this was to bring him back to the funky house scene and continued this till late 2007 and took the ooportunity to co-promote the night up untill he took a break from the UK to go Ibiza, he tthen ook a bag of records with him should the chance to play come up. During his 6 months he played regular slots at eden, es paradis savanah's viper bar.
Jonny Godspeed and Karl Crook after much deliberation have decided to bring Dusted back to Teesside. Dusted has been with out a doubt one of the most successful house nights to grace the North East of England (1997 - 2007), it's legendary nights have hosted some of the best names in house music and some very wild parties, all this with a amazing following of dedicated clubbers and music enthusiasts, ...we will be continuing dusted's good name and bringing the funk back home.
To continue where we left off after a well earned break having played nearly every weekend for 10 years we return to our spiritual home where it all started back in 1997 and where many had the nights of their lives - The Legendary Purple Onion now the Medicine Bar, Middlesbrough. Dusted set up and established the Purple Onion as a club and held the reigns for 8 glorious years before a 2 year residency at The CornerHouse and Rouge. Dusted policy was not about he guest DJ but establishing a solid resident base and the guest was the icing on the cake. The original Dusted residents have excelled in all aspects with Silky and Suzee X now playing out Internationally as well as releasing tracks, Karl Frampton setting us his Record label and Djing around Europe while Pete Smith has just become the resident for Sankeys along with several of his tracks being released. To continue the legacy as well as myself we have brought in 3 new residents in the guise of Karl Goodo, Guy Smiley and Mike Johnson, three very key figures on the Teesside Dance scene. We are hoping these guys will lead Dusted on the road to glory again and we have every intention to make Dusted as great as it was in the day.
With regard to guest Dj's we are again not going for the obvious choices but inviting the Dj's who play what we want to hear and know how to party so expect some old faces and some new but do expect a party ! As John McGough always told me 'Walking into Dusted was liking walking into the devils lair, a sea of heads and hands moving to the music, hypnotic, lavish, sexy like the devils desciples, once you were in you couldnt get out' and why would you want to, Dusted always provided the best music !!
Coming up:
03/03/2012 Passion @ Windsor's
17/03/2012 Dusted @ Medicine Bar
08/04/2012 Passion @ Windsor's
21/04/2012 Dusted @ Medicine Bar
06/05/2012 Dusted@ Sugar Shack Reunion Empire Middlesbrough
18/05/2012 Passion @ Windsors
26/05/2012 Dusted @ Medicine Bar
28/06/2012 Dusted @ Medicine Bar
jonnygodspeed@gmail.com