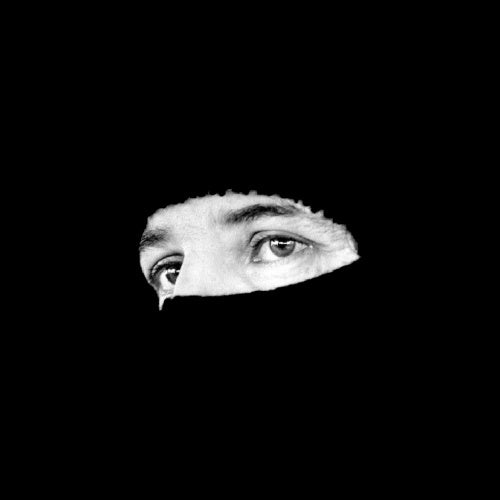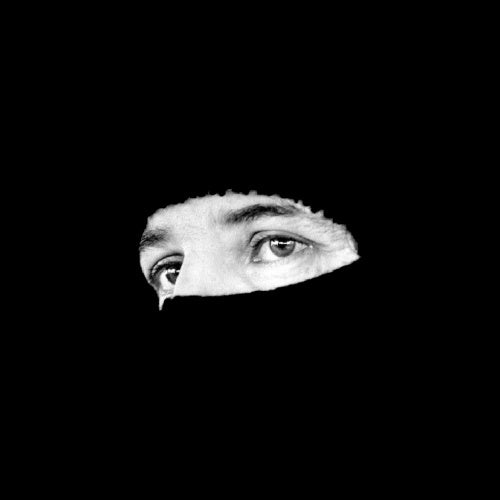 i play vinyl records, audiotapes, mp3, drummachine, synth and all support that make music!!!!
Sgobba Giacomo aka JEMB starts his experience as a DJ in Bologna in the early 90's through the radio experience of 'Radio K Centrale' and format KONTAINER (http://www.radioforpeace.info/kontainer.htm)
The radio becomes an important professional experience for JemB, where he matures and refines his djing technique . The radio also became an important meeting point where JEMB can deal with a lot of djs, producers, promoters and where important collaborations and friendships were born.
Jemb gained his experience working together with labels such as Mixtophonico lab, [LED] Link Electronic Department, Italian Bassline rec., Afun rec and Tz records. He also shared the microphone with the Unzip Project (shape / Cocoricò club) and who will also attend the Street Rave in 2003 in Bologna.
Thanks to these strong relationships,
JEMB brings in the studios of 'K Centrale Radio' International Djs such as Norm Talley (Beatdownsound rec.), Khan (matador rec - playhouse rec.), Daniel Meteo (Meteo Sound), dj K Rock (Rephlex rec), Vladimir Ivkovic (Important rec), Amon Tobin (ninja tune), dj Food(ninja tune), Bad Company( B.C. Rec), Usual Suspect feat Mc.Verse (Hardware Renegade rec.), Cause 4 Concerne (C4C rec), Danilo Vigorito (orion), Wang Inc (sonig rec), Panacea (position Crome rec.) just to mention some. (http://www.radioforpeace.info/kontainer_show.htm here the complete line up)
In addition to to these experience, Jemb worked closely with the LINK (http://www.link.bo.it/), historical multicultural center of Bologna, where he enriched his musical training.
Encouraged by Mauro Borella (H_uge), jemb in collaboration with Alessandro Merola(IRMA records), gave birth to the COOLER project.

After this experiences, Jemb returns to his hometown, and thanks to the friendship of Vito Arpino (http://soundcloud.com/djarpino) and fabrizio Ippolito aka Doraemon, JEMB joins the collaborative project LAB080, active in the production of events and communication and dissemination of cross-cultural scene in South Italy.

Today JEMB,in collaboration with Gennaro Tosto aka Vonboot, works at the blog "Svarioni Premeditati", a Bari Bari (Italy) based blog featuring mixes, live sets, podcasts and radio shows we like, mainly sourced directly from artists. Svarionipremeditati Blog was created with the simple attempt to diffuse the culture of electronic music following our roots and tastes with a specific focus on the Italian electronic scene. The aim of this blog is to promote the music of the producers and artists who made it and the DJs who mixed it.

With regular podcast releases and Italiansgroove Radio Show (a monthly broadcast on Stromkraft Radio featuring Italian techno/electronic names alongside new talent) Svarionipremeditati is a rhizome of innovative producers, both known and unknown, that the world needs to hear..
Respect the Silence / Save the Underground

http://soundcloud.com/jemb
http://svarionipremeditati.blogspot.com/
Read More
Ashh Ist || JemB
i play vinyl records, audiotapes, mp3, drummachine, synth and all support that make music!!!!
Sgobba Giacomo aka JEMB starts his experience as a DJ in Bologna in the early 90's through the radio experience of 'Radio K Centrale' and format KONTAINER (http://www.radioforpeace.info/kontainer.htm)
The radio becomes an important professional experience for JemB, where he matures and refines his djing technique . The radio also became an important meeting point where JEMB can deal with a lot of djs, producers, promoters and where important collaborations and friendships were born.
Jemb gained his experience working together with labels such as Mixtophonico lab, [LED] Link Electronic Department, Italian Bassline rec., Afun rec and Tz records. He also shared the microphone with the Unzip Project (shape / Cocoricò club) and who will also attend the Street Rave in 2003 in Bologna.
Thanks to these strong relationships,
JEMB brings in the studios of 'K Centrale Radio' International Djs such as Norm Talley (Beatdownsound rec.), Khan (matador rec - playhouse rec.), Daniel Meteo (Meteo Sound), dj K Rock (Rephlex rec), Vladimir Ivkovic (Important rec), Amon Tobin (ninja tune), dj Food(ninja tune), Bad Company( B.C. Rec), Usual Suspect feat Mc.Verse (Hardware Renegade rec.), Cause 4 Concerne (C4C rec), Danilo Vigorito (orion), Wang Inc (sonig rec), Panacea (position Crome rec.) just to mention some. (http://www.radioforpeace.info/kontainer_show.htm here the complete line up)
In addition to to these experience, Jemb worked closely with the LINK (http://www.link.bo.it/), historical multicultural center of Bologna, where he enriched his musical training.
Encouraged by Mauro Borella (H_uge), jemb in collaboration with Alessandro Merola(IRMA records), gave birth to the COOLER project.
After this experiences, Jemb returns to his hometown, and thanks to the friendship of Vito Arpino (http://soundcloud.com/djarpino) and fabrizio Ippolito aka Doraemon, JEMB joins the collaborative project LAB080, active in the production of events and communication and dissemination of cross-cultural scene in South Italy.
Today JEMB,in collaboration with Gennaro Tosto aka Vonboot, works at the blog "Svarioni Premeditati", a Bari Bari (Italy) based blog featuring mixes, live sets, podcasts and radio shows we like, mainly sourced directly from artists. Svarionipremeditati Blog was created with the simple attempt to diffuse the culture of electronic music following our roots and tastes with a specific focus on the Italian electronic scene. The aim of this blog is to promote the music of the producers and artists who made it and the DJs who mixed it.
With regular podcast releases and Italiansgroove Radio Show (a monthly broadcast on Stromkraft Radio featuring Italian techno/electronic names alongside new talent) Svarionipremeditati is a rhizome of innovative producers, both known and unknown, that the world needs to hear..
Respect the Silence / Save the Underground
http://soundcloud.com/jemb
http://svarionipremeditati.blogspot.com/