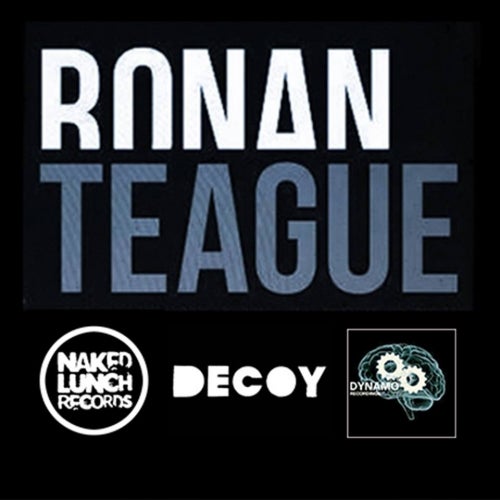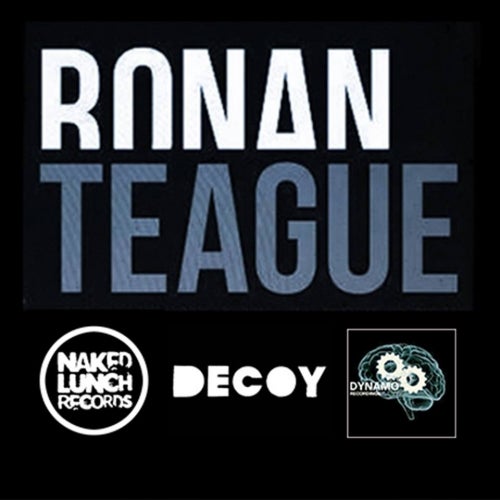 Northern Ireland based Ronan Teague has been gaining great momentum and
reception internationally on labels such as Naked Lunch, Decoy, TMM, Vizion
Division, Dynamo, Parallel 125, Elmart, Naughty Pills, Dark and Sonorous, Selected,
Binary404, NB Records.

Regular support would come from respected DJs all over the the world including
Dave Clarke, Rebekah, Andreas Kremer, D.A.V.E the drummer, Vegim, Flex, Mike
Wall, A.Paul, Brain Burger, Sync Therapy, Alex Di Stefano, Balthazar & JackRock,
Marika Rossa, Markantonio, The Advent, Mike Humphries, Spiros Kaloumenos,
Frank Savio, Drumcomplex, Irregular Synth, Cristian Varela, Christian Cambas,
Ixel and many more.

At the Melkweg ADE 2013 Dark Clarke played Ronan's track Acid Umbriel on
Naughty Pills Records which was also streamed live on Be-TV. Dave Clarke also
featured Ronan's Acid Umbriel track on his Best of 2013 Techno White Noise Episode.

In 2012, Ronan started his own label Dynamo Recordings with co owner Fractious
(Trapez, Loose, Inflyte, Nightlight) showcasing groove based techno with artists such
as Vegim, Matt Minimal, Steve Mulder, Etai Tarazi, Irregular Synth, Gery Otis,Frankyeffe,
Markus Bohm, Marco Piangiamore, Nicolas Bacher, D-Deck, Lerio Coraddo, DJ Shifter,
Dave Parrish, LoFish and is constantly getting great support from top names in the industry.

With all this under his belt and constantly hard at work in the studio always creating
that new groove, with steady releases coming soon on Dynamo Recordings, Ronan is making his own place in the international techno
community.

Beatport - www.beatport.com/ronanteague
Facebook - www.facebook.com/ronanteague
Soundcloud - www.soundcloud.com/ronanteague
Twitter - www.twitter.com/ronanteague

Label - www.dynamorecordings.com

Hotmail - ronanteague293@hotmail.co.uk
Skype – ronanteague293
Tel. No. - +447707185560
Read More
RONAN TEAGUE
Northern Ireland based Ronan Teague has been gaining great momentum and
reception internationally on labels such as Naked Lunch, Decoy, TMM, Vizion
Division, Dynamo, Parallel 125, Elmart, Naughty Pills, Dark and Sonorous, Selected,
Binary404, NB Records.
Regular support would come from respected DJs all over the the world including
Dave Clarke, Rebekah, Andreas Kremer, D.A.V.E the drummer, Vegim, Flex, Mike
Wall, A.Paul, Brain Burger, Sync Therapy, Alex Di Stefano, Balthazar & JackRock,
Marika Rossa, Markantonio, The Advent, Mike Humphries, Spiros Kaloumenos,
Frank Savio, Drumcomplex, Irregular Synth, Cristian Varela, Christian Cambas,
Ixel and many more.
At the Melkweg ADE 2013 Dark Clarke played Ronan's track Acid Umbriel on
Naughty Pills Records which was also streamed live on Be-TV. Dave Clarke also
featured Ronan's Acid Umbriel track on his Best of 2013 Techno White Noise Episode.
In 2012, Ronan started his own label Dynamo Recordings with co owner Fractious
(Trapez, Loose, Inflyte, Nightlight) showcasing groove based techno with artists such
as Vegim, Matt Minimal, Steve Mulder, Etai Tarazi, Irregular Synth, Gery Otis,Frankyeffe,
Markus Bohm, Marco Piangiamore, Nicolas Bacher, D-Deck, Lerio Coraddo, DJ Shifter,
Dave Parrish, LoFish and is constantly getting great support from top names in the industry.
With all this under his belt and constantly hard at work in the studio always creating
that new groove, with steady releases coming soon on Dynamo Recordings, Ronan is making his own place in the international techno
community.
Beatport -
www.beatport.com/ronanteague
Facebook -
www.facebook.com/ronanteague
Soundcloud -
www.soundcloud.com/ronanteague
Twitter -
www.twitter.com/ronanteague
Label -
www.dynamorecordings.com
Hotmail -
ronanteague293@hotmail.co.uk
Skype – ronanteague293
Tel. No. - +447707185560