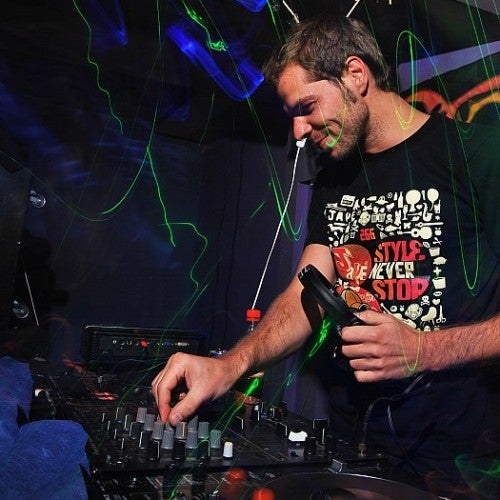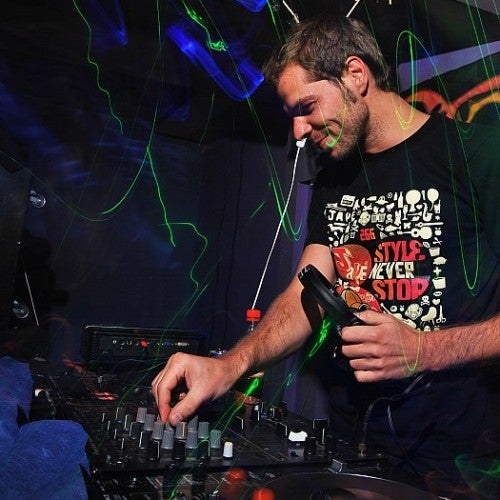 Dj Hare, from Moscow, Russia, is well-known in Russia and Eastern Europe for his fascinating Suomisaundi sets .
Dj Hare joined with Adama Records in 2008, as a Label DJ for Russia.
Since 2011 represents the Finnish Label Antiscarp Records in Russia. He is know for his crazy melodious sounds, freaky samples, sly straggles of percussion and funky beats of Suomisaundi in freeform psy-trance. He is charming and is highly music-sensitive, always feels his dance-floor mind-state and skillfully runs it to the peaks of psychedelia.
Hare and his friends had organized their own group and made their first party in 98'. The group is known as a Feeless S.S.. Feeless began their career from small club psy-sessions proceeded to open-airs and festival in Russia and Crimea. Feeless S.S. parties guarantee joy, mental orgasms and extraordinary sound. Never failed to be fresh and striking.

http://www.antiscarp.com/
http://www.facebook.com/pages/Feeless-Records/81593664209
https://soundcloud.com/harefeeless
Read More
Dj Hare
Dj Hare, from Moscow, Russia, is well-known in Russia and Eastern Europe for his fascinating Suomisaundi sets .
Dj Hare joined with Adama Records in 2008, as a Label DJ for Russia.
Since 2011 represents the Finnish Label Antiscarp Records in Russia. He is know for his crazy melodious sounds, freaky samples, sly straggles of percussion and funky beats of Suomisaundi in freeform psy-trance. He is charming and is highly music-sensitive, always feels his dance-floor mind-state and skillfully runs it to the peaks of psychedelia.
Hare and his friends had organized their own group and made their first party in 98'. The group is known as a Feeless S.S.. Feeless began their career from small club psy-sessions proceeded to open-airs and festival in Russia and Crimea. Feeless S.S. parties guarantee joy, mental orgasms and extraordinary sound. Never failed to be fresh and striking.
http://www.antiscarp.com/
http://www.facebook.com/pages/Feeless-Records/81593664209
https://soundcloud.com/harefeeless