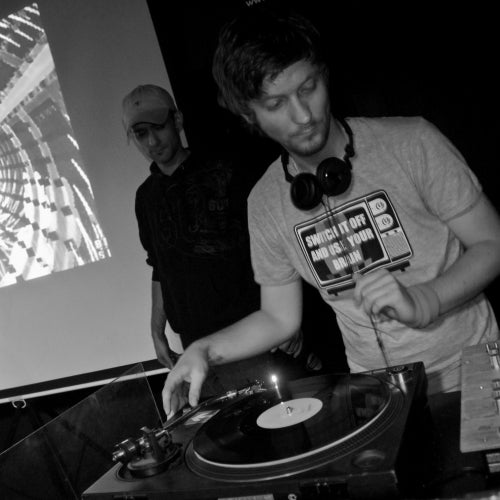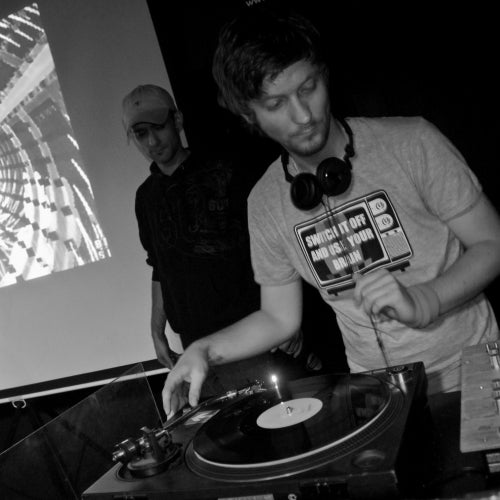 IM:Ltd; Break-Fast Audio; Peer Pressure; Stepping Forward...
Fall Out; Trust In Music; Modulate; Black Seeds...

Bookings:
Aim: g10c4t0r
Mail: 3l3p4p@gmai.com

www.facebook.com/giocatorthepage
www.soundcloud.com/giocator
www.mixcloud.com/giocator

BIOGRAPHY

Peter Makkai, aka GIOCATOR was born in a small village in Hungary.
He was twelve when he first meet with electronic music; at this time he especially likes house and techno music. Couple years later, hardtechno causes his dissapointment in 4/4 music, and that's when drum and bass came into his life...

in 2005 Peter started to djing, and one year later he also started to producing electronic music; at first breakbeat, and then drum and bass tunes.
As a dj he played with names like Hydro, No Money, Delta Heavy, Diode, Jay Rome or big hungarian names like Jade, Spinline, Munk, Zero Method, or Incident.

As a producer his first little success was in 2009 when his first tunes were released. In may he was signed by Typecell's Protogen Records, where he made 3 singles and a remix release with Typecell.
Now he has more than 30 released tunes (not only drum and bass, but also hip hop, deep house and breaks)
and he's the owner / manager of Black Seeds Recordings.

DISCOGRAPHY

Giocator – Bring Into Focus [Protogen Records 2009]
Giocator – Mandate [Protogen Records 2009]
Giocator – You Gou First [Protogen Records 2009]
Giocator – Dog Driller [Protogen Records 2009]
Giocator – Interstellar [Protogen Records 2009]
Giocator – Afterglow [Protogen Records 2009]
Giocator – Interstellar (Typecell Remix) [Protogen Records 2009]
Typecell – Prisma (Giocator Remix) [Protogen Records 2009]
Giocator – Become Numb [Brainz Recordings 2010]
Giocator – On The Ball [Rotation Recordings 2010]
Giocator – Cloudseeker [Rotation Recordings 2010]
Giocator – The Rival [Rotation Recordings 2010]
Giocator – Serenade [Rotation Recordings 2010]
Giocator – Less Sense [Lifestyle Recordings 2010]
Giocator – Five Grands [Black Seeds Digital 2010]
Giocator – Crime Scene [Black Seeds Digital 2010]
Cain Mos & Giocator – Hot War [Trust In Music 2010]
Giocator & NSL – Insectophobia [Trust In Music 2010]
Giocator - Sirocco [Peer Pressure Recordings 2011]
Giocator - Simply Complicated [Peer Pressure Recordings 2011]
Giocator & NSL - Little Pills [Peer Pressure Recordings 2011]
NSL & Giocator - Mushrooms In The Forest [Peer Pressure Recordings 2011]
Giocator – Overvoltage [Fall Out Digital 2011]
Giocator – Gargoyle [Fall Out Digital 2011]
Giocator – Blunt Trauma [Fall Out Digital 2011]
Giocator & Cain Mos - Crack It Up [Fall Out Digital 2011]
Sinistarr - Aquamech (Giocator Remix) [GDBAudio 2011]
Giocator - Walked In Darkness [Rotation Deep 2011]
Giocator - Overvoltage (Grotesque Remix) [Black Seeds 2011]
Brains – Éjszaka (Giocator & Rag Remix) [Megadó 2011]
Giocator - Neurolyzer [Black Seeds 2012]
Exorcist & Inward Phase - Enigma (Giocator Remix) [Black Seeds 2012]
Giocator & Dj Ike - Need No Blackout [Offworld Recordings 2012]
Glyph – Mexican Worms (Giocator Remix) [Modulate 2012]
Giocator - Better World [Break-Fast Audio 2012]
Giocator - Shadowdub [Break-Fast Audio 2012]
Giocator – Kill Me Now [Break-Fast Audio 2012]
Giocator – The Ludovico Technique [Break-Fast Audio 2012]
Giocator – Side Effects [Subtribe Records 2012]
Giocator – Eyes Wide Open [Subtribe Records 2012]
Giocator - Blunt Trauma (Incident Remix) [Disturbed 2012]


FORTHCOMING RELEASES

Kryteria & Giocator – Wounded Monster [Close To Death]
Giocator - Hiding Behind Words [Peer Pressure Recordings]
Giocator - Bad Habit [Peer Pressure Recordings]
Giocator - Blur [Peer Pressure Recordings]
Giocator - Flip A Coin [Peer Pressure Recordings]
Giocator - Simply Complicated (Dj Clart Remix) [Peer Pressure Recordings]
Giocator - Sirocco (Sinistarr Remix) [Peer Pressure Recordings]
Giocator - Mushrooms In The Forest (Tapir Remix) [Peer Pressure Recordings]
Desidex & Giocator - Colors [Stepping Forward]
Cain Mos & Giocator - Echo [Katakis Recordings]
Giocator - Cramp [Modulate]
Giocator - Moondancer [Modulate]
Giocator - Dive [Modulate]
Giocator – Motel Hacienda [Modulate]
Giocator - Yell At Me [Modulate]

Read More
Giocator
IM:Ltd; Break-Fast Audio; Peer Pressure; Stepping Forward...
Fall Out; Trust In Music; Modulate; Black Seeds...
Bookings:
Aim: g10c4t0r
Mail:
3l3p4p@gmai.com
www.facebook.com/giocatorthepage
www.soundcloud.com/giocator
www.mixcloud.com/giocator
BIOGRAPHY
Peter Makkai, aka GIOCATOR was born in a small village in Hungary.
He was twelve when he first meet with electronic music; at this time he especially likes house and techno music. Couple years later, hardtechno causes his dissapointment in 4/4 music, and that's when drum and bass came into his life...
in 2005 Peter started to djing, and one year later he also started to producing electronic music; at first breakbeat, and then drum and bass tunes.
As a dj he played with names like Hydro, No Money, Delta Heavy, Diode, Jay Rome or big hungarian names like Jade, Spinline, Munk, Zero Method, or Incident.
As a producer his first little success was in 2009 when his first tunes were released. In may he was signed by Typecell's Protogen Records, where he made 3 singles and a remix release with Typecell.
Now he has more than 30 released tunes (not only drum and bass, but also hip hop, deep house and breaks)
and he's the owner / manager of Black Seeds Recordings.
DISCOGRAPHY
Giocator – Bring Into Focus [Protogen Records 2009]
Giocator – Mandate [Protogen Records 2009]
Giocator – You Gou First [Protogen Records 2009]
Giocator – Dog Driller [Protogen Records 2009]
Giocator – Interstellar [Protogen Records 2009]
Giocator – Afterglow [Protogen Records 2009]
Giocator – Interstellar (Typecell Remix) [Protogen Records 2009]
Typecell – Prisma (Giocator Remix) [Protogen Records 2009]
Giocator – Become Numb [Brainz Recordings 2010]
Giocator – On The Ball [Rotation Recordings 2010]
Giocator – Cloudseeker [Rotation Recordings 2010]
Giocator – The Rival [Rotation Recordings 2010]
Giocator – Serenade [Rotation Recordings 2010]
Giocator – Less Sense [Lifestyle Recordings 2010]
Giocator – Five Grands [Black Seeds Digital 2010]
Giocator – Crime Scene [Black Seeds Digital 2010]
Cain Mos & Giocator – Hot War [Trust In Music 2010]
Giocator & NSL – Insectophobia [Trust In Music 2010]
Giocator - Sirocco [Peer Pressure Recordings 2011]
Giocator - Simply Complicated [Peer Pressure Recordings 2011]
Giocator & NSL - Little Pills [Peer Pressure Recordings 2011]
NSL & Giocator - Mushrooms In The Forest [Peer Pressure Recordings 2011]
Giocator – Overvoltage [Fall Out Digital 2011]
Giocator – Gargoyle [Fall Out Digital 2011]
Giocator – Blunt Trauma [Fall Out Digital 2011]
Giocator & Cain Mos - Crack It Up [Fall Out Digital 2011]
Sinistarr - Aquamech (Giocator Remix) [GDBAudio 2011]
Giocator - Walked In Darkness [Rotation Deep 2011]
Giocator - Overvoltage (Grotesque Remix) [Black Seeds 2011]
Brains – Éjszaka (Giocator & Rag Remix) [Megadó 2011]
Giocator - Neurolyzer [Black Seeds 2012]
Exorcist & Inward Phase - Enigma (Giocator Remix) [Black Seeds 2012]
Giocator & Dj Ike - Need No Blackout [Offworld Recordings 2012]
Glyph – Mexican Worms (Giocator Remix) [Modulate 2012]
Giocator - Better World [Break-Fast Audio 2012]
Giocator - Shadowdub [Break-Fast Audio 2012]
Giocator – Kill Me Now [Break-Fast Audio 2012]
Giocator – The Ludovico Technique [Break-Fast Audio 2012]
Giocator – Side Effects [Subtribe Records 2012]
Giocator – Eyes Wide Open [Subtribe Records 2012]
Giocator - Blunt Trauma (Incident Remix) [Disturbed 2012]
FORTHCOMING RELEASES
Kryteria & Giocator – Wounded Monster [Close To Death]
Giocator - Hiding Behind Words [Peer Pressure Recordings]
Giocator - Bad Habit [Peer Pressure Recordings]
Giocator - Blur [Peer Pressure Recordings]
Giocator - Flip A Coin [Peer Pressure Recordings]
Giocator - Simply Complicated (Dj Clart Remix) [Peer Pressure Recordings]
Giocator - Sirocco (Sinistarr Remix) [Peer Pressure Recordings]
Giocator - Mushrooms In The Forest (Tapir Remix) [Peer Pressure Recordings]
Desidex & Giocator - Colors [Stepping Forward]
Cain Mos & Giocator - Echo [Katakis Recordings]
Giocator - Cramp [Modulate]
Giocator - Moondancer [Modulate]
Giocator - Dive [Modulate]
Giocator – Motel Hacienda [Modulate]
Giocator - Yell At Me [Modulate]