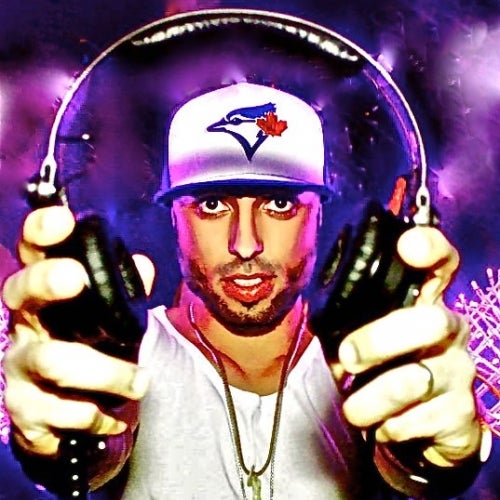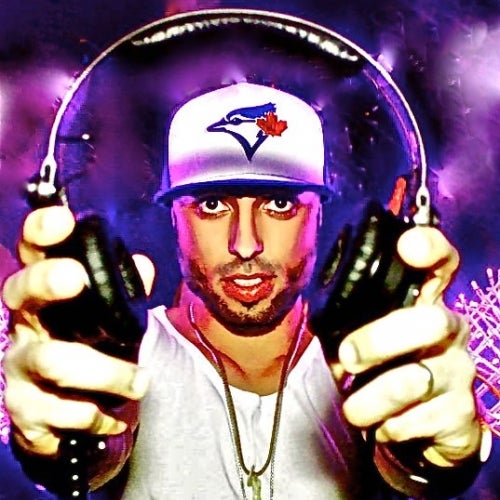 Born and brought up in Brazil Fabio Luigi grew up in the carnival capital of the world and his whole life was spent developing a love of music and dancing. This love of music and dancing led to him becoming one of the most popular and sought after club go-go dancers in Brazil.
In 2006 Fabio left Sao Paulo and Brazil to pursue his dreams and to realise his ambitions by dancing in Europe's biggest and best clubs. His summers were spent in Ibiza where his style of dancing and his passion for music was infectious in every party he worked and danced in. The winter season was spent dancing and promoting his own spectacular party "Underwater" which was held in the world famous Fabric club in London.
The years spent promoting his own club and working in the intense London club scene pushed Fabio even harder to achieve and realise his ambitions and too develop his Dj skills and style.
Through his successes in the London club scene Fabio decided to build his own in-house studio and within a year he became resident in some of London's most famous nights, Lo-Profile (Society), Fire, Area and Heaven.
Fabio then launched his own party "Jubol" on the 13th of October 2013, the night was revolutionary and innovative and it re-energised the London club scene. Thanks to "Jubol " Fabio soon developed a loyal following of clubbers, this was a new beginning for Fabio, his passion for music and dancing and his unique way of dancing behind the decks became his signature, showing the world his love for music and dance.
Recently Fabio won best the Dj newcomer in the Boyz scene awards 2013, winning this high profile award led to a friendship and creative association with the winner of the Boyz 2013 Best club Promoter Boyz Mauricio Ortiz who became his manager.
Fabio Luigi is now the resident Dj for the famous Matinee London club night, additionally Fabio has been signed by the Orange Group to play in Beyond and A:M .
This summer Fabio amazed the European party crowd with his unique style when he played for LOL (Madrid), Coco (Madrid), La Riviera (Madrid), Maurice (Quebec Canada) and Iroco (Cartagena in Spain).
To crown an fantastic year Fabio also fired up the crowds in the largest summer parties of 2013, As One In The Park (London), The Official Circuit pre-party, Madrid Pride, Europride and the Barcelona Circuit Festival.
Fabio is now concentrating on music production and re-mixing while continuing to play at major events across the world.
"Without music there can be no life, no passion or love, I believe in my heart and soul, music is love and music is what connects us to what it means to be alive". (Fabio Luigi, 2013).






You can download his mix from:

www.soundcloud.com/fabioluigi





T. G...!!


16-03-2011 MADE IN LONDON

" I BELIEVE... MUSIC AND LOVE, IS THE CONNECTION OF LIFE..."

fabioluigi
Read More
fabioluigi
Born and brought up in Brazil Fabio Luigi grew up in the carnival capital of the world and his whole life was spent developing a love of music and dancing. This love of music and dancing led to him becoming one of the most popular and sought after club go-go dancers in Brazil.
In 2006 Fabio left Sao Paulo and Brazil to pursue his dreams and to realise his ambitions by dancing in Europe's biggest and best clubs. His summers were spent in Ibiza where his style of dancing and his passion for music was infectious in every party he worked and danced in. The winter season was spent dancing and promoting his own spectacular party "Underwater" which was held in the world famous Fabric club in London.
The years spent promoting his own club and working in the intense London club scene pushed Fabio even harder to achieve and realise his ambitions and too develop his Dj skills and style.
Through his successes in the London club scene Fabio decided to build his own in-house studio and within a year he became resident in some of London's most famous nights, Lo-Profile (Society), Fire, Area and Heaven.
Fabio then launched his own party "Jubol" on the 13th of October 2013, the night was revolutionary and innovative and it re-energised the London club scene. Thanks to "Jubol " Fabio soon developed a loyal following of clubbers, this was a new beginning for Fabio, his passion for music and dancing and his unique way of dancing behind the decks became his signature, showing the world his love for music and dance.
Recently Fabio won best the Dj newcomer in the Boyz scene awards 2013, winning this high profile award led to a friendship and creative association with the winner of the Boyz 2013 Best club Promoter Boyz Mauricio Ortiz who became his manager.
Fabio Luigi is now the resident Dj for the famous Matinee London club night, additionally Fabio has been signed by the Orange Group to play in Beyond and A:M .
This summer Fabio amazed the European party crowd with his unique style when he played for LOL (Madrid), Coco (Madrid), La Riviera (Madrid), Maurice (Quebec Canada) and Iroco (Cartagena in Spain).
To crown an fantastic year Fabio also fired up the crowds in the largest summer parties of 2013, As One In The Park (London), The Official Circuit pre-party, Madrid Pride, Europride and the Barcelona Circuit Festival.
Fabio is now concentrating on music production and re-mixing while continuing to play at major events across the world.
"Without music there can be no life, no passion or love, I believe in my heart and soul, music is love and music is what connects us to what it means to be alive". (Fabio Luigi, 2013).
You can download his mix from:
www.soundcloud.com/fabioluigi
T. G...!!
16-03-2011 MADE IN LONDON
" I BELIEVE... MUSIC AND LOVE, IS THE CONNECTION OF LIFE..."
fabioluigi