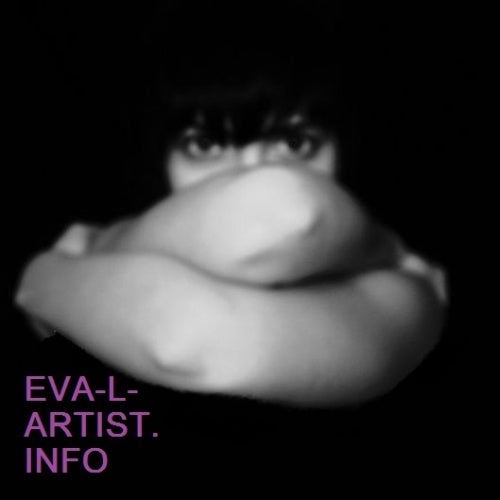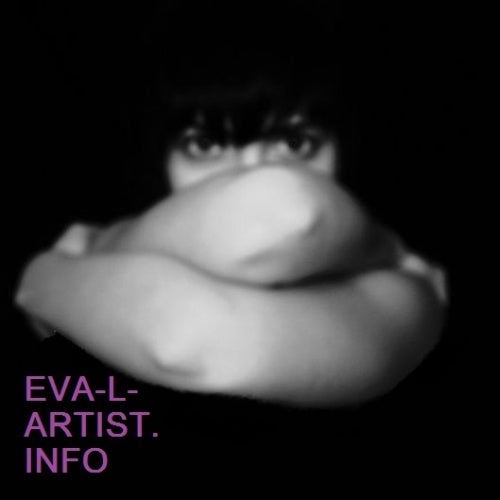 PRODUCER / DJ / VJ [Sunshine grooves]
Booking ▼ www.eva-l-artist.info
Other ▼ www.soundcloud.com/eva-l-artist
www.residentadvisor.net/profile/eva-l-artist

Biografie

EVA λ (lambda) ARTiST is a Producer / DJ / Musician / Artist born in Greece, lives in Germany.
Gained knowledge and experience to compose and produce music, she has collaborated with many artists,directors, participated in Art festivals, Events and Galleries not only from the succesful organisation as an Art Director but also as a participant DJ / VJ.
Her music feature combines sounds from more than one musical elements, as her desire is to move independent from the classic composition way of electronic music, to explore new waves and connect with the audience.
Based on the Triphop and abstract organic scene, introduces a touch of minimal, indie, soul, dub, sometimes jazzy, neofunk and reggae roots, a combination Label introduced as ' Sunshine grooves '. Today we find her around Germany. As she prefer the underground way, she has mixed Music in special places around Germany (cities as Göttingen, Berlin and Leipzig) and continues to mix only in special events known as EVA λ ARTist.

At 31 October 2012 released from Germany her first remix album named 'ReCycled Editions' which can be found online at her bandcamp page. Remixes as 'Come Together' by the Beatles, Paradise Circus by Massive Attack, Cat Empire, Coco Rosie, Moby and more..have mixed and played live in exclusive partys. She also works and make music for Projects as 2.013 Spoken Words Project with the ' Home ' track to spread meanings through her sound.

From 2013 she begins a new journey with the ' Welcome to the Moon ' original mixtape by recording most of the loops and sounds that you can hear on it, producing and mixing other sounds with her original track.
After her collaboration with Collage Art Street in Berlin as an Art Director, she also works on her new album, in her studio 'L ART STUDIO' in Göttingen.
Acoustic tracks after many years of composing and travelling will be released at April of 2013 with a Bonus Remix CD.


//Why does she uses the λ symbol?//

λ ( lambda) In physics is the Wavelength (commonly designated by the Greek letter lambda (λ) .
The wavelength of a sinusoidal wave is the spatial period of the Wave — the distance over which the wave's shape Repeats. It is the distance between consecutive corresponding points of the same phase, and is a characteristic of both traveling waves and standing waves.
For her, lambda is the first letter of her surname, but also a Physical Emotion, a traveling Wave through sound and phases that makes her move , love, connect and make Music.

Booking | www.eva-l-artist.info
Other links |
www.soundcloud.com/eva-l-artist
www.evalartist.bandcamp.com
www.facebook.com/evalartist
www.residentadvisor.net/profile/eva-l-artist
Read More
EVA λ ARTiST
PRODUCER / DJ / VJ [Sunshine grooves]
Booking ▼
www.eva-l-artist.info
Other ▼
www.soundcloud.com/eva-l-artist
www.residentadvisor.net/profile/eva-l-artist
Biografie
EVA λ (lambda) ARTiST is a Producer / DJ / Musician / Artist born in Greece, lives in Germany.
Gained knowledge and experience to compose and produce music, she has collaborated with many artists,directors, participated in Art festivals, Events and Galleries not only from the succesful organisation as an Art Director but also as a participant DJ / VJ.
Her music feature combines sounds from more than one musical elements, as her desire is to move independent from the classic composition way of electronic music, to explore new waves and connect with the audience.
Based on the Triphop and abstract organic scene, introduces a touch of minimal, indie, soul, dub, sometimes jazzy, neofunk and reggae roots, a combination Label introduced as ' Sunshine grooves '. Today we find her around Germany. As she prefer the underground way, she has mixed Music in special places around Germany (cities as Göttingen, Berlin and Leipzig) and continues to mix only in special events known as EVA λ ARTist.
At 31 October 2012 released from Germany her first remix album named 'ReCycled Editions' which can be found online at her bandcamp page. Remixes as 'Come Together' by the Beatles, Paradise Circus by Massive Attack, Cat Empire, Coco Rosie, Moby and more..have mixed and played live in exclusive partys. She also works and make music for Projects as 2.013 Spoken Words Project with the ' Home ' track to spread meanings through her sound.
From 2013 she begins a new journey with the ' Welcome to the Moon ' original mixtape by recording most of the loops and sounds that you can hear on it, producing and mixing other sounds with her original track.
After her collaboration with Collage Art Street in Berlin as an Art Director, she also works on her new album, in her studio 'L ART STUDIO' in Göttingen.
Acoustic tracks after many years of composing and travelling will be released at April of 2013 with a Bonus Remix CD.
//Why does she uses the λ symbol?//
λ ( lambda) In physics is the Wavelength (commonly designated by the Greek letter lambda (λ) .
The wavelength of a sinusoidal wave is the spatial period of the Wave — the distance over which the wave's shape Repeats. It is the distance between consecutive corresponding points of the same phase, and is a characteristic of both traveling waves and standing waves.
For her, lambda is the first letter of her surname, but also a Physical Emotion, a traveling Wave through sound and phases that makes her move , love, connect and make Music.
Booking |
www.eva-l-artist.info
Other links |
www.soundcloud.com/eva-l-artist
www.evalartist.bandcamp.com
www.facebook.com/evalartist
www.residentadvisor.net/profile/eva-l-artist