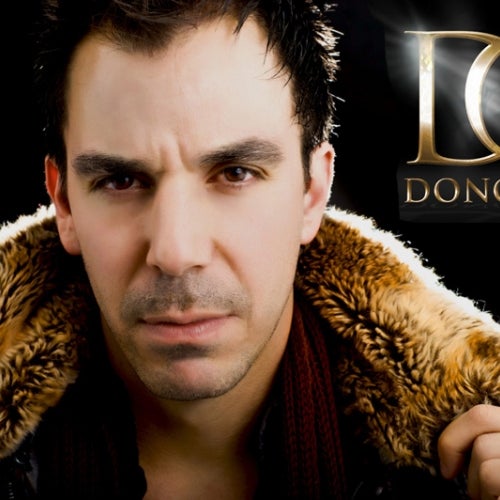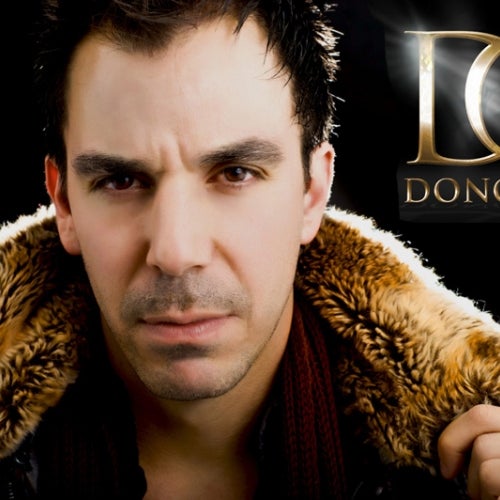 Donovan has been one of the biggest names & DJ icons of San Francisco nightlife for the past 11 years. Revered as one of San Francisco's pioneers of house music, constantly innovating & pushing the creative boundaries of nightlife entertainment, and through his own unprecedented events that set a party standard unrivaled, DJ Donovan & "The Donovan Parties" have the remained the hottest #1 parties of Northern California for close to a decade, even in an era where "Top 40" and "Mash-Up" clubs & parties have become more popular to the masses. Donovan has stayed true to preserving & protecting the electronic & house music culture of San Francisco and continues to share and convert non-house listeners into house music fanatics. To his "underground house music" industry peers, Donovan is respected for being the army general on the front battle line of the war between "house" and "commercial" music, fighting to keep house music alive & fist-pumping. Donovan's mainstream friendly house music opens "non-believers" eyes & ears to the beauty & sophistication of house music, opening people's minds to a new music genre, and inspiring them & intriguing them to explore this "undiscovered" music genre at a deeper, more profound level, ultimately, feeding the "underground house music" scene with new "believers".

"Ruby Skye prides itself on headlining the biggest DJ names in the world and only showcasing the very best DJ talent out of San Francisco. Hands down, Donovan has one of the biggest draws in San Francisco. He has been Ruby Skye's 'secret weapon' at always packing the house with a highest quality, most sophisticated crowd and always delivers impeccable musical sets that are distinctly his own style.Donovan is someone Ruby Skye always brings in for our biggest, most high profile events." ~ George Kapaty, Owner of Ruby Skye Nightclub (San Francisco's #1 Nightclub Nominated "Best Venue of the Year" by DanceStar Music Awards 2004,"Best Club" Award at the 2009 World Club Awards).

Donovan is also revered as one of the leading pioneers famous in for performing a variety of unprecedented, dedicated, music genre-theme DJ sets incorporating live musicians and performers to compliment whatever theme; dancefloor vibe he is creating. Donovan performs dedicated Latin house sets w/ Latin trumpet players, saxophonist players, Spanish guitarists, timbales drummers, salsa dancers, flamenco dancers, samba dancers, and capoeira dancers. Donovan performs dedicated Classic Rock-Fused House sets w/ electric guitarists, bass players, keyboardists, electric violinists, and traditional rock drummers, often times with famous rock musicians such as Adrian Young (drummer from No Doubt) and Uriah Duffy (Whitesnake, Lyrics Born). Donovan performs dedicated Hip Hop fused House with freestyle lyricists, beat box artists, turntablists/scratchers, breakdancers, and hip hop dancers. Donovan performs dedicated Soulful, Vocal House with live vocalists, trumpet players, saxophonists, electric violinists, and conga drummers.

For More Information on DJ Donovan & Donovan Events:
http://www.donovansf.com/DONOVAN_PRESSKIT.htm

For DJ DONOVAN Bookings:
bookings@donovansf.com
Read More
DONOVAN
Donovan has been one of the biggest names & DJ icons of San Francisco nightlife for the past 11 years. Revered as one of San Francisco's pioneers of house music, constantly innovating & pushing the creative boundaries of nightlife entertainment, and through his own unprecedented events that set a party standard unrivaled, DJ Donovan & "The Donovan Parties" have the remained the hottest #1 parties of Northern California for close to a decade, even in an era where "Top 40" and "Mash-Up" clubs & parties have become more popular to the masses. Donovan has stayed true to preserving & protecting the electronic & house music culture of San Francisco and continues to share and convert non-house listeners into house music fanatics. To his "underground house music" industry peers, Donovan is respected for being the army general on the front battle line of the war between "house" and "commercial" music, fighting to keep house music alive & fist-pumping. Donovan's mainstream friendly house music opens "non-believers" eyes & ears to the beauty & sophistication of house music, opening people's minds to a new music genre, and inspiring them & intriguing them to explore this "undiscovered" music genre at a deeper, more profound level, ultimately, feeding the "underground house music" scene with new "believers".
"Ruby Skye prides itself on headlining the biggest DJ names in the world and only showcasing the very best DJ talent out of San Francisco. Hands down, Donovan has one of the biggest draws in San Francisco. He has been Ruby Skye's 'secret weapon' at always packing the house with a highest quality, most sophisticated crowd and always delivers impeccable musical sets that are distinctly his own style.Donovan is someone Ruby Skye always brings in for our biggest, most high profile events." ~ George Kapaty, Owner of Ruby Skye Nightclub (San Francisco's #1 Nightclub Nominated "Best Venue of the Year" by DanceStar Music Awards 2004,"Best Club" Award at the 2009 World Club Awards).
Donovan is also revered as one of the leading pioneers famous in for performing a variety of unprecedented, dedicated, music genre-theme DJ sets incorporating live musicians and performers to compliment whatever theme; dancefloor vibe he is creating. Donovan performs dedicated Latin house sets w/ Latin trumpet players, saxophonist players, Spanish guitarists, timbales drummers, salsa dancers, flamenco dancers, samba dancers, and capoeira dancers. Donovan performs dedicated Classic Rock-Fused House sets w/ electric guitarists, bass players, keyboardists, electric violinists, and traditional rock drummers, often times with famous rock musicians such as Adrian Young (drummer from No Doubt) and Uriah Duffy (Whitesnake, Lyrics Born). Donovan performs dedicated Hip Hop fused House with freestyle lyricists, beat box artists, turntablists/scratchers, breakdancers, and hip hop dancers. Donovan performs dedicated Soulful, Vocal House with live vocalists, trumpet players, saxophonists, electric violinists, and conga drummers.
For More Information on DJ Donovan & Donovan Events:
http://www.donovansf.com/DONOVAN_PRESSKIT.htm
For DJ DONOVAN Bookings:
bookings@donovansf.com