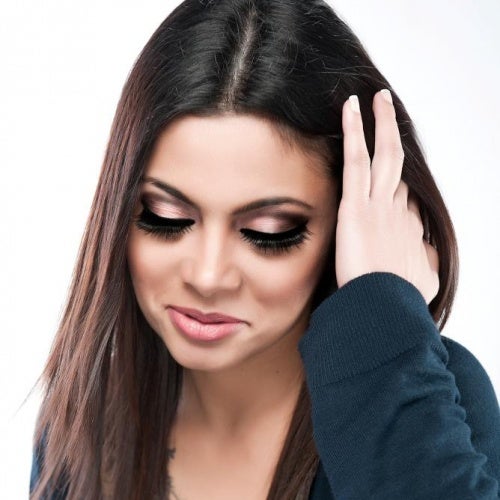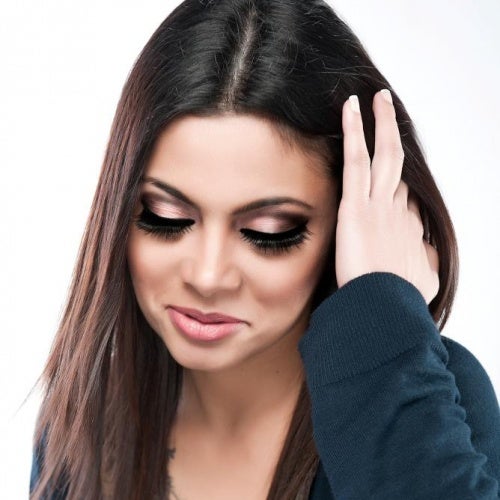 "Music speaks what cannot be expressed, soothes the mind and gives it rest, heals the heart and makes it whole, flows from heaven to the soul"


The musical arena has evolved over the years from disco to trance to hip hop
as the world has been evolving at a gradual phase over the years.. Into various
genres and sounds. . If looks are anything to go by, the music would reflect the same – Sexy, Funky and Gorgeous is what this Dj'ane possesses with great charisma! A 21st century character - "Donabelle" with a Portuguese -Goan background currently based in Dubai is regular at the hottest Clubs, Celebrity &Beach parties Internationally with her musical talent spinning the latest mixes behind the DJ booth is a sight raising temperatures this side of the world!
DJ'ing was a passion which she lived with, was part of it day in and night out but never felt that she has the potential to make it big on this platform until she finally found her sounds that made her hooked onto it professionally…Deep, Techno, Progressive House…The journey began and lives on..

... Creating magic and leaving crowds spell bound with her sounds she lives this journey & has mastered the finesses of this industry with the response she gets whilst spinning the on the decks she is a regular face at Gigs in prominent Clubs in Asia and abroad…

She has performed for shows and worked on Asia's biggest music festival of
our time "The Sunburn" & played at the Bacardi Blast, War of the Dj's,
Butter Lounge (Goa), Club Margarita (Goa), Loungefly (Goa), Club West End
(Goa), Blue Whale Water Park (Goa), The Flyin Dolphin, Praia Beach Club
(Goa), 1 (Pune), Gaia (Pune), Underground (Kolkotta), The Park - Leather
Bar (Chennai), The Park – Pasha (Chennai), Club Ivy (Goa), The Taj Vivanta-
Tease (Goa), The Park Hyatt (Goa), The Taj Exotica (Goa), The Raddisson
(Goa), Nalla Eco Beach Resort (Pondicherry), Torque – Hotel Green Park
(Hyderabad), Club Venom (Hyderabad), Zero G (Bangalore) , OPM
(Chennai) , Keva Lounge (Dubai) , Coba (Riviera De Goa) , La Blue (Goa),
Melange (Goa) The Royal Orchid Hotels – Geoffery's (Bangaluru, H Lounge
(Hyderabad), Bottles & Chimney (Hyderabad), Hill Top (Goa), Aqua – The
Park (Delhi), Times Café (Ramee Hotels Dubai), Trilogy (Souk Madinat
Jumeirah, Dubai), Legends (dubai Yacht & Golf Club) amongst many..…and
currently travels & is resident every Thursday at Qd's - Dubai Yacht & Golf Club with mind opening sounds of Deep, Techno, Progressive House..

With sound knowledge of electronic music, she is versatile in her style & can
judge a crowd & one can definitely say that she has the perfect combination of
taste and style of music. While Mixing and Blending music she comes out
with a mesmerizing experience for party lovers. This dream continues with
"Donabelle" to travel the World across to spread her sounds.. She is currently
in the process of producing her own music…

Email & Links:
djdonabelle@gmail.com

http://www.facebook.com/pages/Dj-Donabelle/21722534981

http://www.facebook.com/groups/djdonabelle/

http://soundcloud.com/djdonabelle/dj-donabelle-mix-set-demo

http://thedjlist.com/djs/DONABELLE/bio/
Read More
Dj Donabelle
"Music speaks what cannot be expressed, soothes the mind and gives it rest, heals the heart and makes it whole, flows from heaven to the soul"
The musical arena has evolved over the years from disco to trance to hip hop
as the world has been evolving at a gradual phase over the years.. Into various
genres and sounds. . If looks are anything to go by, the music would reflect the same – Sexy, Funky and Gorgeous is what this Dj'ane possesses with great charisma! A 21st century character - "Donabelle" with a Portuguese -Goan background currently based in Dubai is regular at the hottest Clubs, Celebrity &Beach parties Internationally with her musical talent spinning the latest mixes behind the DJ booth is a sight raising temperatures this side of the world!
DJ'ing was a passion which she lived with, was part of it day in and night out but never felt that she has the potential to make it big on this platform until she finally found her sounds that made her hooked onto it professionally…Deep, Techno, Progressive House…The journey began and lives on..
... Creating magic and leaving crowds spell bound with her sounds she lives this journey & has mastered the finesses of this industry with the response she gets whilst spinning the on the decks she is a regular face at Gigs in prominent Clubs in Asia and abroad…
She has performed for shows and worked on Asia's biggest music festival of
our time "The Sunburn" & played at the Bacardi Blast, War of the Dj's,
Butter Lounge (Goa), Club Margarita (Goa), Loungefly (Goa), Club West End
(Goa), Blue Whale Water Park (Goa), The Flyin Dolphin, Praia Beach Club
(Goa), 1 (Pune), Gaia (Pune), Underground (Kolkotta), The Park - Leather
Bar (Chennai), The Park – Pasha (Chennai), Club Ivy (Goa), The Taj Vivanta-
Tease (Goa), The Park Hyatt (Goa), The Taj Exotica (Goa), The Raddisson
(Goa), Nalla Eco Beach Resort (Pondicherry), Torque – Hotel Green Park
(Hyderabad), Club Venom (Hyderabad), Zero G (Bangalore) , OPM
(Chennai) , Keva Lounge (Dubai) , Coba (Riviera De Goa) , La Blue (Goa),
Melange (Goa) The Royal Orchid Hotels – Geoffery's (Bangaluru, H Lounge
(Hyderabad), Bottles & Chimney (Hyderabad), Hill Top (Goa), Aqua – The
Park (Delhi), Times Café (Ramee Hotels Dubai), Trilogy (Souk Madinat
Jumeirah, Dubai), Legends (dubai Yacht & Golf Club) amongst many..…and
currently travels & is resident every Thursday at Qd's - Dubai Yacht & Golf Club with mind opening sounds of Deep, Techno, Progressive House..
With sound knowledge of electronic music, she is versatile in her style & can
judge a crowd & one can definitely say that she has the perfect combination of
taste and style of music. While Mixing and Blending music she comes out
with a mesmerizing experience for party lovers. This dream continues with
"Donabelle" to travel the World across to spread her sounds.. She is currently
in the process of producing her own music…
Email & Links:
djdonabelle@gmail.com
http://www.facebook.com/pages/Dj-Donabelle/21722534981
http://www.facebook.com/groups/djdonabelle/
http://soundcloud.com/djdonabelle/dj-donabelle-mix-set-demo
http://thedjlist.com/djs/DONABELLE/bio/