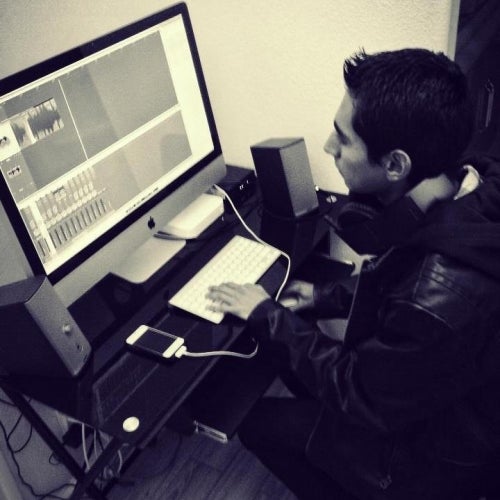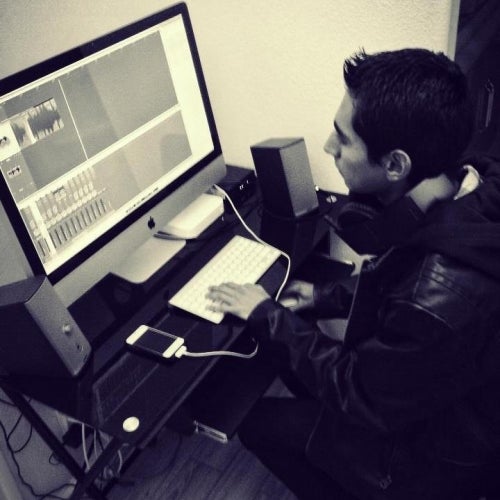 17 year old DJ/Producer with great ambition. Representing Orange County, CA.

Im not your typical dose of bass music, more like some insanely-bitchin-mixes.

Currently working with my good buddy
Ryan C. Motteram (T86A). Just released our new record label, Disassemble and Rebuild.

Disassemble and Rebuild is an independent label that functions internationally. Our musical focus is any Electronic Dance Music style and Hip-Hop/Rap.

Disassemble and Rebuild was started in the summer of 2009 by Ryan C. Motteram (T86A), who at the time was making electronic/rock/indie/bedroom recordings under the name The '86 Angels. Fast forward four years: After using D&R as a place to release his more recent records, following a paradigm shift in musical focus, T86A randomly meets DJ TROXX at a Starbucks in Santa Ana, CA, clicking right from the bat both artistically and personally, a partnership was born.
TROXX has been the more visible figure, connecting with and signing like-minded, talented and passionate artists to D&R and building a grassroots street team. T86A has been more of a behind-the-scenes figure, focusing on musical direction, production work and visual art.

At this point, now in 2013, Disassemble and Rebuild is (re)building, from the ground up, a label environment founded upon the following principles:

1. Trends come and go, but passion and creativity are timeless.
2. DIY work ethic.
3. To remain independent, so that the artists will never have to compromise their image or their artistic output.
4. To always be pushing our own, as well as our artists' musical boundaries.
5. To remain fans first, and to never lose touch of how much this music means to us as people before anything else.

If you're a musician, DJ, producer, visual artist, singer, emcee, etc. and you'd like to learn more about Disassemble and Rebuild, or to possibly collaborate with us, please email D&R at disassemble.rebuild.records@gmail.com

"Knowledge. Ability. Opportunity."

Stay Gold,

Ryan C. Motteram (T86A) and Victor Martinez (DJ Troxx)

Supported by: Dubstep Tag Radio, TRAPFEST, Cratesz, TuneDat, KUSHEST, EDMDJ_TV, T86A (Ryan C. Motteram), WhenTheBeatDropz, Psykotiic, SteppA, Kanbeei Karlson, SMB Gang, MRL (New Zealand)

Read More
DJ Troxx
17 year old DJ/Producer with great ambition. Representing Orange County, CA.
Im not your typical dose of bass music, more like some insanely-bitchin-mixes.
Currently working with my good buddy
Ryan C. Motteram (T86A). Just released our new record label, Disassemble and Rebuild.
Disassemble and Rebuild is an independent label that functions internationally. Our musical focus is any Electronic Dance Music style and Hip-Hop/Rap.
Disassemble and Rebuild was started in the summer of 2009 by Ryan C. Motteram (T86A), who at the time was making electronic/rock/indie/bedroom recordings under the name The '86 Angels. Fast forward four years: After using D&R as a place to release his more recent records, following a paradigm shift in musical focus, T86A randomly meets DJ TROXX at a Starbucks in Santa Ana, CA, clicking right from the bat both artistically and personally, a partnership was born.
TROXX has been the more visible figure, connecting with and signing like-minded, talented and passionate artists to D&R and building a grassroots street team. T86A has been more of a behind-the-scenes figure, focusing on musical direction, production work and visual art.
At this point, now in 2013, Disassemble and Rebuild is (re)building, from the ground up, a label environment founded upon the following principles:
1. Trends come and go, but passion and creativity are timeless.
2. DIY work ethic.
3. To remain independent, so that the artists will never have to compromise their image or their artistic output.
4. To always be pushing our own, as well as our artists' musical boundaries.
5. To remain fans first, and to never lose touch of how much this music means to us as people before anything else.
If you're a musician, DJ, producer, visual artist, singer, emcee, etc. and you'd like to learn more about Disassemble and Rebuild, or to possibly collaborate with us, please email D&R at
disassemble.rebuild.records@gmail.com
"Knowledge. Ability. Opportunity."
Stay Gold,
Ryan C. Motteram (T86A) and Victor Martinez (DJ Troxx)
Supported by: Dubstep Tag Radio, TRAPFEST, Cratesz, TuneDat, KUSHEST, EDMDJ_TV, T86A (Ryan C. Motteram), WhenTheBeatDropz, Psykotiic, SteppA, Kanbeei Karlson, SMB Gang, MRL (New Zealand)