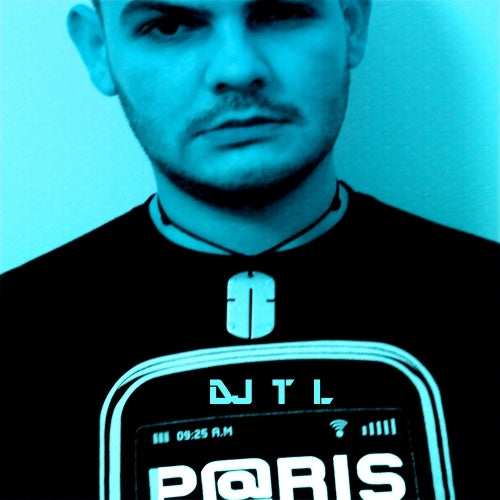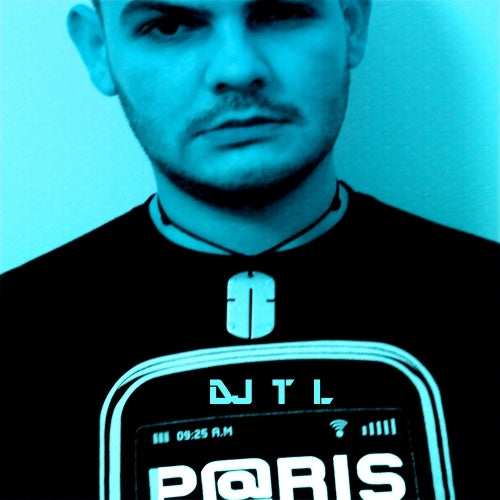 Tedri Lamo , artist name known as DJTL , is a Producer/Remixer/DJ from Durres, Albania .Based genre progressive house he is
known for his finest production style.
Born April 8 1991, he became interested in dance music at an early age, especially in electro & progressive house genre.
Names like Benny Benassi, Pryda, DeadMau5, and Daniel Portman had a big influence on him, defining the genre he liked to
play and produce.
He got his first record deal at age 17 with the American Record Label called Freak2Freak Records, releasing his first EP entitled
"One Step Beyond". The release contained 4 tracks based in Electro house genre, which gained a lot of attention from DJs
around the world especially in U.S. The EP got played from different radio station in different countries. Next in 2010 DJTL
continued to work with Freak2Freak Records and bringing his second EP "Next Phase", including remix from a DJ/Producer from
U.S.A Gummy Worms. Since then he had different collaborations with different DJ's.
Collaborations
In 2011 DJTL, Ruben Rivas and Miss Ilda decided to open an independent digital record label called "Big Room Records
(Albania)". Big Room brought a lot of new possibilities on the collaboration field, producing and remixing a lot of new material.
As remixer DJTL had a lot of interesting projects, remixing different productions mostly inside Big Room Records. His first
remixed track was "Balka produced by Protoxic & Edhim" released by prestigious Record Label "Deux Mind". From Big Room
Records he remixed tunes like Long Road, Game Over and also the most successful track "Life is a Dance Floor produced by
Lypocodium & Helen Brown". His remix was released alongside other remixed tracks like: world famous Jerry Ropero, Club
Worxx , Karmin Shiff.
He brought other collaborations like: "Deep Sunrise" project one of most charted single across the world & "What Girl Will You
Be" a banging tech house tune released with the Italian label Stick Around Music supported by famous Italian duo Phunk
Investigation. DJTL works as Label Manager of Big Room Records and sound engineer, collaborating with hip hop, reggae, dance
hall and club musicians. More and more projects to be involved he continues to impress with his sets and tunes.

Contact (Bookings, Remix inquires):
Phone: +355693404647
Email: tedrilamo@gmail.com , xaxiqe@gmail.com
Read More
DJTL
Tedri Lamo , artist name known as DJTL , is a Producer/Remixer/DJ from Durres, Albania .Based genre progressive house he is
known for his finest production style.
Born April 8 1991, he became interested in dance music at an early age, especially in electro & progressive house genre.
Names like Benny Benassi, Pryda, DeadMau5, and Daniel Portman had a big influence on him, defining the genre he liked to
play and produce.
He got his first record deal at age 17 with the American Record Label called Freak2Freak Records, releasing his first EP entitled
"One Step Beyond". The release contained 4 tracks based in Electro house genre, which gained a lot of attention from DJs
around the world especially in U.S. The EP got played from different radio station in different countries. Next in 2010 DJTL
continued to work with Freak2Freak Records and bringing his second EP "Next Phase", including remix from a DJ/Producer from
U.S.A Gummy Worms. Since then he had different collaborations with different DJ's.
Collaborations
In 2011 DJTL, Ruben Rivas and Miss Ilda decided to open an independent digital record label called "Big Room Records
(Albania)". Big Room brought a lot of new possibilities on the collaboration field, producing and remixing a lot of new material.
As remixer DJTL had a lot of interesting projects, remixing different productions mostly inside Big Room Records. His first
remixed track was "Balka produced by Protoxic & Edhim" released by prestigious Record Label "Deux Mind". From Big Room
Records he remixed tunes like Long Road, Game Over and also the most successful track "Life is a Dance Floor produced by
Lypocodium & Helen Brown". His remix was released alongside other remixed tracks like: world famous Jerry Ropero, Club
Worxx , Karmin Shiff.
He brought other collaborations like: "Deep Sunrise" project one of most charted single across the world & "What Girl Will You
Be" a banging tech house tune released with the Italian label Stick Around Music supported by famous Italian duo Phunk
Investigation. DJTL works as Label Manager of Big Room Records and sound engineer, collaborating with hip hop, reggae, dance
hall and club musicians. More and more projects to be involved he continues to impress with his sets and tunes.
Contact (Bookings, Remix inquires):
Phone: +355693404647
Email:
tedrilamo@gmail.com
,
xaxiqe@gmail.com