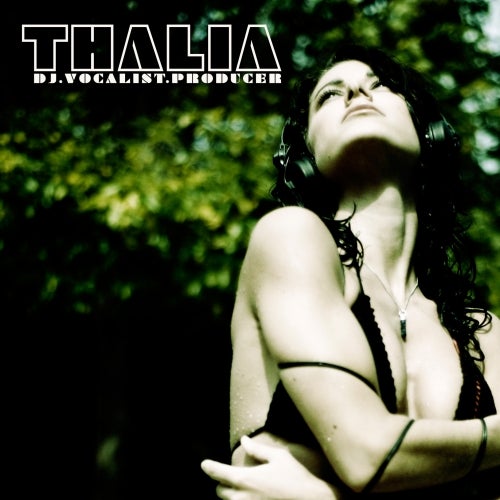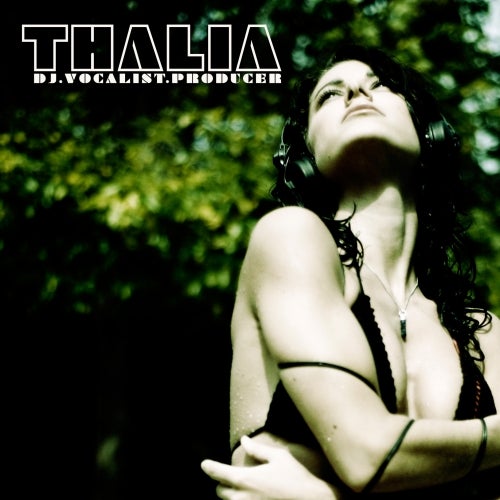 "She was born to make music" is a statement Thalia's name is synonymous with. Daughter of well-known jazz bassist Pete Sklair and a vocalist & classical piano player herself since the tender age of 9, Thalia is a highly skilled musician and no stranger to diversity. Currently in her fourth year of studying physical theatre/choreography, and a trained capoerista, she is constantly finding new ways to explore music through the body and fuse the two into energetic performances to accompany her fiery sets.

Thalia's DJing career began in Johannesburg, South Africa in 2005. Her soul is progressive, but she is versatile and plays a selection of genres to her dance floors:

Progressive Psy-Trance,
Techno,
Acid-Jazz/Downtempo,
Tech-house,
Deep Tech,
Breaks.

Thalia has written many songs and done many vocal recordings over the years. Her hit Woven, produced by Eric M, reached number 29 on the World Dance Chart in 2008. She has dabbled in Turntablism and has done audio sampling/scratching work with bands such as electric jazz band Unofficial Language, and continually uses these techniques in her sets, as well as adding her own improvisational vocals over the tracks. She has been DJing in the electric jazz group Organic Lounge since 2008.

Her break into the club scene came after she won the annual Gemini DJ Battle 2007, being the only Djane making it to the finals. A member of Divas on Decks since 2009, Thalia has built up a name as one of South Africa's most respected female DJs. She has played all over South Africa: Johannesburg, Centurion, Cape Town, Durban, Kimberly, Welkom, Knysna, Port Elizabeth, and has played internationally in Zambia, Namibia and Mozambique at countless venues and events, including the likes of H2O, Tswaing Crater Gathering, A Fu-Cha gathering, Teknotribe (Resident), Origin (DBN), Earthdance (P.E), 52's Funk Shui (P.E), MK Music Festival and Areira Fest (Mozambique) to name a few.

She has shared the stage with SA's top DJs, as well as international DJs Riva Starr, Lee Haslam, as well an exclusive sunrise set with High M Vectro.

An official Teknotribe DJ as of 2012, Thalia is dedicated to paving the way forward for the underground scene in South Africa, continually applying new and exciting aspects to her sets. Thus she never fails to deliver, no matter what is required to get a crowd in-tune with their bodies on the dance floor.

UNDERGROUND REVIVAL with PROGRESSIVE MESS was an on-line radio show on Dance Web Radio (www.dancewebradio.co.za) which was hosted by Thalia and DJ Gavo (Aka Progressive Mess). The show, titled Underground Revival, focused on spreading intelligent underground sounds across the genres of dance culture from all four corners of the Globe, and featured the likes of Moshic (Israel), John Deere (Serbia) and Marco Nicolic (Serbia).
The show was put on hold when Gavo left South Africa, but hopefully will be relaunched in future when the two meet again...

With a passion for what she does and a skill second to none, Thalia is arguably one of the hottest prospects in her profession at the moment, and there are still many sizzling hot surprises in store...

TV Appearances:
Go's GoChat,
MK89's MKchat,
Vuzu's Verge
Yo.TV's Wildroom

Radio appearances:
5fm's Vinyl Frontier
Chai FM
5fm's Power Nights with Fresh and Euphonic

Websites:
http://www.facebook.com/djthalia.SA
http://dj.beatport.com/djthalia
http://soundcloud.com/djthalia
http://www.teknotribe.co.za/
http://www.divasondecks.co.za

Get a taste of Thalia here:
THE SONIC ENVELOPE (Psy-Prog) http://soundcloud.com/djthalia/the-sonic-envelope
EXODUS (Psytek): http://www.mediafire.com/?5c4bxak2hjz76t3
TECHNO MEINFIELD (Techno): http://www.mediafire.com/?xdyww7m1ay8wpgl
MAWEY KEYE'UNG (Psy-Prog):http://www.mediafire.com/?0zmxzta1jme
BEYOND THE FALLIN' BOOTY (Tech-house): http://www.mediafire.com/?vn8fic0k96twwf2
Read More
THALIA
"She was born to make music" is a statement Thalia's name is synonymous with. Daughter of well-known jazz bassist Pete Sklair and a vocalist & classical piano player herself since the tender age of 9, Thalia is a highly skilled musician and no stranger to diversity. Currently in her fourth year of studying physical theatre/choreography, and a trained capoerista, she is constantly finding new ways to explore music through the body and fuse the two into energetic performances to accompany her fiery sets.
Thalia's DJing career began in Johannesburg, South Africa in 2005. Her soul is progressive, but she is versatile and plays a selection of genres to her dance floors:
Progressive Psy-Trance,
Techno,
Acid-Jazz/Downtempo,
Tech-house,
Deep Tech,
Breaks.
Thalia has written many songs and done many vocal recordings over the years. Her hit Woven, produced by Eric M, reached number 29 on the World Dance Chart in 2008. She has dabbled in Turntablism and has done audio sampling/scratching work with bands such as electric jazz band Unofficial Language, and continually uses these techniques in her sets, as well as adding her own improvisational vocals over the tracks. She has been DJing in the electric jazz group Organic Lounge since 2008.
Her break into the club scene came after she won the annual Gemini DJ Battle 2007, being the only Djane making it to the finals. A member of Divas on Decks since 2009, Thalia has built up a name as one of South Africa's most respected female DJs. She has played all over South Africa: Johannesburg, Centurion, Cape Town, Durban, Kimberly, Welkom, Knysna, Port Elizabeth, and has played internationally in Zambia, Namibia and Mozambique at countless venues and events, including the likes of H2O, Tswaing Crater Gathering, A Fu-Cha gathering, Teknotribe (Resident), Origin (DBN), Earthdance (P.E), 52's Funk Shui (P.E), MK Music Festival and Areira Fest (Mozambique) to name a few.
She has shared the stage with SA's top DJs, as well as international DJs Riva Starr, Lee Haslam, as well an exclusive sunrise set with High M Vectro.
An official Teknotribe DJ as of 2012, Thalia is dedicated to paving the way forward for the underground scene in South Africa, continually applying new and exciting aspects to her sets. Thus she never fails to deliver, no matter what is required to get a crowd in-tune with their bodies on the dance floor.
UNDERGROUND REVIVAL with PROGRESSIVE MESS was an on-line radio show on Dance Web Radio (www.dancewebradio.co.za) which was hosted by Thalia and DJ Gavo (Aka Progressive Mess). The show, titled Underground Revival, focused on spreading intelligent underground sounds across the genres of dance culture from all four corners of the Globe, and featured the likes of Moshic (Israel), John Deere (Serbia) and Marco Nicolic (Serbia).
The show was put on hold when Gavo left South Africa, but hopefully will be relaunched in future when the two meet again...
With a passion for what she does and a skill second to none, Thalia is arguably one of the hottest prospects in her profession at the moment, and there are still many sizzling hot surprises in store...
TV Appearances:
Go's GoChat,
MK89's MKchat,
Vuzu's Verge
Yo.TV
's Wildroom
Radio appearances:
5fm's Vinyl Frontier
Chai FM
5fm's Power Nights with Fresh and Euphonic
Websites:
http://www.facebook.com/djthalia.SA
http://dj.beatport.com/djthalia
http://soundcloud.com/djthalia
http://www.teknotribe.co.za/
http://www.divasondecks.co.za
Get a taste of Thalia here:
THE SONIC ENVELOPE (Psy-Prog)
http://soundcloud.com/djthalia/the-sonic-envelope
EXODUS (Psytek):
http://www.mediafire.com/?5c4bxak2hjz76t3
TECHNO MEINFIELD (Techno):
http://www.mediafire.com/?xdyww7m1ay8wpgl
MAWEY KEYE'UNG (Psy-Prog):http://www.mediafire.com/?0zmxzta1jme
BEYOND THE FALLIN' BOOTY (Tech-house):
http://www.mediafire.com/?vn8fic0k96twwf2