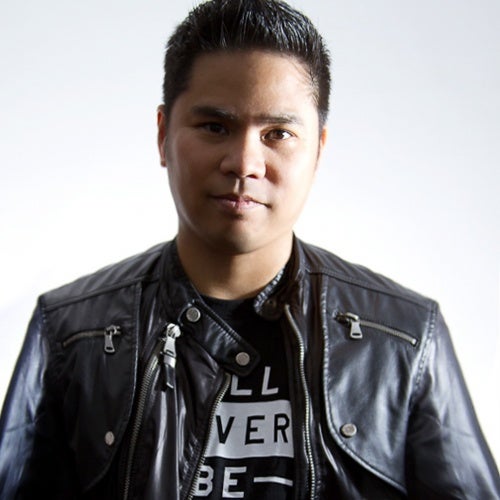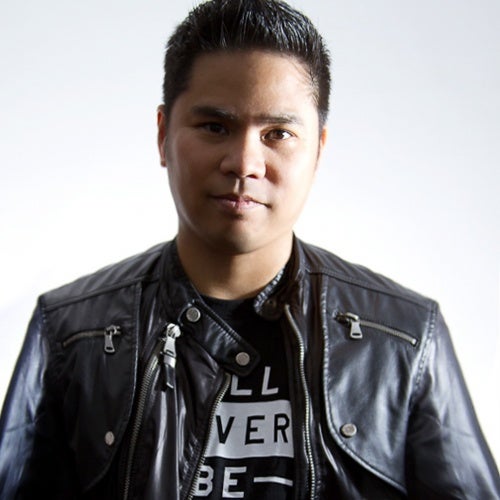 http://www.djriddler.com
http://www.twitter.com/djriddler
http://facebook.com/djriddlerfanpage
http://soundcloud.com/djriddler
http://youtube.com/djriddlerbpm

Nominated at this year's International Dance Music Awards in Miami/Winter Music Conference for Best Radio Mixshow DJ and Best Podcast, The Riddler was one of two North American DJ's in this category along with Armin Van Buuren, Markus Shulz, Paul Van Dyk, Above & Beyond, Pete Tong, and Tiesto.

As one of America's leading Radio Mixshow DJ's, his radio shows reaches over 10 Million listeners weekly all over North America on SiriusXM, Terrestrial Radio in New York (Z100, KTU), Houston (Hot 95.7), and Syndicated on over 20 stations through Ghetto House Radio.

DJ Riddler has Produced and Remixed over 100 projects including Pitbull's 2007 Hit "The Anthem" with Lil' Jon. He has collaborated with other producers such as DJ Vice and Ministry of Sound Australia's Tom Piper.

Whether it's opening up for Avicii on his House for Hunger Tour or headlining at such venues like Fusion in Melbourne, Australia or New York City's Webster Hall, DJ Riddler has an extensive touring schedule.

In 2012, DJ Riddler will be releasing his 20th Commercial CD compilation called The New Dance Mix USA: In The Club 2. Featuring music from some of the biggest names in EDM today like Tiesto, Afrojack, Hardwell, Alesso, DJ R3hab, Dada Life, Morgan Page, Kaskade, Bassjackers and more.

Having been signed to the biggest Electronic Dance Music Label Ultra Records, The Riddler also has releases on Soltrenz/Strictly Rhythm, Tommy Boy Records, & others.

Booking Agent
Michelle Levy - At Large Entertainment
michellelevy@djagent.com

Read More
DJ Riddler
http://www.djriddler.com
http://www.twitter.com/djriddler
http://facebook.com/djriddlerfanpage
http://soundcloud.com/djriddler
http://youtube.com/djriddlerbpm
Nominated at this year's International Dance Music Awards in Miami/Winter Music Conference for Best Radio Mixshow DJ and Best Podcast, The Riddler was one of two North American DJ's in this category along with Armin Van Buuren, Markus Shulz, Paul Van Dyk, Above & Beyond, Pete Tong, and Tiesto.
As one of America's leading Radio Mixshow DJ's, his radio shows reaches over 10 Million listeners weekly all over North America on SiriusXM, Terrestrial Radio in New York (Z100, KTU), Houston (Hot 95.7), and Syndicated on over 20 stations through Ghetto House Radio.
DJ Riddler has Produced and Remixed over 100 projects including Pitbull's 2007 Hit "The Anthem" with Lil' Jon. He has collaborated with other producers such as DJ Vice and Ministry of Sound Australia's Tom Piper.
Whether it's opening up for Avicii on his House for Hunger Tour or headlining at such venues like Fusion in Melbourne, Australia or New York City's Webster Hall, DJ Riddler has an extensive touring schedule.
In 2012, DJ Riddler will be releasing his 20th Commercial CD compilation called The New Dance Mix USA: In The Club 2. Featuring music from some of the biggest names in EDM today like Tiesto, Afrojack, Hardwell, Alesso, DJ R3hab, Dada Life, Morgan Page, Kaskade, Bassjackers and more.
Having been signed to the biggest Electronic Dance Music Label Ultra Records, The Riddler also has releases on Soltrenz/Strictly Rhythm, Tommy Boy Records, & others.
Booking Agent
Michelle Levy - At Large Entertainment
michellelevy@djagent.com