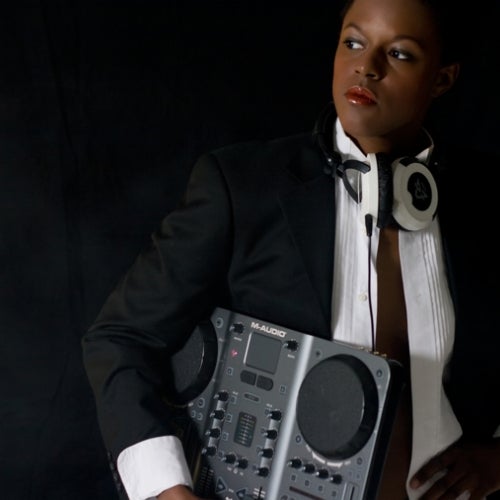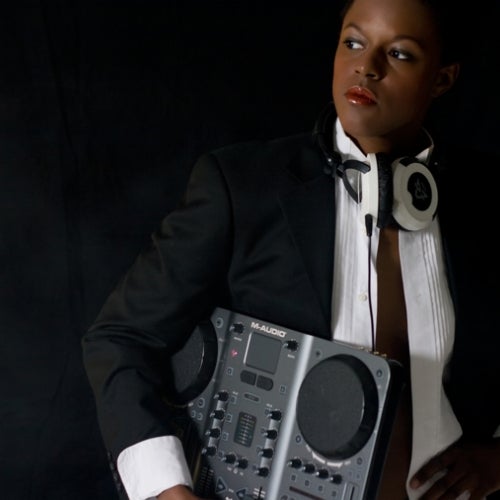 Full Bio available here: http://bit.ly/ZoicV2
**
DJ Nova Jade* is an award-winning DJ and audiophile to the core & her taste in music is eclectic + substantially diverse.

With over two decades of musical performance and production experience, she has composed an original, hour-long dance-opera that featured 30 dancers, has rocked on stage with live-bands as both a DJ and vocalist, and has been in collaboration with live-painting projects that were created to her on-the-spot DJ sets. By the same token, DJ Nova Jade* has headlined music festivals, been featured on radio shows and podcasts, has pumped up fitness centers and has helped create vibes at down-to-earth house parties, too. She has spun at Pomona College's Table Manners parties, as well as for the students at the University of Southern California. Nova Jade* is also proud to have DJ'd at all sorts of weddings along the straight to LGBT spectrum.

Anywhere she can play for people, she will.

She got her start in So. Cali but Nova has DJ'd nationally and abroad. Her podcast quickly gathered a worldwide audience after she began it in 2006. If you google "djnovajade", you'll find a slue of mixes on the web, as she literally has recorded almost all of her sets since she made DJing a profession in 2003.

Nova* is where the music begins + ends.
Twitter + Insta: @djnovajade

Mixes available at: http://www.mixcrate.com/djnovajade & http://www.mixcloud.com/djnovajade
More sounds: http://www.soundcloud.com/djnovajade & http://djnovajade.podomatic.com
See also: http://www.reverbnation.com/djnovajade
Like me: http://facebook.com/djnjpro
Myspace: http://myspace.com/djnovajade
View me: http://youtube.com/djnovajade
Read me: https://djnovajade.wordpress.com/
Tumblr: http://djnovajade.tumblr.com/ & http://terafarmrep.tumblr.com/

Reviews: http://www.yelp.com/biz/dj-nova-jade-los-angeles
LinkedIn: http://www.linkedin.com/in/djnovajade
See also: http://tera.wakeupnow.com
Read More
DJ Nova Jade*
Full Bio available here:
http://bit.ly/ZoicV2
**
DJ Nova Jade* is an award-winning DJ and audiophile to the core & her taste in music is eclectic + substantially diverse.
With over two decades of musical performance and production experience, she has composed an original, hour-long dance-opera that featured 30 dancers, has rocked on stage with live-bands as both a DJ and vocalist, and has been in collaboration with live-painting projects that were created to her on-the-spot DJ sets. By the same token, DJ Nova Jade* has headlined music festivals, been featured on radio shows and podcasts, has pumped up fitness centers and has helped create vibes at down-to-earth house parties, too. She has spun at Pomona College's Table Manners parties, as well as for the students at the University of Southern California. Nova Jade* is also proud to have DJ'd at all sorts of weddings along the straight to LGBT spectrum.
Anywhere she can play for people, she will.
She got her start in So. Cali but Nova has DJ'd nationally and abroad. Her podcast quickly gathered a worldwide audience after she began it in 2006. If you google "djnovajade", you'll find a slue of mixes on the web, as she literally has recorded almost all of her sets since she made DJing a profession in 2003.
Nova* is where the music begins + ends.
Twitter + Insta: @djnovajade
Mixes available at:
http://www.mixcrate.com/djnovajade
&
http://www.mixcloud.com/djnovajade
More sounds:
http://www.soundcloud.com/djnovajade
&
http://djnovajade.podomatic.com
See also:
http://www.reverbnation.com/djnovajade
Like me:
http://facebook.com/djnjpro
Myspace:
http://myspace.com/djnovajade
View me:
http://youtube.com/djnovajade
Read me:
https://djnovajade.wordpress.com/
Tumblr:
http://djnovajade.tumblr.com/
&
http://terafarmrep.tumblr.com/
Reviews:
http://www.yelp.com/biz/dj-nova-jade-los-angeles
LinkedIn:
http://www.linkedin.com/in/djnovajade
See also:
http://tera.wakeupnow.com