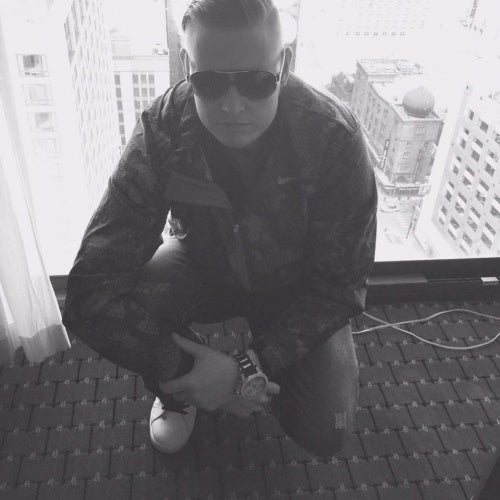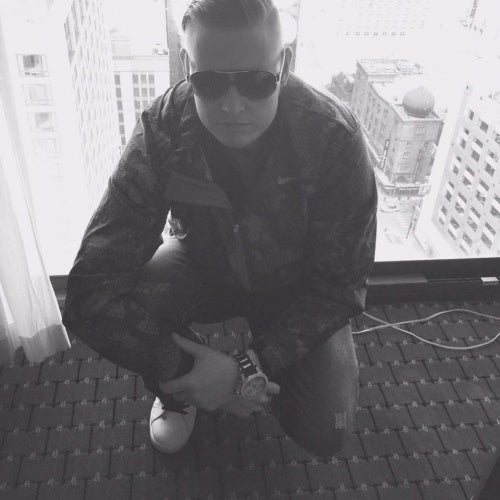 If you haven't seen him preform live then your missing out, blending four tracks at once on four decks is a site to see! I know we are excited about his new up and coming EP release and so are his fans, with support from some legendary DJs!

His passion and persistence gives him the right recipe for success. Chukkles aka Kip Kyndicate show cases a unique style of deep/tech/minimal/techno from a diverse variety & wide range of sounds! Chukkles has impressed even the most cynical critics with his skills behind the decks leaving them with a sense of jaw dropping thoughts!
While being creative and innovative; his biggest DJ/Producer inspiration's are....
Truncate, Par Garvik,Mike Gervais,D-Formation,John Acquaviva, Ben Sims, Levon Vincent,Hollen, DVS1, Ben Klock, Marcel Dettman, Bart Skils,Pirupa,Skober,Ray Kajioka,Spiros Kaloumenos...just to name a few.

Flat Belly Blue Recordings/SinClinic Records/Kikwear Global Resident DJ
www.djchukkles.com
@dj-chukkles
www.facebook.com/KipKyndicate
www.twitter.com/DJChukkles
www.residentadvisor.net/profile/djchukkles
www.flatbellybluerecordings.com
www.facebook.com/flatbellybluerecordings?ref=br_tf
www.kikwear.com
www.facebook.com/kikwear
www.facebook.com/kikwearMWEC

Booking Info:
Kip Erickson
Minneapolis,MN USA
PH:(612)-501-2939
Email: Kip_Kyndicate@yahoo.com

<a href="https://plus.google.com/102745220897617901989" rel="publisher">Google+</a>
Read More
DJ CHUKKLES aka KIP KYNDICATE
If you haven't seen him preform live then your missing out, blending four tracks at once on four decks is a site to see! I know we are excited about his new up and coming EP release and so are his fans, with support from some legendary DJs!
His passion and persistence gives him the right recipe for success. Chukkles aka Kip Kyndicate show cases a unique style of deep/tech/minimal/techno from a diverse variety & wide range of sounds! Chukkles has impressed even the most cynical critics with his skills behind the decks leaving them with a sense of jaw dropping thoughts!
While being creative and innovative; his biggest DJ/Producer inspiration's are....
Truncate, Par Garvik,Mike Gervais,D-Formation,John Acquaviva, Ben Sims, Levon Vincent,Hollen, DVS1, Ben Klock, Marcel Dettman, Bart Skils,Pirupa,Skober,Ray Kajioka,Spiros Kaloumenos...just to name a few.
Flat Belly Blue Recordings/SinClinic Records/Kikwear Global Resident DJ
www.djchukkles.com
@dj-chukkles
www.facebook.com/KipKyndicate
www.twitter.com/DJChukkles
www.residentadvisor.net/profile/djchukkles
www.flatbellybluerecordings.com
www.facebook.com/flatbellybluerecordings?ref=br_tf
www.kikwear.com
www.facebook.com/kikwear
www.facebook.com/kikwearMWEC
Booking Info:
Kip Erickson
Minneapolis,MN USA
PH:(612)-501-2939
Email:
Kip_Kyndicate@yahoo.com
<a href="https://plus.google.com/102745220897617901989" rel="publisher">Google+</a>