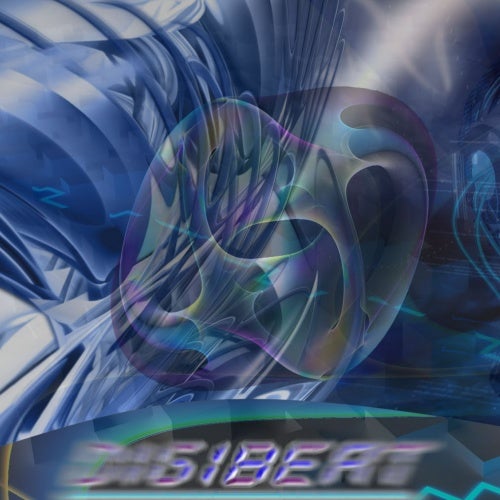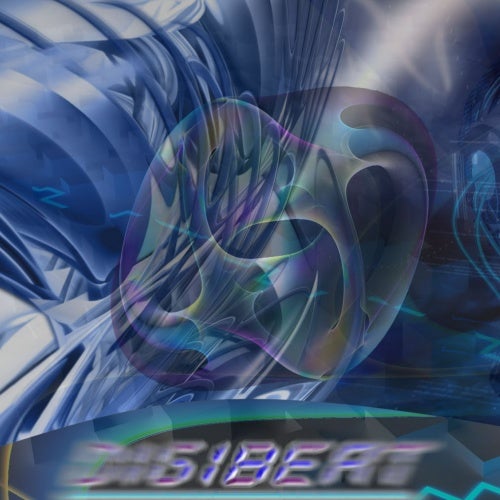 BIO.
ENG>>:
Cesar Salazar, DigiBeat A.k.a: Genezitex, Boy with only 19 Years of age, has his first contact with the electronic music to the age of 15 Years, First attending festivals, events and Raves as (Fanatic) Spectator, despues Full On was attracted by the musical Electronic kind, 6 or 7 months time later was invited to be touched by it in holidays by friends, then it was delighting the ears of the spectators in small holidays and events like that touching Dj Set of the musical electronic kind Psychedelic Trance and High Tech. From 2010 DigiBeat he is in collaboration with Ommix (Producer and Operator Of Events) having presence in the majority of his events. This way Creating a beautiful atmosphera and Bass Line who was exploiting the senses of his mind, with his good mixture of track's contributing Dj Set Live. Sharing Scene with figures of International height, Pixel, Talamasca, Injection, Ephedrix, Audiotec, E.S.D, Voltax, District 42, Edoardo, Scorb, Dirty Beat, GreenTech, Lamat and F.F.T. for mentioning some in the scene of the Psytrance and Full On. DigiBeat Forms a part of Neurobiotic Recs (Italy / Uk) Having headquarters in the Cd. Of It Populates, Mexico.

The Live Act best: Only original music, no remixes.
Workstation MIDI Lab, Studio Digital Stereo Sorround, MOOG & Roland sistems.

Hardware:
-AXIOM PRO25 MIDI Controller with Keyboard
-UFO Lab by MOOG & ROLAND Workstation

Software:
-Reason Plugins
-Cakewalk, SONAR
-PRO Plugins
-VST plugins
-Sony,MAGIX
-wav & mp3 samples, mostly 'one shoot' samples

ESP>>>:
Cesar Salazar Conocido DigiBeat A.k.a: Genezitex,Chico con solo 19 Años de edad,
tiene su primer contacto con la musica electronica a la edad de 15 Años, atraído por el genero musical Electrónico Full On,6 o 7 meses después fue invitado a tocar en fiestas con amigos,luego fue deleitando los oídos de los espectadores en pequeñas fiestas y eventos asi tocando Dj Set de el genero musical electrónico Psychedelic Trance & High Tech.
Desde el 2010 DigiBeat se encuentra en colaboración con Ommix (Productora & Operadora De Eventos) teniendo presencia en la mayoría de sus eventos. Así Creando una bella atmosphera,Bass Line y excelentes beats con Arpegio que explotaran los sentidos de tu mente,con su buena mezcla de track´s aportando Dj Set Live.
Compartiendo Escenario con figuras de talla Internacional, Pixel,Talamasca,Injection,Ephedrix,Audiotec,E.S.D,Voltax,District 42,Edoardo,Scorb,Dirty Beat,GreenTech,Lamat & F.F.T. por mencionar algunos en la escena.
DigiBeat Forma parte de Neurobiotic Recs (Italy / Uk) Teniendo sede en la Cd. de Puebla,Mexico.
Se encuentra en proceso su nuevo Proyecto de High Tech & PsyTrance (Genezitex) Live Act, Utilizando ayuda de Sintetizador y Varios Programas Virtuales (Software) Para la Creacion De Sus Track´s, Por mencionar algunos como Ableton Live,Cubase, Samplitud Pro X, Etc. Capacidad para diversas plataformas en sistemas asi de herramientas a alcance efectos con Mixer y interfas Midi asi Creando un excellente Bass Line,Samples & Loops,demediante y grounds en wav,wma. contando con un sonido Sintetico & Robotico (En Ocaciones),Melodico,Acido y influenciado por sonidos Psychodelicos.Asi bien podiendo hacer pareja de deleitar y satisfacer al oido humano con su Live Act de Psychedelic Trance & High Tech. En La Actualidad DigiBeat se encuentra trabajando y colaborando con Geomagnetic TV. Preparado para deleitar, satisfacer y explotar a cualquier hora el (Dance) trancefloor.
Deseas Contacto o informacion sobre mis proyectos de trabajo, Por Favor acude a:

Bookings, Eventos y Presentaciones:
digibeat_ommix_booking@live.com.mx

Contacto:
skate_deftones_slv@hotmail.com (MSN)
Enjoy ;) Serious Work...

DigiBeat@:

Ommix

(Productora & Operadora De Eventos)
(Mex)
-2010

Neurobiotic Records
(Italy / UK)
-2011

Noise Poison
(Gdl,MEX)
-2012

Geomagnetic TV
(S.F.-E.U.A.)
-2012
Read More
DigiBeat
BIO.
ENG>>:
Cesar Salazar, DigiBeat A.k.a: Genezitex, Boy with only 19 Years of age, has his first contact with the electronic music to the age of 15 Years, First attending festivals, events and Raves as (Fanatic) Spectator, despues Full On was attracted by the musical Electronic kind, 6 or 7 months time later was invited to be touched by it in holidays by friends, then it was delighting the ears of the spectators in small holidays and events like that touching Dj Set of the musical electronic kind Psychedelic Trance and High Tech. From 2010 DigiBeat he is in collaboration with Ommix (Producer and Operator Of Events) having presence in the majority of his events. This way Creating a beautiful atmosphera and Bass Line who was exploiting the senses of his mind, with his good mixture of track's contributing Dj Set Live. Sharing Scene with figures of International height, Pixel, Talamasca, Injection, Ephedrix, Audiotec, E.S.D, Voltax, District 42, Edoardo, Scorb, Dirty Beat, GreenTech, Lamat and F.F.T. for mentioning some in the scene of the Psytrance and Full On. DigiBeat Forms a part of Neurobiotic Recs (Italy / Uk) Having headquarters in the Cd. Of It Populates, Mexico.
The Live Act best: Only original music, no remixes.
Workstation MIDI Lab, Studio Digital Stereo Sorround, MOOG & Roland sistems.
Hardware:
-AXIOM PRO25 MIDI Controller with Keyboard
-UFO Lab by MOOG & ROLAND Workstation
Software:
-Reason Plugins
-Cakewalk, SONAR
-PRO Plugins
-VST plugins
-Sony,MAGIX
-wav & mp3 samples, mostly 'one shoot' samples
ESP>>>:
Cesar Salazar Conocido DigiBeat A.k.a: Genezitex,Chico con solo 19 Años de edad,
tiene su primer contacto con la musica electronica a la edad de 15 Años, atraído por el genero musical Electrónico Full On,6 o 7 meses después fue invitado a tocar en fiestas con amigos,luego fue deleitando los oídos de los espectadores en pequeñas fiestas y eventos asi tocando Dj Set de el genero musical electrónico Psychedelic Trance & High Tech.
Desde el 2010 DigiBeat se encuentra en colaboración con Ommix (Productora & Operadora De Eventos) teniendo presencia en la mayoría de sus eventos. Así Creando una bella atmosphera,Bass Line y excelentes beats con Arpegio que explotaran los sentidos de tu mente,con su buena mezcla de track´s aportando Dj Set Live.
Compartiendo Escenario con figuras de talla Internacional, Pixel,Talamasca,Injection,Ephedrix,Audiotec,E.S.D,Voltax,District 42,Edoardo,Scorb,Dirty Beat,GreenTech,Lamat & F.F.T. por mencionar algunos en la escena.
DigiBeat Forma parte de Neurobiotic Recs (Italy / Uk) Teniendo sede en la Cd. de Puebla,Mexico.
Se encuentra en proceso su nuevo Proyecto de High Tech & PsyTrance (Genezitex) Live Act, Utilizando ayuda de Sintetizador y Varios Programas Virtuales (Software) Para la Creacion De Sus Track´s, Por mencionar algunos como Ableton Live,Cubase, Samplitud Pro X, Etc. Capacidad para diversas plataformas en sistemas asi de herramientas a alcance efectos con Mixer y interfas Midi asi Creando un excellente Bass Line,Samples & Loops,demediante y grounds en wav,wma. contando con un sonido Sintetico & Robotico (En Ocaciones),Melodico,Acido y influenciado por sonidos Psychodelicos.Asi bien podiendo hacer pareja de deleitar y satisfacer al oido humano con su Live Act de Psychedelic Trance & High Tech. En La Actualidad DigiBeat se encuentra trabajando y colaborando con Geomagnetic TV. Preparado para deleitar, satisfacer y explotar a cualquier hora el (Dance) trancefloor.
Deseas Contacto o informacion sobre mis proyectos de trabajo, Por Favor acude a:
Bookings, Eventos y Presentaciones:
digibeat_ommix_booking@live.com.mx
Contacto:
skate_deftones_slv@hotmail.com
(MSN)
Enjoy ;) Serious Work...
DigiBeat@:
Ommix
(Productora & Operadora De Eventos)
(Mex)
-2010
Neurobiotic Records
(Italy / UK)
-2011
Noise Poison
(Gdl,MEX)
-2012
Geomagnetic TV
(S.F.-E.U.A.)
-2012