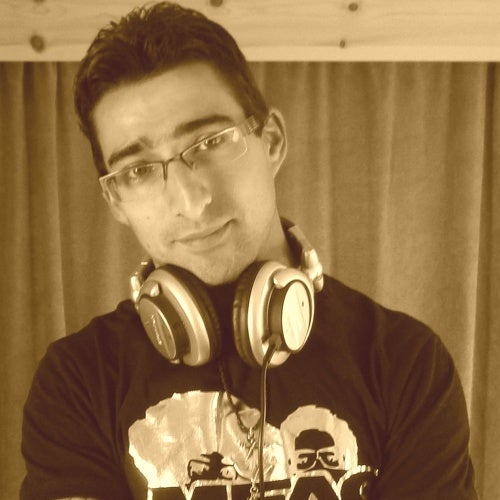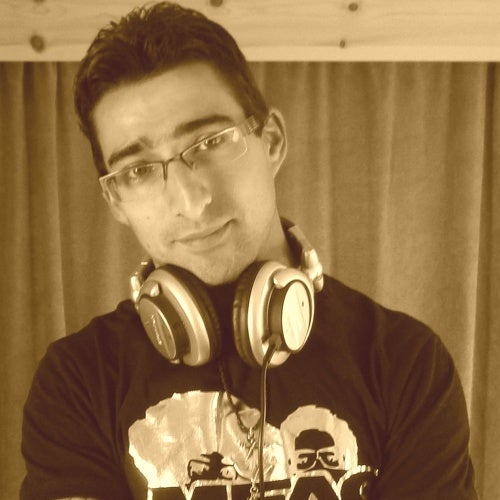 Deep Cult aka Yasen Atanasov, was born in Gorna Oryahovitsa, Bulgaria !
He like's to experiment and mixing music and listened to all styles of music.
First time he began to love music back in 1998, from the influence of the big names in Electronic Music as Westbam, Marusha, Dr.Motte, Svan Vath, Underworld, Schiller and many more.
His Passion comes from deep side of 90's and as all Disco and Rave Years was him passion. Over the years he collecting and make a collections of Albums.
In 2005 started to work with House music, began to learning mixing skills in friendly home studios. 3 Years later, start to learing music production, but passion and ambitions is to DJing. Recently engaged in producing music, starting with innovative knowledge - no published production !!!
Favorite style now is Progressive House, Deep House, Tech, Techno, Psy Trance, Liquid / Atmospheric Drum & Bass.

Deep Cult in present time is inspired by productions of: Guy J, Hernan Cattaneo, Sahar Z, John Digweed, Nick Warren, Marcelo Vasami, Michael & Levan, Mike Griego, Matteo Monero, Moshic and many others.

Was 2 years Resident at InsomniaFm (Romania).

Currently hosts:
- Mindscapes @ Pure.FM

Monthly he have some Guests mixes for Shows who is on other Online Radios such as:
friskyRadio, Pure.FM, 16bit.fm, InsomniaFm, TribalMixes Radio, EILO.org and more !

Parcipate in Frequenz Booking Agency - Artist Management (Germany) - Management / Press / Support !

Contacts:

www.facebook.com/deep.cult
www.facebook.com/deep.cult.music
www.residentadvisor.net/dj/deepcult
http://dj.beatport.com/deepcult
www.soundcloud.com/deep-cult
www.soundcloud.com/deepcult
www.mixcloud.com/deepcult
www.deepcult.official.fm
www.deep-cult.allmix.org
www.deepcult.promodj.com
www.insomniafm.com
www.frequenzbooking.com
www.pure.fm/deepcult
www.deep-z.net

Radio Show Owner / Resident of
Pure.fm

SHOWS:

~ Mindscapes @ Pure.fm (USA)
- hosted by Michael Gaida & Deep Cult
- Every 1st and 3rd Saturday of Month
- 19:00 GMT | 20:00 CET | 21:00 GMT +2
- With Guest DJs
Read More
Deep Cult
Deep Cult aka Yasen Atanasov, was born in Gorna Oryahovitsa, Bulgaria !
He like's to experiment and mixing music and listened to all styles of music.
First time he began to love music back in 1998, from the influence of the big names in Electronic Music as Westbam, Marusha, Dr.Motte, Svan Vath, Underworld, Schiller and many more.
His Passion comes from deep side of 90's and as all Disco and Rave Years was him passion. Over the years he collecting and make a collections of Albums.
In 2005 started to work with House music, began to learning mixing skills in friendly home studios. 3 Years later, start to learing music production, but passion and ambitions is to DJing. Recently engaged in producing music, starting with innovative knowledge - no published production !!!
Favorite style now is Progressive House, Deep House, Tech, Techno, Psy Trance, Liquid / Atmospheric Drum & Bass.
Deep Cult in present time is inspired by productions of: Guy J, Hernan Cattaneo, Sahar Z, John Digweed, Nick Warren, Marcelo Vasami, Michael & Levan, Mike Griego, Matteo Monero, Moshic and many others.
Was 2 years Resident at InsomniaFm (Romania).
Currently hosts:
- Mindscapes @
Pure.FM
Monthly he have some Guests mixes for Shows who is on other Online Radios such as:
friskyRadio,
Pure.FM
,
16bit.fm
, InsomniaFm, TribalMixes Radio,
EILO.org
and more !
Parcipate in Frequenz Booking Agency - Artist Management (Germany) - Management / Press / Support !
Contacts:
www.facebook.com/deep.cult
www.facebook.com/deep.cult.music
www.residentadvisor.net/dj/deepcult
http://dj.beatport.com/deepcult
www.soundcloud.com/deep-cult
www.soundcloud.com/deepcult
www.mixcloud.com/deepcult
www.deepcult.official.fm
www.deep-cult.allmix.org
www.deepcult.promodj.com
www.insomniafm.com
www.frequenzbooking.com
www.pure.fm/deepcult
www.deep-z.net
Radio Show Owner / Resident of
Pure.fm
SHOWS:
~ Mindscapes @
Pure.fm
(USA)
- hosted by Michael Gaida & Deep Cult
- Every 1st and 3rd Saturday of Month
- 19:00 GMT | 20:00 CET | 21:00 GMT +2
- With Guest DJs