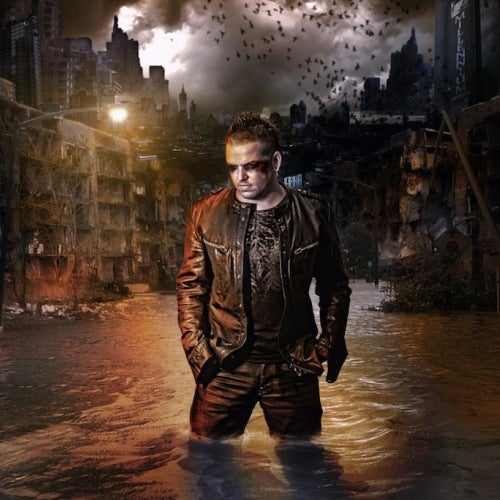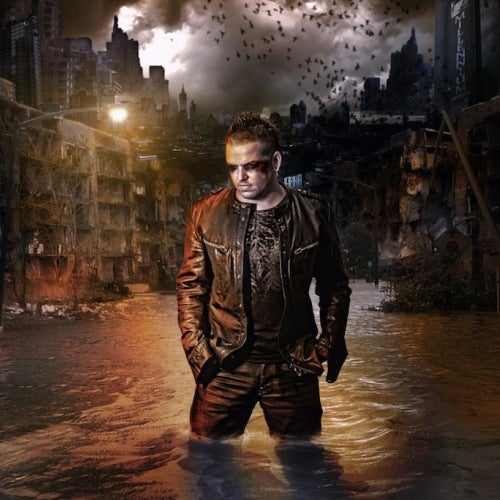 @Dean_Jon
www.deanjon.net

DJ Biography:

Over the years Dean Jon successfully built his 'Lifted Recordings' empire from his creative mind, gaining massive praise on his home turf.
Under his label he has hosted a number of events and festivals throughout the UK, Ibiza and Bali.
Dean has performed internationally (as a DJ) in countries such as Canada, Russia, Singapore, Japan, Indonesia, Spain and Sri Lanka.

Featured highlights of Dean's career involved performing and supporting WILL.I.AM at London's Coronet Theatre in 2010 which proved to be one of his career milestones. The previous year of 2009 he headlined at Hikkafest to a 10,000 strong crowd and headlined for the second consecutive year. Also in the year of 2007 Dean was the first ever DJ to host and play inside the landmark O2 arena (millennium dome).

Dean was raised in South London, England and during this time in his early teens, his journey started when he purchased his very first 12" from Red Records in Peckham. His passion for underground music grew from there and at a very young age, Dean played at underground raves and on local radio stations. He still craves for the electronic underground sound to present day and combines a lot of these elements into his productions and mixes.

As a Producer and one half of duo Dirty London, Dean injects the 80's electronic sound into his latest productions fused with a deep and funk flavour. Since Dean is a fan of various genres, he is very adaptable towards other productions amongst his ever favoured Underground Deep House and Tribal Grooves.

As a DJ, what makes Dean's talent stand out from rest is, he's probably one of the few DJ's in London who can produce and mix a number of genres amongst his preferred deep house to techno, tribal, breaks, nu disco, jackin, latin to name a few. His knowledge is endless right back to Detroit and Classic House from the late 80's.

Dean currently holds DJ residencies at Serata, Avalanche (Ibiza) and his own Lifted label showcased events. Aside from his UK residencies, particularly around his native London, Dean is no stranger to the far east club scene, having recently completed three tours in Singapore, Japan and Bali.

Whether producing behind the scenes his own releases or giving it large to the masses this talented artist is one to watch…

Producer Biography:

London's most unique and exciting electronic artist is set to make his mark focusing on his own different recipe, involving musical elements from the 80's fusing with today's underground sound.

Coming up with his own formula and style, Dean's diversity revolving around the 80's new wave era and modern deep house and tech of today is proving to gel for all the right reasons. With the combination of production skills and sublime eerie vocals, his new productions are envisaged to set a benchmark in the industry catering for the nu-disco and house genre lovers.

Throughout time Dean kept his connection with music as he still heads his independent record label (Lifted Recordings) and still currently a professional DJ of many years.

Despite being a stalwart in the London music and club scene for many years now and supporting artists such as WILL.I.AM, Mark Ronson and performing at international festivals. The forward thinking professional is set to launch his debut double album "Versatile" later this year which has been two years in the making.

In the winter of 2012 he will also feature in a high budget music video for MTV networks which is in the pipeline and performing one of the featured tracks from the debut album. It's something Dean's always dreamed of since his teens.

Dean's inspiration comes from 80's artists such as New Order, The Cure, Simple Minds, Soft Cell, Depeche Mode and Jellybean to name a few. During his childhood he was naturally driven to this sound and still favours it to present day. He thrives on vivid imagination and originality that reflects in his ability and authenticity amongst his peers.

Vintage dark synths, driving deep beats and ghostly sounds combined with a rock and indie element defines his new sound of late.

The evolution for the gifted individual will be an interesting journey as he is ready to embrace new ideas and different perspectives on underground music and on the dance floor
Read More
Dean Jon
@Dean_Jon
www.deanjon.net
DJ Biography:
Over the years Dean Jon successfully built his 'Lifted Recordings' empire from his creative mind, gaining massive praise on his home turf.
Under his label he has hosted a number of events and festivals throughout the UK, Ibiza and Bali.
Dean has performed internationally (as a DJ) in countries such as Canada, Russia, Singapore, Japan, Indonesia, Spain and Sri Lanka.
Featured highlights of Dean's career involved performing and supporting
WILL.I.AM
at London's Coronet Theatre in 2010 which proved to be one of his career milestones. The previous year of 2009 he headlined at Hikkafest to a 10,000 strong crowd and headlined for the second consecutive year. Also in the year of 2007 Dean was the first ever DJ to host and play inside the landmark O2 arena (millennium dome).
Dean was raised in South London, England and during this time in his early teens, his journey started when he purchased his very first 12" from Red Records in Peckham. His passion for underground music grew from there and at a very young age, Dean played at underground raves and on local radio stations. He still craves for the electronic underground sound to present day and combines a lot of these elements into his productions and mixes.
As a Producer and one half of duo Dirty London, Dean injects the 80's electronic sound into his latest productions fused with a deep and funk flavour. Since Dean is a fan of various genres, he is very adaptable towards other productions amongst his ever favoured Underground Deep House and Tribal Grooves.
As a DJ, what makes Dean's talent stand out from rest is, he's probably one of the few DJ's in London who can produce and mix a number of genres amongst his preferred deep house to techno, tribal, breaks, nu disco, jackin, latin to name a few. His knowledge is endless right back to Detroit and Classic House from the late 80's.
Dean currently holds DJ residencies at Serata, Avalanche (Ibiza) and his own Lifted label showcased events. Aside from his UK residencies, particularly around his native London, Dean is no stranger to the far east club scene, having recently completed three tours in Singapore, Japan and Bali.
Whether producing behind the scenes his own releases or giving it large to the masses this talented artist is one to watch…
Producer Biography:
London's most unique and exciting electronic artist is set to make his mark focusing on his own different recipe, involving musical elements from the 80's fusing with today's underground sound.
Coming up with his own formula and style, Dean's diversity revolving around the 80's new wave era and modern deep house and tech of today is proving to gel for all the right reasons. With the combination of production skills and sublime eerie vocals, his new productions are envisaged to set a benchmark in the industry catering for the nu-disco and house genre lovers.
Throughout time Dean kept his connection with music as he still heads his independent record label (Lifted Recordings) and still currently a professional DJ of many years.
Despite being a stalwart in the London music and club scene for many years now and supporting artists such as
WILL.I.AM
, Mark Ronson and performing at international festivals. The forward thinking professional is set to launch his debut double album "Versatile" later this year which has been two years in the making.
In the winter of 2012 he will also feature in a high budget music video for MTV networks which is in the pipeline and performing one of the featured tracks from the debut album. It's something Dean's always dreamed of since his teens.
Dean's inspiration comes from 80's artists such as New Order, The Cure, Simple Minds, Soft Cell, Depeche Mode and Jellybean to name a few. During his childhood he was naturally driven to this sound and still favours it to present day. He thrives on vivid imagination and originality that reflects in his ability and authenticity amongst his peers.
Vintage dark synths, driving deep beats and ghostly sounds combined with a rock and indie element defines his new sound of late.
The evolution for the gifted individual will be an interesting journey as he is ready to embrace new ideas and different perspectives on underground music and on the dance floor