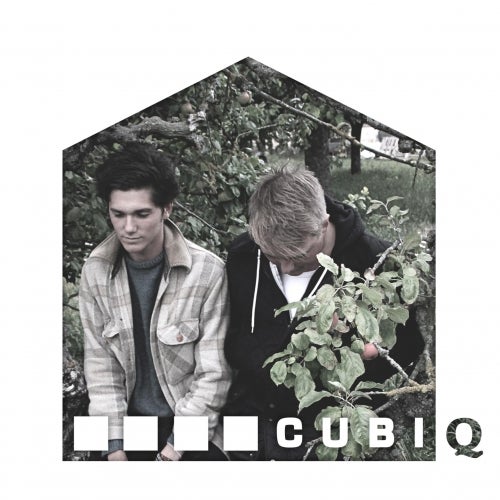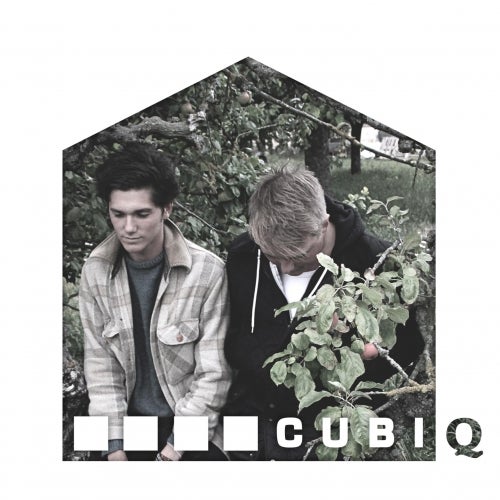 Cubiq have received support (in the form of playing out or good feedback) from Jamie Jones (http://www.youtube.com/watch?v=UCTYb_OS-G0, http://www.youtube.com/watch?v=MOP6EFuyFho), The Diynamic Crew (http://www.youtube.com/watch?v=9PUkDIotcz8), Solomun (http://www.beatport.com/chart/solomun-beatport-charts-january-2012/45852), Coat Of Arms, NTFO, Tim Green, Audiojack, Davide Squillace, Timo Garcia, Wildkats, Charlie Banks, Nuernberg, Raffa FL, Sasch, Richy Ahmed (http://www.youtube.com/watch?v=wHyvAt6YRug&list=UUEukAFPlUp5BPh9qESjN_Sw&index=1&feature=plcp), David August (http://www.youtube.com/watch?feature=player_embedded&v=RRoD2C2lZl0), Lee Foss (http://www.youtube.com/watch?v=ueGyY2JCIDI), Waifs & Strays and more including BBC Radio 1 airplay from Pete Tong and Jaymo & Andy George. They have released on Love Not Money (Leeds), The Hidden Label (Manchester/London/Cape Town), Nervous (New York), and remixes on Made Fresh Daily (UK) and Mexa Records (Mexico). Their release with Bristol's 'Real Nice' on 'Love Not Money' got to high places in the Beatport Deep House Top 100 (along with No. 6 in the Beatport '10 Must Hear Deep House Tracks' chart). Their release on 'The Hidden Label' got 9/10 in a Data Transmission review (http://www.datatransmission.co.uk/ViewReview/3016/). The track they did in collaboration with Timmy P 'Damien the Omen' in the lead up to the aforementioned release got selected to be a free mp3 release in Mixmag (http://www.mixmag.net/music/mp3-blog/free-mp3%3a-cubiq).

Cubiq consists of two producers/DJs from Oxfordshire; Carlos Posada and Jamie Jay. They share a passion for house, techno, minimal and other electronic genres whilst studying music at university. They use extensive MIDI controllers live in an attempt to 'bridge the gap' between DJ sets and live sets. They have played some festivals such as; Glade, Gottwood, Wakestock, Truck and Underhill on top of club nights throughout the UK such as 'Annie Mac Presents'. They held a residency at 'Filth' (http://www.youtube.com/watch?v=b2YtvucYo-E) at 'The Warehouse' in Leeds supporting the likes of Tim Green, Alex Celler, Kerri Chandler, Tale of Us, Maya Jane Coles, The Martinez Brothers, Jordan Peak, Larse, Davide Squillace, Audiofly and more.
Booking/General contact: jamiejay04@hotmail.com.
Credit to Tommy Jay for the artwork, logos and general graphic design (http://www.tommyjay.co.uk/)

Read More
Cubiq
Cubiq have received support (in the form of playing out or good feedback) from Jamie Jones (http://www.youtube.com/watch?v=UCTYb_OS-G0,
http://www.youtube.com/watch?v=MOP6EFuyFho),
The Diynamic Crew (http://www.youtube.com/watch?v=9PUkDIotcz8), Solomun (http://www.beatport.com/chart/solomun-beatport-charts-january-2012/45852), Coat Of Arms, NTFO, Tim Green, Audiojack, Davide Squillace, Timo Garcia, Wildkats, Charlie Banks, Nuernberg, Raffa FL, Sasch, Richy Ahmed (http://www.youtube.com/watch?v=wHyvAt6YRug&list=UUEukAFPlUp5BPh9qESjN_Sw&index=1&feature=plcp), David August (http://www.youtube.com/watch?feature=player_embedded&v=RRoD2C2lZl0), Lee Foss (http://www.youtube.com/watch?v=ueGyY2JCIDI), Waifs & Strays and more including BBC Radio 1 airplay from Pete Tong and Jaymo & Andy George. They have released on Love Not Money (Leeds), The Hidden Label (Manchester/London/Cape Town), Nervous (New York), and remixes on Made Fresh Daily (UK) and Mexa Records (Mexico). Their release with Bristol's 'Real Nice' on 'Love Not Money' got to high places in the Beatport Deep House Top 100 (along with No. 6 in the Beatport '10 Must Hear Deep House Tracks' chart). Their release on 'The Hidden Label' got 9/10 in a Data Transmission review (http://www.datatransmission.co.uk/ViewReview/3016/). The track they did in collaboration with Timmy P 'Damien the Omen' in the lead up to the aforementioned release got selected to be a free mp3 release in Mixmag (http://www.mixmag.net/music/mp3-blog/free-mp3%3a-cubiq).
Cubiq consists of two producers/DJs from Oxfordshire; Carlos Posada and Jamie Jay. They share a passion for house, techno, minimal and other electronic genres whilst studying music at university. They use extensive MIDI controllers live in an attempt to 'bridge the gap' between DJ sets and live sets. They have played some festivals such as; Glade, Gottwood, Wakestock, Truck and Underhill on top of club nights throughout the UK such as 'Annie Mac Presents'. They held a residency at 'Filth' (http://www.youtube.com/watch?v=b2YtvucYo-E) at 'The Warehouse' in Leeds supporting the likes of Tim Green, Alex Celler, Kerri Chandler, Tale of Us, Maya Jane Coles, The Martinez Brothers, Jordan Peak, Larse, Davide Squillace, Audiofly and more.
Booking/General contact:
jamiejay04@hotmail.com
.
Credit to Tommy Jay for the artwork, logos and general graphic design (http://www.tommyjay.co.uk/)