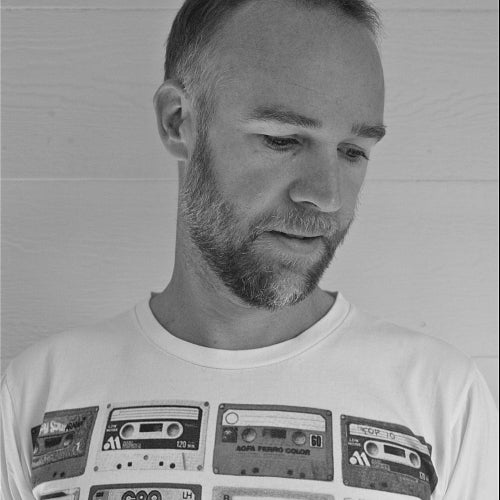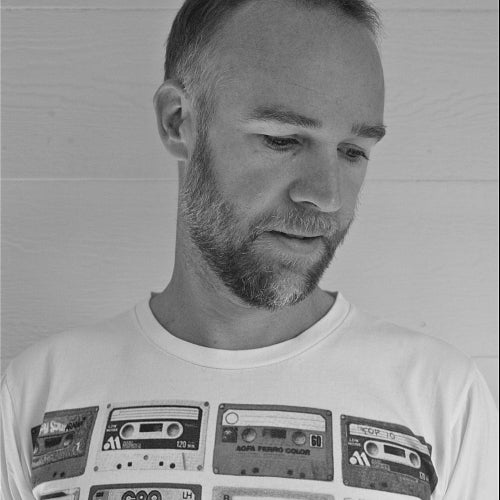 Craig Wilson aka 1iSAMURAi ( one†i†sam†u†rai ) knows how to keep a floor grooving.
With over a decade spinning beats under his belt, he has played at festivals, clubs, bars, after-parties and private events from Sydney to Northern Queensland.
Best known for his love of underground dance music, and his ability of fusing House & Nu Disco, he likes to keep his sets fresh and diverse.
Craig has been a firm fixture in the Northern New South Wales scene for many years, and promotes his own monthly event DELICIOUS providing local DJs including LADY K, M-Phonik, Elscorcho, Hubba, Magu and Strawberry Syme the opportunity to showcase their talents. DELICIOUS has also hosted Sydney DJs Matt Vaughan, Mark Murphy, FEISTY and UK DJ Rob Milton, and 2012 will see more national DJs gracing the DELICIOUS decks.
Craig has supported international acts such as LTJ Bukem, T.V Rock, Alex Lloyd, The Warp Brothers, Riot In Belgium, and The Stafford Brothers.
Other Djs he has shared the bill with are FEISTY, Sveta, Sandi Hotrod, Ish, Gemma, Don Nadi, Vinyl Slingers, The Winnie Coopers, Nick Taylor and Mr Sparkles, just to name a few. His experience in programming the right type of set, whether a warm up, peak time or a cool down, has been met with open respect from all of these artists.
Some of the venues, nights/parties & festivals Craig has played at include the '2011 Playground Weekender Festival', 'Loose Ends' (Sydney), 'Extra Dirty' (Sydney), various Tropical Fruits parties, 'Trouble In Paradise' (Coffs Harbour), Platinum Lounge (QLD), and had the pleasure of playing for over 6 years at the now infamous Winsome Hotel in Lismore.
Definitely a career highlight for Craig was playing at the 2011 Playground Weekender Festival, just north of Sydney, where he played on the Tropicana Pool Stage, and got to warm up for the legendary LTJ Bukem, who played a rare House set.
Craig has also been busy in the studio producing with his production partner Richard Somerville as "Somerville & Wilson", and the boys recently signed 3 tracks to UK label "Funk Me Recordings". So expect big things from "Somerville & Wilson" in 2012.

For more info you can contact Craig on -

Email : dj1isamurai@optusnet.com.au

Mobile : 0428 728 039

Facebook : https://www.facebook.com/pages/Dj-Craig-Wilson-AKA-1iSAMURAi/149783795078534

Somerville & Wilson : https://www.facebook.com/pages/Somerville-Wilson/

http://soundcloud.com/somerville-1i

http://dj.beatport.com/somervilleandwilson
Read More
Craig Wilson AKA 1iSAMURAi
Craig Wilson aka 1iSAMURAi ( one†i†sam†u†rai ) knows how to keep a floor grooving.
With over a decade spinning beats under his belt, he has played at festivals, clubs, bars, after-parties and private events from Sydney to Northern Queensland.
Best known for his love of underground dance music, and his ability of fusing House & Nu Disco, he likes to keep his sets fresh and diverse.
Craig has been a firm fixture in the Northern New South Wales scene for many years, and promotes his own monthly event DELICIOUS providing local DJs including LADY K, M-Phonik, Elscorcho, Hubba, Magu and Strawberry Syme the opportunity to showcase their talents. DELICIOUS has also hosted Sydney DJs Matt Vaughan, Mark Murphy, FEISTY and UK DJ Rob Milton, and 2012 will see more national DJs gracing the DELICIOUS decks.
Craig has supported international acts such as LTJ Bukem, T.V Rock, Alex Lloyd, The Warp Brothers, Riot In Belgium, and The Stafford Brothers.
Other Djs he has shared the bill with are FEISTY, Sveta, Sandi Hotrod, Ish, Gemma, Don Nadi, Vinyl Slingers, The Winnie Coopers, Nick Taylor and Mr Sparkles, just to name a few. His experience in programming the right type of set, whether a warm up, peak time or a cool down, has been met with open respect from all of these artists.
Some of the venues, nights/parties & festivals Craig has played at include the '2011 Playground Weekender Festival', 'Loose Ends' (Sydney), 'Extra Dirty' (Sydney), various Tropical Fruits parties, 'Trouble In Paradise' (Coffs Harbour), Platinum Lounge (QLD), and had the pleasure of playing for over 6 years at the now infamous Winsome Hotel in Lismore.
Definitely a career highlight for Craig was playing at the 2011 Playground Weekender Festival, just north of Sydney, where he played on the Tropicana Pool Stage, and got to warm up for the legendary LTJ Bukem, who played a rare House set.
Craig has also been busy in the studio producing with his production partner Richard Somerville as "Somerville & Wilson", and the boys recently signed 3 tracks to UK label "Funk Me Recordings". So expect big things from "Somerville & Wilson" in 2012.
For more info you can contact Craig on -
Email :
dj1isamurai@optusnet.com.au
Mobile : 0428 728 039
Facebook :
https://www.facebook.com/pages/Dj-Craig-Wilson-AKA-1iSAMURAi/149783795078534
Somerville & Wilson :
https://www.facebook.com/pages/Somerville-Wilson/
http://soundcloud.com/somerville-1i
http://dj.beatport.com/somervilleandwilson