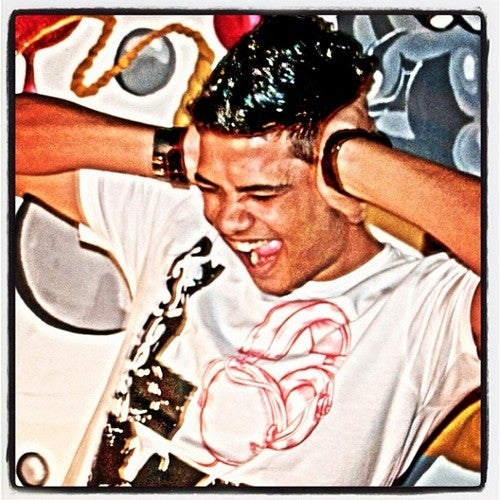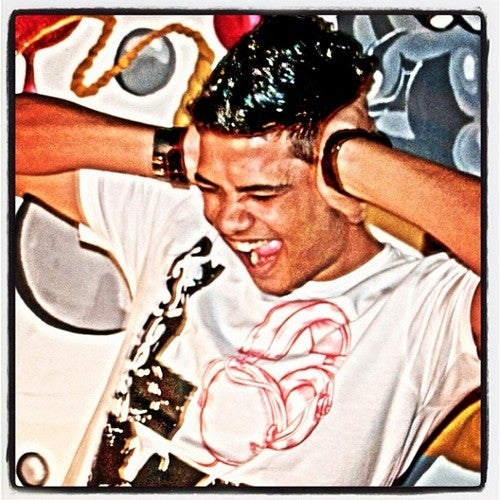 DJ / Producer / Presenter 104.2 Nile FM
On top of Egypt's House DJ A-list since joining Cairo's #1 radio station in 2003, Carlos has consistently been given a mandate to control Cairo's air-waves
with the broadcast of his weekly shows. Ranked #2 in DJ Mag's top 50 Middle Eastern DJs poll 2010, his star continues to burn brightly.

with appearances at last 3 year's Winter Music Conference in Miami & storming more than 15 gigs and a lot of creative growth,
as experimenting with new productions with unofficial releases has been receiving a lot of positive response from Djs & his growing fan base.

As the resident DJ of the top music station in Cairo since 2003 Carlos is the go-to and the who's who of the house music scene in Egypt.
His shows have been rated by Nielson's as the most popular on Cairo's premier music station (Nile FM 104.2), reaching an audience of some 15 million.

The Hot Mix - Thursdays from 11:00pm-1:00am, features an hour mixed by local talent and hour 2 a set from a global DJ.
House Party - Fridays from midnight to 2:00am, Carlos unleashes his own mixes of the latest club blasters from the world of Electronica.

Crowd teaser and pleaser, his flavor of chic mainstream to underground house sounds mix dynamic bass lines with energetic beats.
Known for his smooth and effortless segues from track to track and picking up on industry trends in real time, he has the ability
to seamlessly manipulate various genres of house from Funky to tribal,Tech , progressive, deep, and electro. His live performances and connection
with the crowd have earned him repeated requests to spin regularly at Egypt's biggest Events & clubs in Cairo, Sharm el Sheikh and Hurghada.

As Nile FM's resident and one of Egypt's most sought after DJs, he has interviewed and performed alongside some of the biggest names in the industry
including: Nick Warren, Scott Bond, Roger Sanchez, Steve Lawler, Axwell, Steve Angello, Sebastian Ingrosso, Aly & Fila, Sander Kleinenberg, Sonique, Rachael Starr, Robbie Rivera, David Vendetta, Niki Belucci, Dave Seaman, Ravin, Max Graham, and Seb Fontaine, among many others.

www.facebook.com/carlosnilefm
www.twitter.com/carlosnilefm
www.soundcloud.com/carlosnilefm
Read More
Carlos FM
DJ / Producer / Presenter 104.2 Nile FM
On top of Egypt's House DJ A-list since joining Cairo's #1 radio station in 2003, Carlos has consistently been given a mandate to control Cairo's air-waves
with the broadcast of his weekly shows. Ranked #2 in DJ Mag's top 50 Middle Eastern DJs poll 2010, his star continues to burn brightly.
with appearances at last 3 year's Winter Music Conference in Miami & storming more than 15 gigs and a lot of creative growth,
as experimenting with new productions with unofficial releases has been receiving a lot of positive response from Djs & his growing fan base.
As the resident DJ of the top music station in Cairo since 2003 Carlos is the go-to and the who's who of the house music scene in Egypt.
His shows have been rated by Nielson's as the most popular on Cairo's premier music station (Nile FM 104.2), reaching an audience of some 15 million.
The Hot Mix - Thursdays from 11:00pm-1:00am, features an hour mixed by local talent and hour 2 a set from a global DJ.
House Party - Fridays from midnight to 2:00am, Carlos unleashes his own mixes of the latest club blasters from the world of Electronica.
Crowd teaser and pleaser, his flavor of chic mainstream to underground house sounds mix dynamic bass lines with energetic beats.
Known for his smooth and effortless segues from track to track and picking up on industry trends in real time, he has the ability
to seamlessly manipulate various genres of house from Funky to tribal,Tech , progressive, deep, and electro. His live performances and connection
with the crowd have earned him repeated requests to spin regularly at Egypt's biggest Events & clubs in Cairo, Sharm el Sheikh and Hurghada.
As Nile FM's resident and one of Egypt's most sought after DJs, he has interviewed and performed alongside some of the biggest names in the industry
including: Nick Warren, Scott Bond, Roger Sanchez, Steve Lawler, Axwell, Steve Angello, Sebastian Ingrosso, Aly & Fila, Sander Kleinenberg, Sonique, Rachael Starr, Robbie Rivera, David Vendetta, Niki Belucci, Dave Seaman, Ravin, Max Graham, and Seb Fontaine, among many others.
www.facebook.com/carlosnilefm
www.twitter.com/carlosnilefm
www.soundcloud.com/carlosnilefm