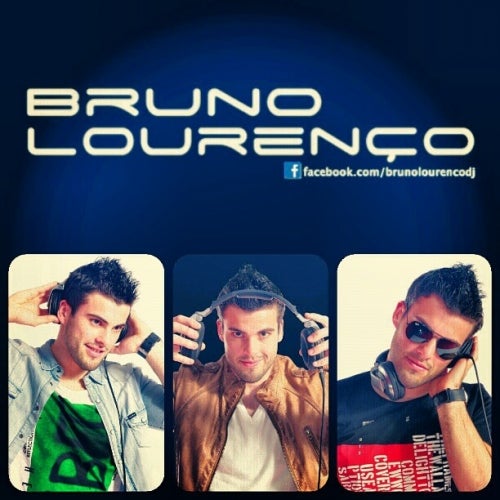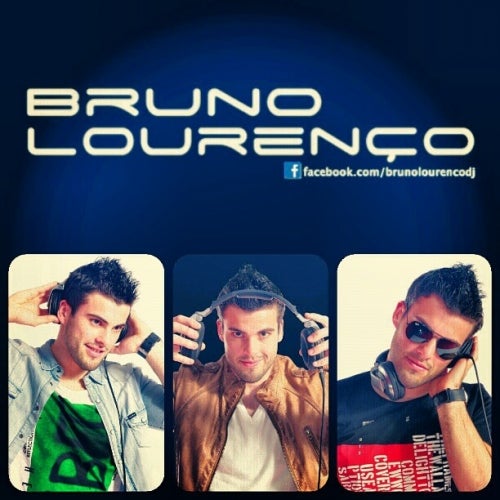 DJ BrunoLourenço is currently one of the hottest names in the dance scene of Algarve.
His performances are always full of energy, lively animation and great vibes. His style has surprised everyone and everything and that demonstrates the professionalism and commitment with which he makes the difference we need in these days.

It all started in 2005. The need to "play" around with "decks" and a "music mixer" were more than sufficient to awaken a passion for dj-ing and the style of house music which is now his brand. After 2011, the year in which a Set was recorded, Bruno was invited to perform at the 42 Bar Algarve, and from here on, he became a resident DJ at the bar.
In 2012, he was a constant presence in the Algarve´s night life, performing in various bars and clubs, creating contagious animation and a great atmosphere wherever he went.

In addition, was named "DJ of the Week and DJ of the month" by the portal "Portugaldance.pt" and later, he won a DJ´s contest organized by Swedish House Mafia - Portugal. His DJ "set's" integrated the program "Noites House" broadcasted on Guadiana Radio (90.5 FM) in the early hours of Saturday and Sunday. Bruno Lourenço have also a DJ Radio Show broadcasted on Horizonte Algarve Radio (96.9 FM / 106.8 FM or www.radiohorizonte.com) in the early hours of Tuesday to Wednesday.

Have gone through several "club booths," such as:
Bar 42 Algarve (Monte Gordo); Bar Pau de Canela (Monte Gordo); Nox Bar Lounge (Monte Gordo); Cais ao Rio Disco Club (Vila Real de Santo António); Disco UBI (Tavira); Augustos Lounge Bar (Height); Lancelot Bar (Beja); Monarquia Club (Tavira); Camaleão Beach Bar (Retur); The Emigrant Party 12 (Castro Marim); Bar-Disco Sétima Onda (Albufeira); Lime Coffee Bar (Faro); Patrimonio Bar (Faro); O Castelo - Old Town Bar (Faro); Wonderful Club by Maya Events (Tavira); New Year's Eve Event 12-13 (Monte Gordo), Disco The Meeting Room (Tavira), Disco Freedom FX (Spain), EME Bar (Évora), Água Moments (Vilamoura), Guarita Terrace (Praia Verde), Manta Beach (Manta Rota), Sem Espinhas Manta Lounge (Manta Rota), Taska Madeira (Tavira), Capitulo V (Albufeira), Mundialito Color Run & Mundialito Color Bike, New Year's Eve Event 13-14 by RIC7, Taverna da Ponte Bar (Pechão).

His musical styles may vary between commercial house, progressive-house, electro-house, deep-house, vocal-house and Latin-house, among others.

BOOKING MANAGEMENT
+351 965 670 652
+351 914 754 003
blourenco4@hotmail.com
djbrunolourenco@gmail.com

Follow me:
www.facebook.com/brunolourencodj
www.soundcloud.com/brunolourencodj
www.mixcloud.com/bartmusic
www.myspace.com/brunolourenco4

19/04/2013
Read More
Bruno Lourenco
DJ BrunoLourenço is currently one of the hottest names in the dance scene of Algarve.
His performances are always full of energy, lively animation and great vibes. His style has surprised everyone and everything and that demonstrates the professionalism and commitment with which he makes the difference we need in these days.
It all started in 2005. The need to "play" around with "decks" and a "music mixer" were more than sufficient to awaken a passion for dj-ing and the style of house music which is now his brand. After 2011, the year in which a Set was recorded, Bruno was invited to perform at the 42 Bar Algarve, and from here on, he became a resident DJ at the bar.
In 2012, he was a constant presence in the Algarve´s night life, performing in various bars and clubs, creating contagious animation and a great atmosphere wherever he went.
In addition, was named "DJ of the Week and DJ of the month" by the portal "Portugaldance.pt" and later, he won a DJ´s contest organized by Swedish House Mafia - Portugal. His DJ "set's" integrated the program "Noites House" broadcasted on Guadiana Radio (90.5 FM) in the early hours of Saturday and Sunday. Bruno Lourenço have also a DJ Radio Show broadcasted on Horizonte Algarve Radio (96.9 FM / 106.8 FM or
www.radiohorizonte.com
) in the early hours of Tuesday to Wednesday.
Have gone through several "club booths," such as:
Bar 42 Algarve (Monte Gordo); Bar Pau de Canela (Monte Gordo); Nox Bar Lounge (Monte Gordo); Cais ao Rio Disco Club (Vila Real de Santo António); Disco UBI (Tavira); Augustos Lounge Bar (Height); Lancelot Bar (Beja); Monarquia Club (Tavira); Camaleão Beach Bar (Retur); The Emigrant Party 12 (Castro Marim); Bar-Disco Sétima Onda (Albufeira); Lime Coffee Bar (Faro); Patrimonio Bar (Faro); O Castelo - Old Town Bar (Faro); Wonderful Club by Maya Events (Tavira); New Year's Eve Event 12-13 (Monte Gordo), Disco The Meeting Room (Tavira), Disco Freedom FX (Spain), EME Bar (Évora), Água Moments (Vilamoura), Guarita Terrace (Praia Verde), Manta Beach (Manta Rota), Sem Espinhas Manta Lounge (Manta Rota), Taska Madeira (Tavira), Capitulo V (Albufeira), Mundialito Color Run & Mundialito Color Bike, New Year's Eve Event 13-14 by RIC7, Taverna da Ponte Bar (Pechão).
His musical styles may vary between commercial house, progressive-house, electro-house, deep-house, vocal-house and Latin-house, among others.
BOOKING MANAGEMENT
+351 965 670 652
+351 914 754 003
blourenco4@hotmail.com
djbrunolourenco@gmail.com
Follow me:
www.facebook.com/brunolourencodj
www.soundcloud.com/brunolourencodj
www.mixcloud.com/bartmusic
www.myspace.com/brunolourenco4
19/04/2013

Report Profile