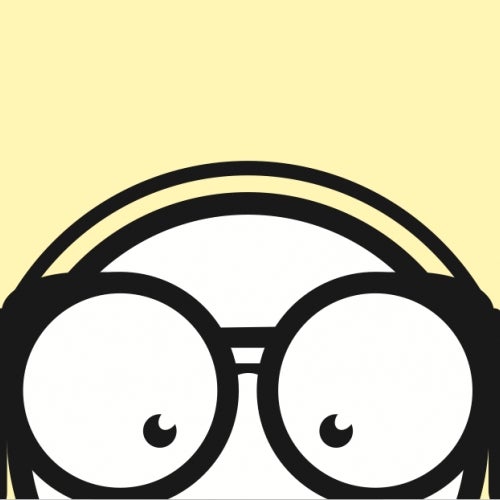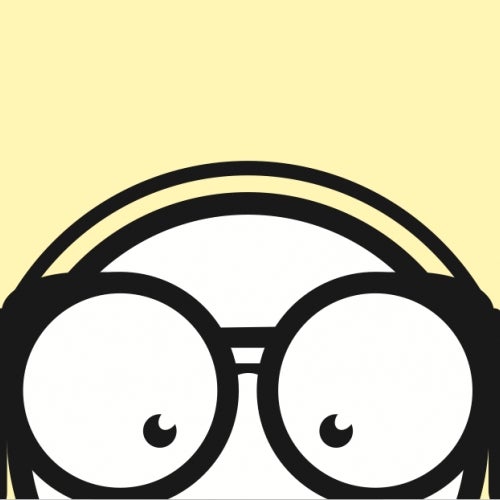 www.facebook.com/officialbeatgeek

www.twitter.com/beatgeeky


I got sick of reading DJ biographies that were written in third person; they seemed so fake and rehearsed. So this is a short biography; just me talking about myself and about what I do.



My name is Jad and I'm a DJ from Sydney that goes by the name of "Beatgeek".

I know it sounds cliche, but I've always loved music (come to think of it, I don't know of anyone who doesn't love music). But what I have is a passion to share this amongst my peers and people in general. Hence, during my teens, I decided to take this one step further and translate this passion to people through the use of CD players and mixers.



I started out as a house party DJ, playing at numerous local parties for friends and for other clients. These days, I've stepped into the Sydney nightlife scene, immersing myself amongst other DJs, forming a various amount of friendships and collaborations along the way. Just some of the clubs I have played at are:

- Tunnel Nightclub (Kings Cross)

- The Bank Nightclub (Kings Cross)

- LadyLux Nightclub (Kings Cross)

- Sapphire Lounge (Kings Cross)
- Club 21 (Kings Cross)

- Home Nightclub (Darling Harbour)

- SOHO Nightclub (Kings Cross)

- The Gaff (Darlinghurst)

- Club Eleven (Paddington)

- Shelbourne Hotel (Sydney City)

- Summerbreak Australia U18s (Sydney)

- Stereo Sounds U18s (Central Coast)



I am a house DJ. Love house and live house music. But in saying that, I thrive to play anything that the crowd wants, and that includes RnB/HipHop, NRG, 80s Funk etc.. Kinda like how McDonald's is known for its burgers, but still makes pretty mean chips and chicken nuggets... <insert your laugh at my lame joke here... please?>.



I'm influenced and inspired by so many DJs that I could not possibly even begin to form a list out of; but the ones that come straight to mind when you ask me the question are Deadmau5, Dirty South, Axwell, DJ Chuckie, and Kaskade. They are all 'big guns' of the music scene nowadays, and I really look up to them in regards to what they have achieved and the impact their music has on people.



I have worked on quite a number of mixtapes, mashups and bootlegs. But more recently, I've been beginning to explore the music production side of things, currently working on some bootlegs and remixes, as well as some original tracks that speak to my character as a person and as a DJ. Look out for a lot of stuff coming from my little and humble bedroom studio soon...

I absolutely LOVE what I do. This whole DJing business is amazing; I have heard a lot of other DJs saying how they love the fame and the money and the "girls", but to me it's much more simple than that: NOTHING could ever compare to the joy and satisfaction I get when playing to a crowd, and seeing every person in that crowd smiling and having a good time. Whether it be a crowd of 5 people or 200 or 1,000,000. I don't care about the money, nor about the fame, nor about the "girls"...I do what I do because I love making people happy; that simple.



But anyway, enough of me blabbering. If you want to book me, have a listen through my SoundCloud account(www.soundcloud.com/beat-geek); if you like what you hear, contact me on:

- Facebook: www.facebook.com/officialbeatgeek

- Twitter: www.twitter.com/beatgeeky

- Email: beat.geek@hotmail.com
Read More
Beatgeek
www.facebook.com/officialbeatgeek

www.twitter.com/beatgeeky

I got sick of reading DJ biographies that were written in third person; they seemed so fake and rehearsed. So this is a short biography; just me talking about myself and about what I do.


My name is Jad and I'm a DJ from Sydney that goes by the name of "Beatgeek".

I know it sounds cliche, but I've always loved music (come to think of it, I don't know of anyone who doesn't love music). But what I have is a passion to share this amongst my peers and people in general. Hence, during my teens, I decided to take this one step further and translate this passion to people through the use of CD players and mixers.


I started out as a house party DJ, playing at numerous local parties for friends and for other clients. These days, I've stepped into the Sydney nightlife scene, immersing myself amongst other DJs, forming a various amount of friendships and collaborations along the way. Just some of the clubs I have played at are:
- Tunnel Nightclub (Kings Cross)

- The Bank Nightclub (Kings Cross)

- LadyLux Nightclub (Kings Cross)

- Sapphire Lounge (Kings Cross)
- Club 21 (Kings Cross)

- Home Nightclub (Darling Harbour)

- SOHO Nightclub (Kings Cross)

- The Gaff (Darlinghurst)

- Club Eleven (Paddington)

- Shelbourne Hotel (Sydney City)

- Summerbreak Australia U18s (Sydney)

- Stereo Sounds U18s (Central Coast)


I am a house DJ. Love house and live house music. But in saying that, I thrive to play anything that the crowd wants, and that includes RnB/HipHop, NRG, 80s Funk etc.. Kinda like how McDonald's is known for its burgers, but still makes pretty mean chips and chicken nuggets... <insert your laugh at my lame joke here... please?>.


I'm influenced and inspired by so many DJs that I could not possibly even begin to form a list out of; but the ones that come straight to mind when you ask me the question are Deadmau5, Dirty South, Axwell, DJ Chuckie, and Kaskade. They are all 'big guns' of the music scene nowadays, and I really look up to them in regards to what they have achieved and the impact their music has on people.


I have worked on quite a number of mixtapes, mashups and bootlegs. But more recently, I've been beginning to explore the music production side of things, currently working on some bootlegs and remixes, as well as some original tracks that speak to my character as a person and as a DJ. Look out for a lot of stuff coming from my little and humble bedroom studio soon...
I absolutely LOVE what I do. This whole DJing business is amazing; I have heard a lot of other DJs saying how they love the fame and the money and the "girls", but to me it's much more simple than that: NOTHING could ever compare to the joy and satisfaction I get when playing to a crowd, and seeing every person in that crowd smiling and having a good time. Whether it be a crowd of 5 people or 200 or 1,000,000. I don't care about the money, nor about the fame, nor about the "girls"...I do what I do because I love making people happy; that simple.


But anyway, enough of me blabbering. If you want to book me, have a listen through my SoundCloud account(www.soundcloud.com/beat-geek); if you like what you hear, contact me on:

- Facebook:
www.facebook.com/officialbeatgeek

- Twitter:
www.twitter.com/beatgeeky

- Email:
beat.geek@hotmail.com