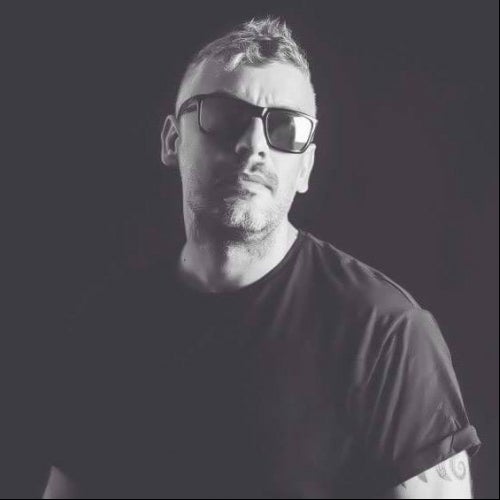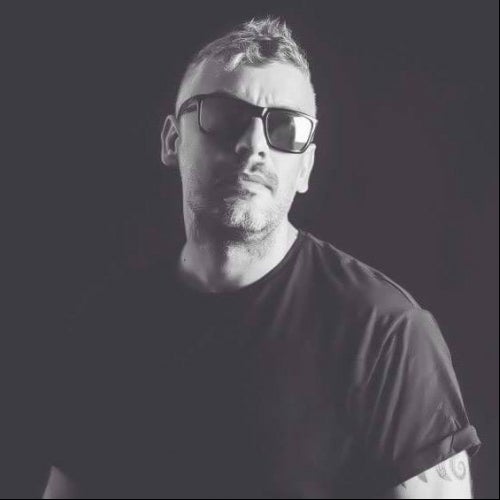 Tech House & Techno Artist.

Labels:
Moan/Set About/Azul/SK/Jekos/Mushroom Smile/
Natura Viva.

Artists that liked his music:
Richie Hawtin, Nicole Moudaber, Paco Osuna, Stefano Noferini, Reelow, Metodi Hristov, Marco Bailey, Chris Liebing, Cristian Varela, Slam, Marcus Schulz, Sam Paganini, Macromism, Figueroa, Eddy Romero, Alex Costa, Alex Mine.

He is a Tech House & Techno producer.

He produces electronic music since 1999.
In 2001 he went to study Sound Engineering at IEK DELTA
to understand better all the things about music and sound!

Now Antoni Bios & Viton Mavropoulos created a new project called (AFXS).
Power full tech groove trademark their sound and they're tracks are already supported from big names like:
Richie Hawtin, Neverdogs, Nicole Moudaber, Reelow and many more!

He is resident of Playground, a label that has hosted numerous events in Athens Greece, showcasing the fresh sound of international and national acts of the underground house music scene.

Antoni Bios played in very important clubs in Greece and Abroad like:
Technopolis - Umatic - Loft - Club22 - Playground the Club (Athens), Terraza, Dive, OXA, Xces, Loop38 (Swiss), Villa Rouge (French), Salt & Pepper (Germany), Reaktor (Germany), Oxygen (Germany)

He played with very Important artists like:
Dennis Cruz, Neverdogs, Outway, Jon Rundell, Marc Romboy, Gel Abril, Artslaves, Tom Hades, Spektre, Dj Rush, Speedy J, Marco Bailey, Tommy Declerque, Marko Nastic, Markantonio, Hollen, Alex Di Stefano, Uto Karem, and soon with many more famous djs and producers

SOCIAL MEDIA
https://www.facebook.com/Antoni-Bios-Official-114958141872035/ https://www.facebook.com/afxsgr/ https://soundcloud.com/afxs-45851717 https://twitter.com/antonibios
Read More
Antoni Bios
Tech House & Techno Artist.
Labels:
Moan/Set About/Azul/SK/Jekos/Mushroom Smile/
Natura Viva.
Artists that liked his music:
Richie Hawtin, Nicole Moudaber, Paco Osuna, Stefano Noferini, Reelow, Metodi Hristov, Marco Bailey, Chris Liebing, Cristian Varela, Slam, Marcus Schulz, Sam Paganini, Macromism, Figueroa, Eddy Romero, Alex Costa, Alex Mine.
He is a Tech House & Techno producer.
He produces electronic music since 1999.
In 2001 he went to study Sound Engineering at IEK DELTA
to understand better all the things about music and sound!
Now Antoni Bios & Viton Mavropoulos created a new project called (AFXS).
Power full tech groove trademark their sound and they're tracks are already supported from big names like:
Richie Hawtin, Neverdogs, Nicole Moudaber, Reelow and many more!
He is resident of Playground, a label that has hosted numerous events in Athens Greece, showcasing the fresh sound of international and national acts of the underground house music scene.
Antoni Bios played in very important clubs in Greece and Abroad like:
Technopolis - Umatic - Loft - Club22 - Playground the Club (Athens), Terraza, Dive, OXA, Xces, Loop38 (Swiss), Villa Rouge (French), Salt & Pepper (Germany), Reaktor (Germany), Oxygen (Germany)
He played with very Important artists like:
Dennis Cruz, Neverdogs, Outway, Jon Rundell, Marc Romboy, Gel Abril, Artslaves, Tom Hades, Spektre, Dj Rush, Speedy J, Marco Bailey, Tommy Declerque, Marko Nastic, Markantonio, Hollen, Alex Di Stefano, Uto Karem, and soon with many more famous djs and producers
SOCIAL MEDIA
https://www.facebook.com/Antoni-Bios-Official-114958141872035/
https://www.facebook.com/afxsgr/
https://soundcloud.com/afxs-45851717
https://twitter.com/antonibios