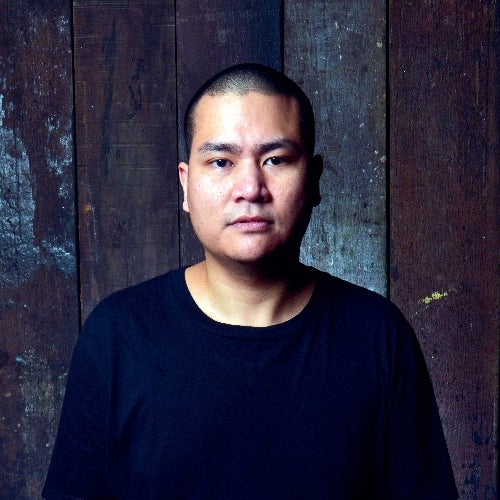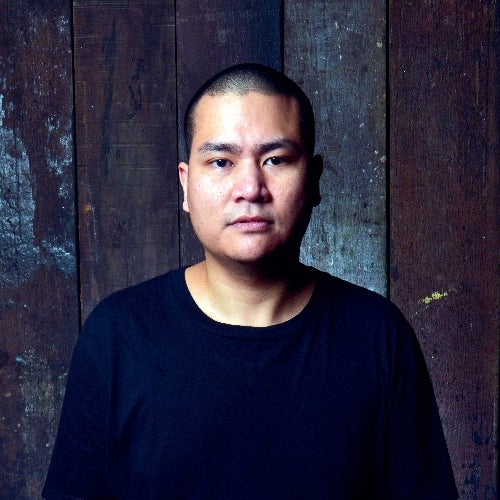 Having always been obsessed with music, Alam decided to push himself by testing the waters of his musical inspiration. Today, this DJ/Producer has made a name for himself, not only is he one of the backbones behind leading event company Ohrwurm, he has definitely proven himself as he is considered as one of the prominent generation of DJs firing up the local and international clubbing scene. Alam has always been upfront with what he does; showing his versatility by creating diverse forms of style and genre, with his smooth blends of house music to his unparalleled selection of techno grooves. Regardless, he always manages to deliver an experience of sound, which always leaves the crowd with wanting more.

Since beginning his career 16 years ago, Alam has held up residencies at most of the major venues around town, including Kuala Lumpur's premier underground club; The Backroom*KL, while making guest appearances at the legendary Zouk Club, Echo Bar and Ministry of Sound. During this period, Alam had established himself as a reputable DJ, driven to expand his creative potential with tours around the region, to various states and international cities, he has played at Kyo in Singapore, the Full Moon Party in Koh Phangan (Thailand), Nikki Beach in Koh Samui (Thailand) and featured a guest slot at the infamous Stadium and Embassy Club in Jakarta (Indonesia).

In 2005, Alam moved to Australia, where he developed an impressive following through his residencies, while playing alongside Melbourne's finest, and hosting his own successful night at some of the city's forefront venues. It was his residency with Darkbeat that kick started his international career, while also having the privilege of supporting world-renowned event brands like Balance Music, Future Entertainment, Hardware Corp, and followed with a number of appearances on KissFM radio; Australia's Dance Music Channel.

After 7 years based overseas, Alam has returned back to KL and joined Ohrwurm as a third partner. Ohrwurm is recognized as one of the few well-respected institutions that continue to push quality shows in its homeland, is responsible for touring artists from John Digweed to Danny Howells, Guy J, Radio Slave, Osunlade, DJ T. to 'live acts' Guti, KiNK, and many more. On top of all those names mentioned, Alam has also had the opportunity to play alongside a remarkable list of artists, which includes the likes of Hernan Cattaneo, Joris Voorn, Stacey Pullen, James Zabiela, Moodymann, Derrick Carter, Michael Mayer, Steve Lawler, Ben Watt, Jamie Jones, Hot Since 82, Nick Curly, Ashley Beedle, Butch, Deetron, Martin Buttrich, tINI, Phil Weeks, amongst countless others.

On the production note, his 'Kaleidosimple EP' is released on Redflux Cinnabar label though Beatport and Juno Download, with remixes by Nick Robson, Rodrigo Soria, and Yuuki Hori. The release has been charted numerous times and received widespread praise with support from DJs on shows like Frisky Radio and Proton Music.

A pioneering figure in today's entertainment industry, yet with an impressive background since his formative years, there is still much more to come, as this is only the beginning of another musical chapter as Alam continues to progress his career immensely across the global dance music culture.

www.residentadvisor.net/dj/alam
www.facebook.com/alamsounds
www.soundcloud.com/alam
www.mixcloud.com/alam
www.myspace.com/alamfromkl
www.twitter.com/alam_

Read More
Alam
Having always been obsessed with music, Alam decided to push himself by testing the waters of his musical inspiration. Today, this DJ/Producer has made a name for himself, not only is he one of the backbones behind leading event company Ohrwurm, he has definitely proven himself as he is considered as one of the prominent generation of DJs firing up the local and international clubbing scene. Alam has always been upfront with what he does; showing his versatility by creating diverse forms of style and genre, with his smooth blends of house music to his unparalleled selection of techno grooves. Regardless, he always manages to deliver an experience of sound, which always leaves the crowd with wanting more.
Since beginning his career 16 years ago, Alam has held up residencies at most of the major venues around town, including Kuala Lumpur's premier underground club; The Backroom*KL, while making guest appearances at the legendary Zouk Club, Echo Bar and Ministry of Sound. During this period, Alam had established himself as a reputable DJ, driven to expand his creative potential with tours around the region, to various states and international cities, he has played at Kyo in Singapore, the Full Moon Party in Koh Phangan (Thailand), Nikki Beach in Koh Samui (Thailand) and featured a guest slot at the infamous Stadium and Embassy Club in Jakarta (Indonesia).
In 2005, Alam moved to Australia, where he developed an impressive following through his residencies, while playing alongside Melbourne's finest, and hosting his own successful night at some of the city's forefront venues. It was his residency with Darkbeat that kick started his international career, while also having the privilege of supporting world-renowned event brands like Balance Music, Future Entertainment, Hardware Corp, and followed with a number of appearances on KissFM radio; Australia's Dance Music Channel.
After 7 years based overseas, Alam has returned back to KL and joined Ohrwurm as a third partner. Ohrwurm is recognized as one of the few well-respected institutions that continue to push quality shows in its homeland, is responsible for touring artists from John Digweed to Danny Howells, Guy J, Radio Slave, Osunlade, DJ T. to 'live acts' Guti, KiNK, and many more. On top of all those names mentioned, Alam has also had the opportunity to play alongside a remarkable list of artists, which includes the likes of Hernan Cattaneo, Joris Voorn, Stacey Pullen, James Zabiela, Moodymann, Derrick Carter, Michael Mayer, Steve Lawler, Ben Watt, Jamie Jones, Hot Since 82, Nick Curly, Ashley Beedle, Butch, Deetron, Martin Buttrich, tINI, Phil Weeks, amongst countless others.
On the production note, his 'Kaleidosimple EP' is released on Redflux Cinnabar label though Beatport and Juno Download, with remixes by Nick Robson, Rodrigo Soria, and Yuuki Hori. The release has been charted numerous times and received widespread praise with support from DJs on shows like Frisky Radio and Proton Music.
A pioneering figure in today's entertainment industry, yet with an impressive background since his formative years, there is still much more to come, as this is only the beginning of another musical chapter as Alam continues to progress his career immensely across the global dance music culture.
www.residentadvisor.net/dj/alam
www.facebook.com/alamsounds
www.soundcloud.com/alam
www.mixcloud.com/alam
www.myspace.com/alamfromkl
www.twitter.com/alam_