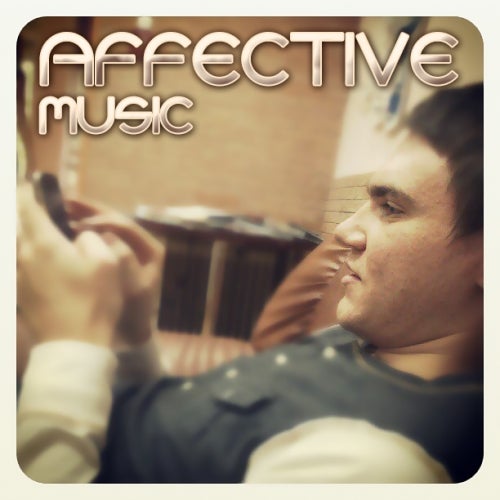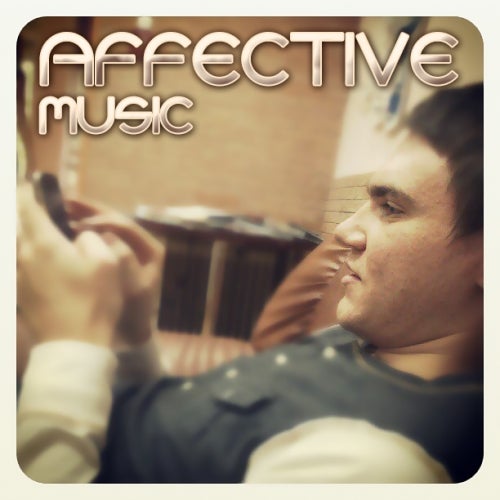 «Music is madness counted and organized on unattainable high level.» (Anatoly Yurkin)

Affective is the most perspective young musician of modern Russian electronic music. The author of the project, Alexey Kindikov, was born in Samara (Russia) and now lives in Nizhnevartovsk.

Alex's acquaintance with electronic music has taken place thanks to the group "The Prodigy", and passion for trance-sounding has begun with melodious works of Robert Miles. Alexey has gained his first experience in producing own compositions at the age of fourteen years. His comments on it:

"When my contemporaries knocked a ball around court yard, I wrote music."

The result hasn't kept itself waiting long. Alexey has shown author's works for the public - and his music has found the first admirers. Affective becomes the resident of Russian label Tranceport Recordings in 2005 where he successfully signs first singles. Alexey's first album "Unable Dreams" is released in 2008 on his "home-label".

Affective's music is concerned to be interesting by successful artists: Alex M.O.R.P.H., Woody Van Eyden, Lange, Sensorica, Andy Hawk, Roger Music, Suzi Solar, Access Denied, DaVIP, Abdomen Burst, Under This, Line of Sight, Karl Sav, GEON, Retroid, Llupa etc.

For today Alex works in various musical styles - breaks, drum'n'bass, dubstep, progressive trance, chill out etc. His thoughtless attitude to life is only a plus for Alexey's creation.

Affective's music is successfully released on respectable labels worldwide - RUNE Recordings, Armada, Digital Sensation UK, Elektroshok, Olaris Records, Particles, Mistiquemusic, Discover, Neuroscience.

At the moment Alexey actively works on third studio album. It is the music of the first-rate quality which has found realization in mad ideas of the author. Stay with us and you will be the first to hear Affective!

For effective work of Affective project the management support is provided by Dima Pavlenko. Concerning remix request, booking the artist, please contact:
affective_management@hotmail.com

We are glad to cooperate on mutually beneficial conditions. : )
Read More
Affective
«Music is madness counted and organized on unattainable high level.» (Anatoly Yurkin)
Affective is the most perspective young musician of modern Russian electronic music. The author of the project, Alexey Kindikov, was born in Samara (Russia) and now lives in Nizhnevartovsk.
Alex's acquaintance with electronic music has taken place thanks to the group "The Prodigy", and passion for trance-sounding has begun with melodious works of Robert Miles. Alexey has gained his first experience in producing own compositions at the age of fourteen years. His comments on it:
"When my contemporaries knocked a ball around court yard, I wrote music."
The result hasn't kept itself waiting long. Alexey has shown author's works for the public - and his music has found the first admirers. Affective becomes the resident of Russian label Tranceport Recordings in 2005 where he successfully signs first singles. Alexey's first album "Unable Dreams" is released in 2008 on his "home-label".
Affective's music is concerned to be interesting by successful artists: Alex M.O.R.P.H., Woody Van Eyden, Lange, Sensorica, Andy Hawk, Roger Music, Suzi Solar, Access Denied, DaVIP, Abdomen Burst, Under This, Line of Sight, Karl Sav, GEON, Retroid, Llupa etc.
For today Alex works in various musical styles - breaks, drum'n'bass, dubstep, progressive trance, chill out etc. His thoughtless attitude to life is only a plus for Alexey's creation.
Affective's music is successfully released on respectable labels worldwide - RUNE Recordings, Armada, Digital Sensation UK, Elektroshok, Olaris Records, Particles, Mistiquemusic, Discover, Neuroscience.
At the moment Alexey actively works on third studio album. It is the music of the first-rate quality which has found realization in mad ideas of the author. Stay with us and you will be the first to hear Affective!
For effective work of Affective project the management support is provided by Dima Pavlenko. Concerning remix request, booking the artist, please contact:
affective_management@hotmail.com
We are glad to cooperate on mutually beneficial conditions. : )