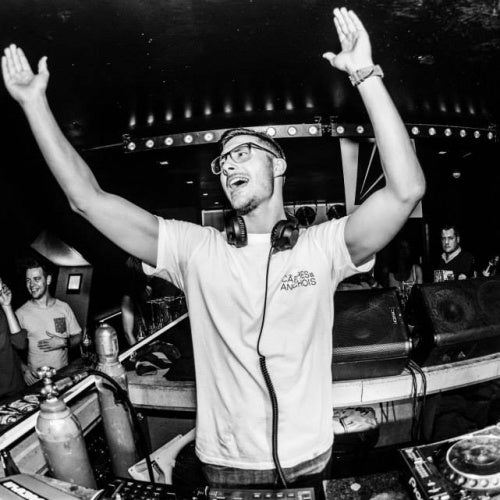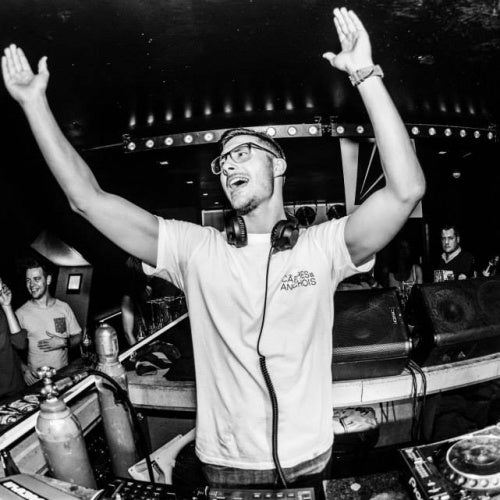 Sharing heartbeats with a groove ◆ ◆ ◆

GUEUSH - pronounced 'GOESCH' - is a DJ living on the edge of the north sea at Ostend city, Belgium.

His love for music started back in 2006, influenced by a wide range of sorts. Back in the day, he experienced with different genres but always had a soft spot for classic house music.

He supported many local events where there was nothing but good music on the menu. Filling his mind with quality sounds he needed a place to share his thoughts. Ostend's nightlife was the perfect spot where he could set his mind free.

Earning his credits from local hotspots like Copador, Krush Club, Instant Karma and Ostend Beach he quickly became a pioneer for many.

As day comes and night falls he loves to build up the vibe with a refreshing sound of underground house music with a twist of soul, disco and hip hop samples.

Expect a mood that is funky, playful and will surely boost up your desperate housewife. Starting from the bottom or picking up at a danceable hour, he's authentic sound will definitely put your heels on fire.

Just remember whenever it comes from the heart it always feels good.

http://www.facebook.com/Gueush
http://soundcloud.com/Gueush
http://www.mixcloud.com/Gueush
Read More
G U E U S H
Sharing heartbeats with a groove ◆ ◆ ◆
GUEUSH - pronounced 'GOESCH' - is a DJ living on the edge of the north sea at Ostend city, Belgium.
His love for music started back in 2006, influenced by a wide range of sorts. Back in the day, he experienced with different genres but always had a soft spot for classic house music.
He supported many local events where there was nothing but good music on the menu. Filling his mind with quality sounds he needed a place to share his thoughts. Ostend's nightlife was the perfect spot where he could set his mind free.
Earning his credits from local hotspots like Copador, Krush Club, Instant Karma and Ostend Beach he quickly became a pioneer for many.
As day comes and night falls he loves to build up the vibe with a refreshing sound of underground house music with a twist of soul, disco and hip hop samples.
Expect a mood that is funky, playful and will surely boost up your desperate housewife. Starting from the bottom or picking up at a danceable hour, he's authentic sound will definitely put your heels on fire.
Just remember whenever it comes from the heart it always feels good.
http://www.facebook.com/Gueush
http://soundcloud.com/Gueush
http://www.mixcloud.com/Gueush